Discussion Starter
·
#1
·
Mods: If this is in the wrong forum, sorry!!
So today I get home for work and my DD was eagerly waiting for me at the door to show me what she found in the paper today. It was the comic strip Mutts. I found a copy and posted it below:
Now, here is the reason it is so special to us. 7 years ago we went to an animal shelter in the Netherlands and fell in love with this dog. We were told she was deaf, I told the AC guy I didn't care and wanted her anywhere. He actually tried to talk us out of it! But we were firm and said we don't care, she deserves a life like any other dog. So we brought her home. Now here is the kicker, her name is Skye!!
So my daughter, was just beside herself when she saw that comic, it was like the author Patrick McDonnell had written about our dog!!
Below is the real Skye.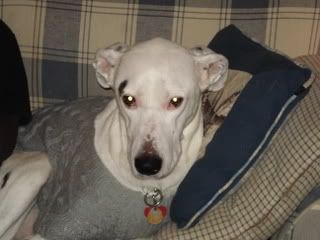 Thanks for reading and looking!!