Discussion Starter
•
#1
•
Hey guys , Ziggy here...
I'm not sure what all the fuss is about, I'm right here in Los Angeles where I've always been. Do you know something that I don't know? My moms been acting very peculiar lately. Looking at maps, making me take pictures with my fur siblings, shoving me in different sized boxes every day. She says I'm going on an adventure, But I have absolutely no idea what that means...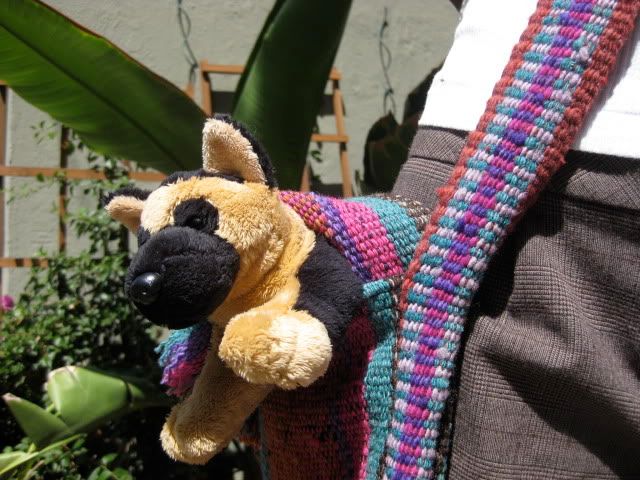 Anyway, a little more about me:
My fancy name is Zigeune von Haus Klaus! I'm a 2yr old black and red German Shepherd Dog from West German Showlines. I stand 3" tall and weigh in at a whopping 1lb 4oz. I'm originally from Ohio, but I did a bit of moving around in my puppy days... all I remember is ending up at this great home in California after my moms friend
Lin
sent me to her as a gift. Even tho my mom doesn't condone giving puppies as gifts, she said that I was extremely obedient, very low drive, I don't shed, and I don't eat much, so it was almost as if I wasn't here.
Here are some photos from my confusing last 3 days...
Laying with my favorite, Gia, she's never rough with me: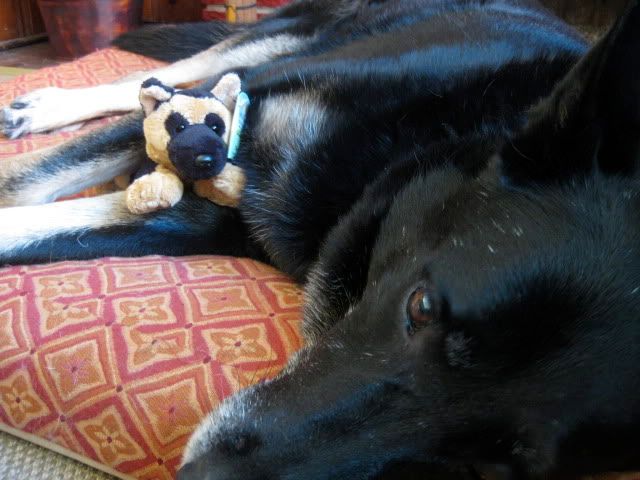 This is Tilden, we were posing very nicely, then out of nowhere he decided to put me in a headlock. He's so silly. We're the same age, but I'm much more mature!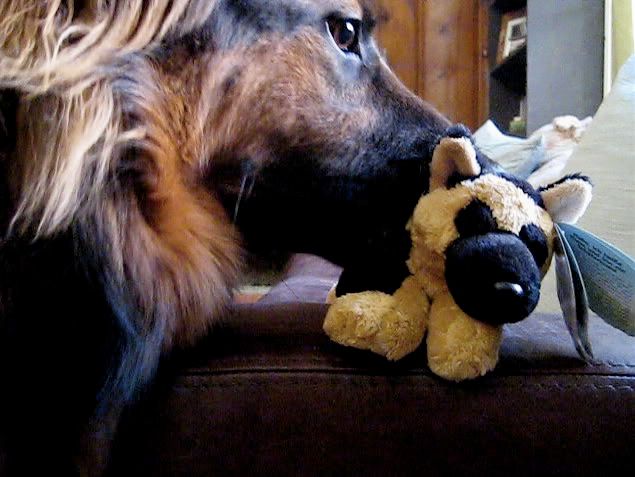 Yesterday we went to this really cool Army Supply store and I got a new dog tag in case I get lost... my moms room is pretty big and easy to get lost in I guess: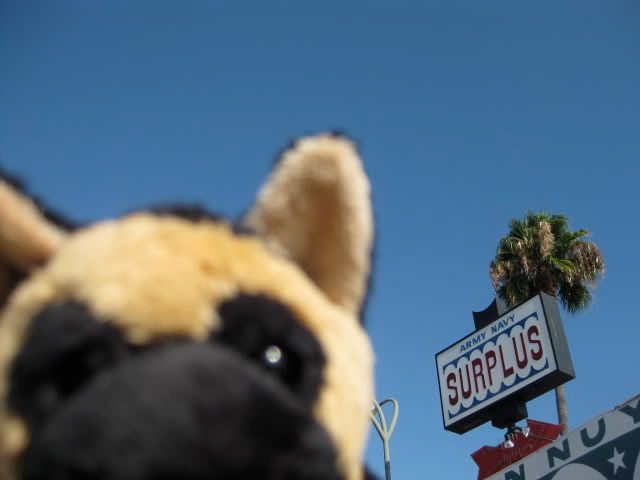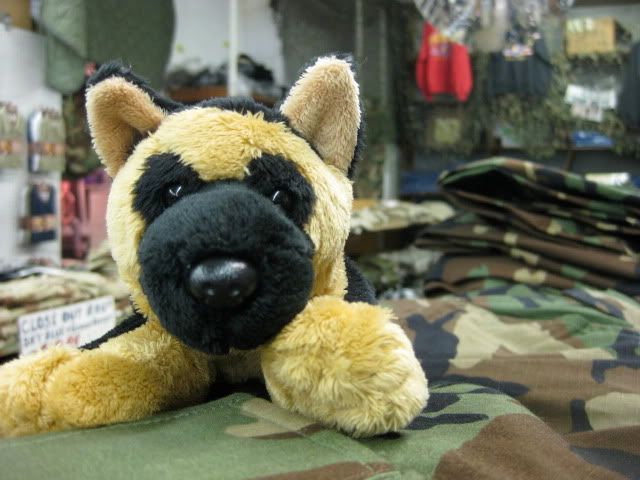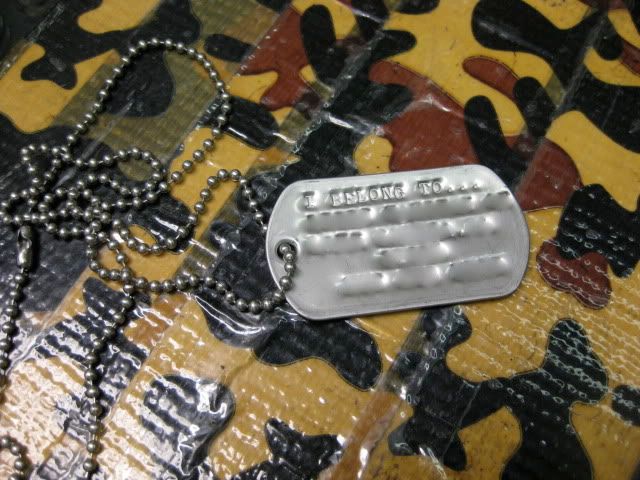 ...And here's the thing with the boxes
"ouch, this is a pretty tight fit dontchya think?"
"hmm, this might be kinda big - what's the box for again?"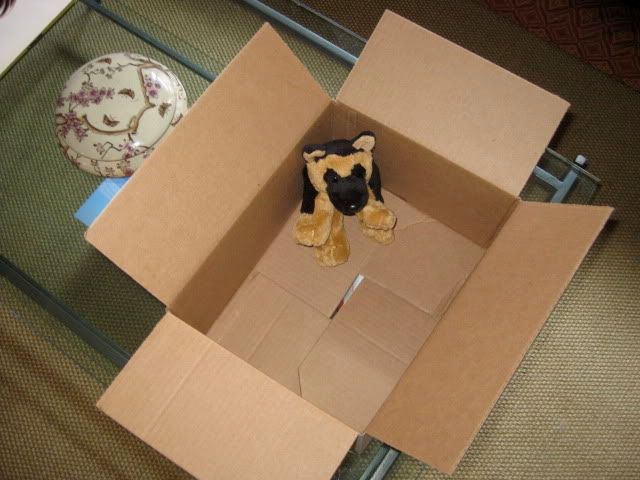 "ahh, perfect!"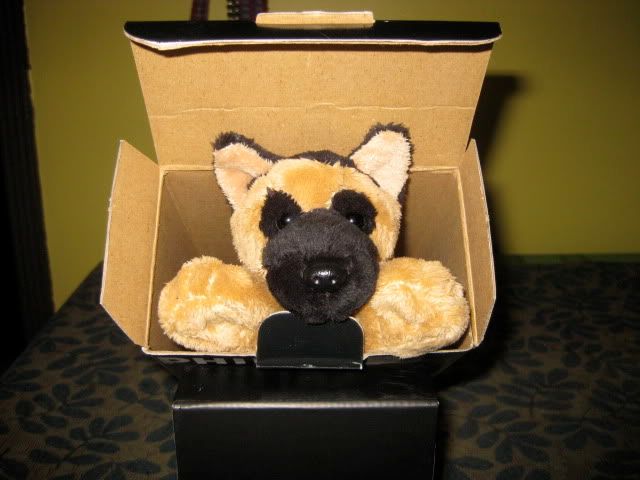 "whats this notebook for, and why is my name on it?"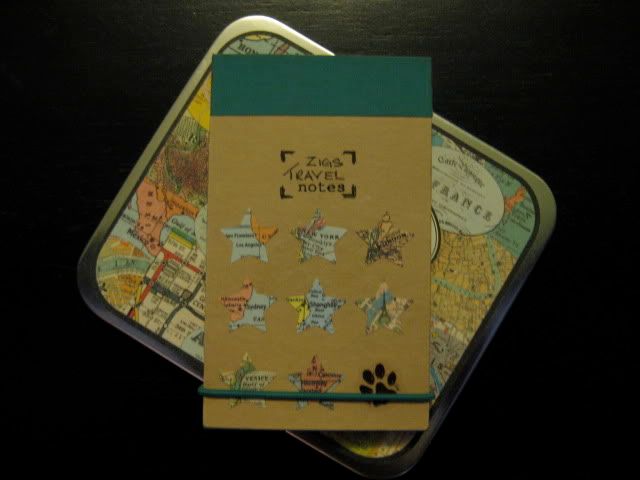 Any clue whats going on?
{ for more info, please visit:
http://www.germanshepherds.com/forum/ubbthreads.php?ubb=showflat&Number=1171998&page=1#Post1171998
}