Discussion Starter
·
#1
·
I searched to see if this topic had been done before but none turned up. I apologize in advance if it has been done already.
I think this is different from the "How did you get involved with GSDs?" thread. Mods feel free to disagree of course.
I thought this might be an interesting topic since although there are many first time GSD owners here, many others have had GSDs for decades. Each of us had that first GSD at different times in our lives and under different circumstances of course. What is
not
unique is the profound effect they've had on our lives.
The first GSD that was a major part of my life was not mine but my father's. Rex was already old when I was born but his presence was so vital that his death when I was 3 is among my earliest memories and was my first understanding of loss in life.
Kaiser was the first GSD who was my dog and no other's. I was 5.5 years old and quite young to be given a puppy to care for. My siblings had been about age 9 or 10 when dad gave them their's. Dad felt I had what he called "the gift" and that I showed the most promise of all his children to carry on his legacy with these dogs. As in most things, dad was proven right.
I still remember the day I was given him that April day in 1967. He was the biggest and the leader of his litter. Dad used noble titles for names and my Kaiser deserved the title of "emperor" as he was very big and handsome as an adult and remained imperial in his demeanor. Calm and resolute, strong and gentle as one. I started training him with my dad training me in the process. I joyed in the time with both my dog and my father together. It is among the happiest times of my life.
Sadly poor Kaiser was murdered by the teenage boy nextdoor. He was only 3.5 when he died a horrible death by being purposely run down. The fiend actually went up on our lawn with his car to get my boy. I was at a friend's house when it happened. My sister came and got me and broke the news. There have been few times in my life when I felt so helpless. The grief was terrible and it was nearly three years before I could bring myself to have another GSD. I was young enough to feel that I was somehow betraying Kaiser by putting another in his place. It took me that long to realize that none ever
would
take his place. He was first, and he was unique in more ways than one. Not the least of all because it was with him that I learned the depth of these dogs and what a privilege it is to have one. He was perfect too in being my first. He made it easy on me to learn how to train. Dad showed the way, but Kaiser and I traveled the path together and his calmness and quiet power were ideal for a very young trainer to learn to train with. I was very, very lucky to have had him in my life but to have had him then most of all.
I've posted this little movie I made with iMovie of Kaiser before, but I've never told his story. His violent death was too hard to relate in the years just after I returned from Iraq. I've come a long way in healing this past year and half or so. It was time to tell you of my first GSD.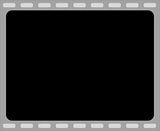 I don't want this to be all my show so please, tell the tale of
your
first GSD whether the time is now or many years ago.