Discussion Starter
•
#1
•
This was the "stack" pic I took 7/18/09:
This was taken 8/27/09 while we were out hiking, please excuse the bad quality as I had the camera in the wrong setting.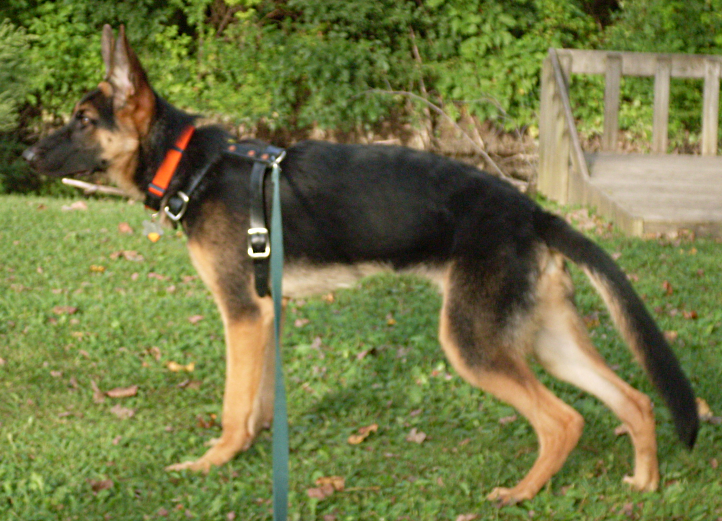 Anyone have any critiques on how he's developing so far? He's about 6 1/2 months old and I know his feet are hidden in the grass so it's hard to really see them. Personally I think his pasterns are kinda weak, is this something that will correct itself as he matures? Neither of his parents had bad pasterns/feet.
A couple head shots as well: