Discussion Starter
•
#1
•
The weather got warmer and sunnier after a couple of days of freezing temperatures and rain, and now we're back to our usual winter weather of 60-75ish F (15-23 C), and the dogs were taking the sun happily while I was cleaning the backyard (and standing on the way of the broom and stepping on the dry leaves I was trying to pick up).
And of course, it was good time for my mini poodle boy Sirius to show how much he loves Negra (the little guy is a womanizer and likes them tall). And also it was a good time for doggie kisses.
GSD: Negra - 3 years-old.
Mini Poodle: Sirius - 10 1/2 years old.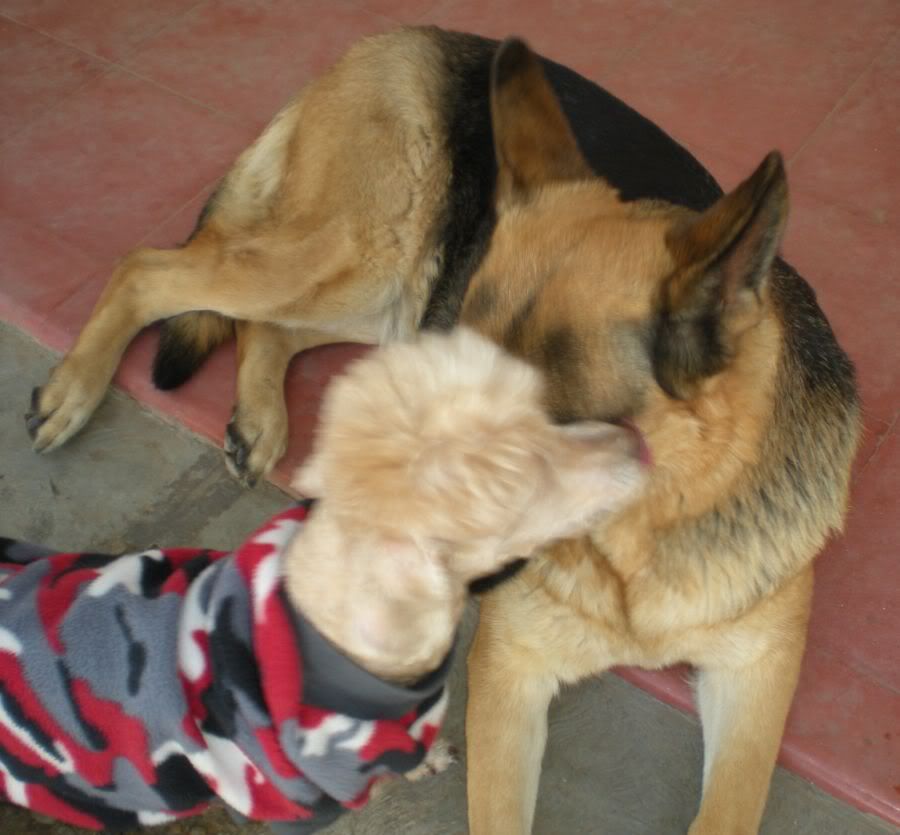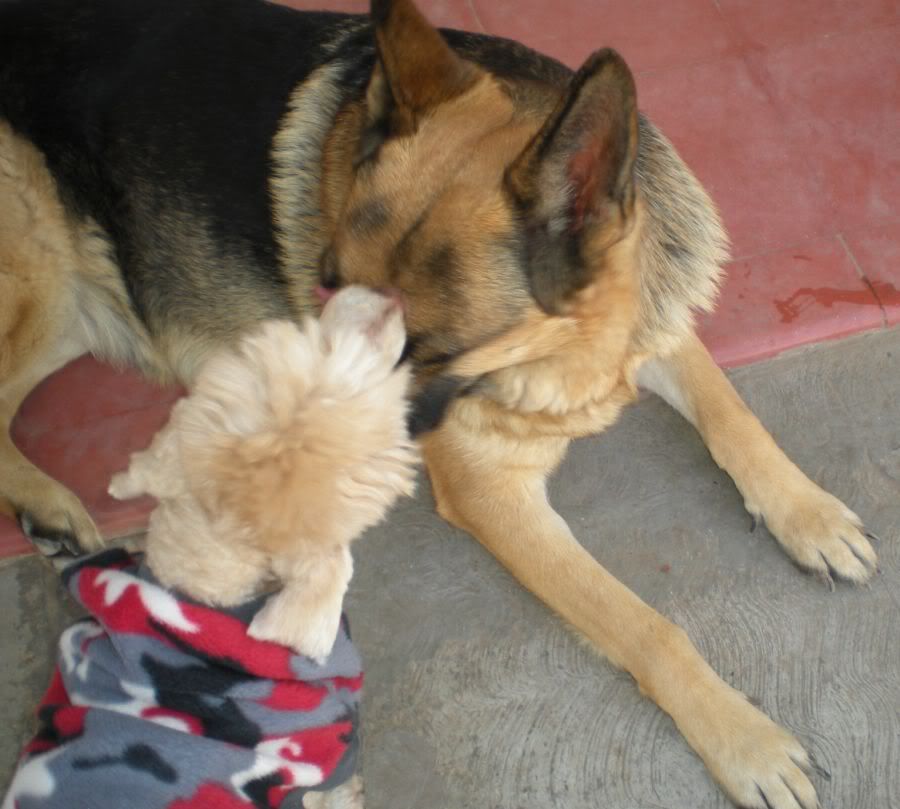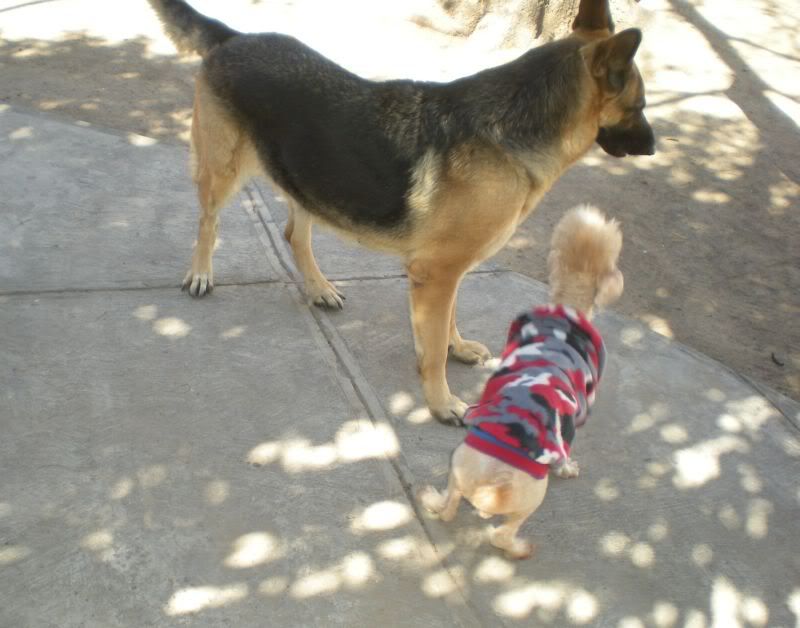 Thanks for looking!