Discussion Starter
·
#1
·
June 9, 1996 – April 26, 2008
Max, you were the most amazing boy. We knew that early on, but you proved it over and over again in your nearly 12 years.
Remember the puppy in your obedience class who had been locked in a cage all of her 9 months? She was so fearful of other dogs. Her mom brought her to class hoping to get her to a point where she could at least be around them without being aggressive. You flirted shamelessly with her for a few weeks and before we knew it, she was playing with you. Her mom cried with joy. The instructor asked us to please be quiet because we were disturbing the class, but she had the biggest grin on her face when she said it!
You were such a smart and good boy. You got your first CGC at the age of 10 months. And then we did it again a few years later just for the fun of it.
You continued to amaze us over the years and I was always so proud of you. You were the most gentle soul and over and over again, everyone commented on your beautiful eyes and how kind you looked. Adults had no fear. Children had no fear. Other dogs and cats had no fear. You even raised a litter of four week old kittens and taught them that doggies were pretty great things to crawl on. I brought countless stray cats and dogs into the house and you always welcomed them. You sensed that they needed a warm place to sleep and a full tummy. There will never be a better advocate for your breed than you were. You left a lasting impression on many.
Murphy lost her hearing several years ago, but you sensed that and became her "ears". When you heard the treat jar open, you'd get up and she would follow, knowing by your movements that something good was waiting. She never made a move without watching you, and your bond together brought tears to my eyes many times. You were such a blessing and joy and your passing has left a huge hole in our hearts. Your final gift to us is so amazing. Murphy lost two brothers before you came into our lives, and both times quit eating for over a week. She was inconsolable and we worried so about her. But you obviously let her know that she should be a good girl and eat, take care of herself so that we wouldn't worry, and most importantly, take over your duty of chasing Lucy kitty when she's running after the laser. Murphy did just that last night and then looked at us with such pride. There's no doubt in my mind that you're by her side. She's going to be okay and I thank you from the bottom of my heart for that gift.
We had a wonderful time together, big guy, and my heart is aching. There will never be another like you. The house is so empty without your big goofy face.
My only consolation is knowing you're with Grampy. You guys take care of each other until we meet again...
As a puppy, you were all ears and feet…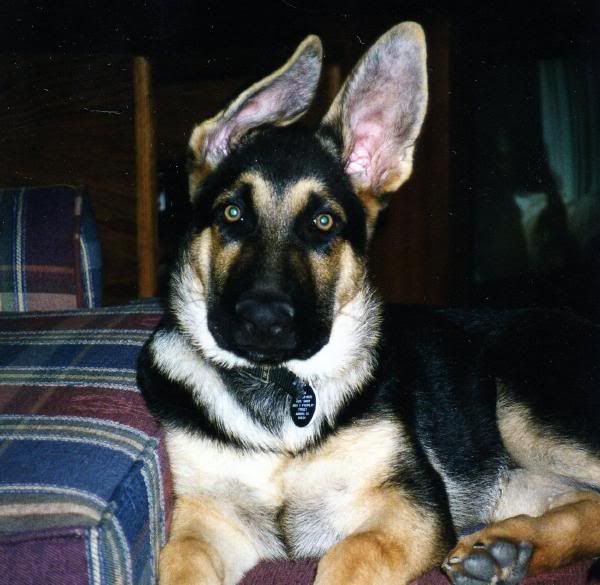 As a young boy. Wow, you were one handsome guy. Just look at those eyes…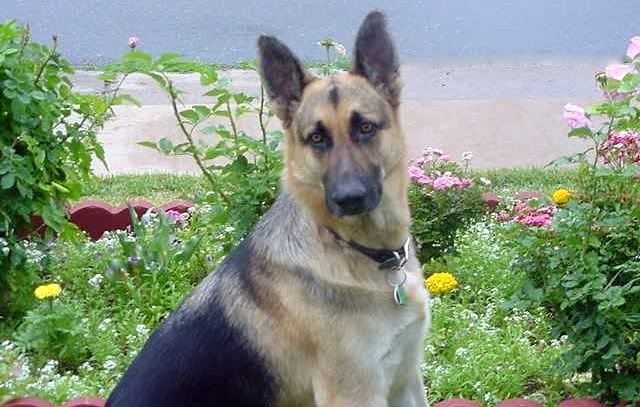 And as a dignified senior citizen…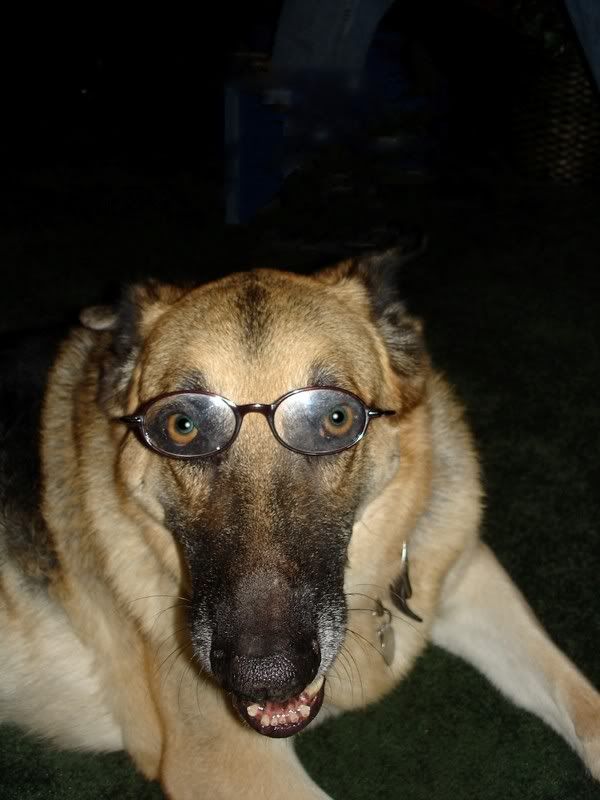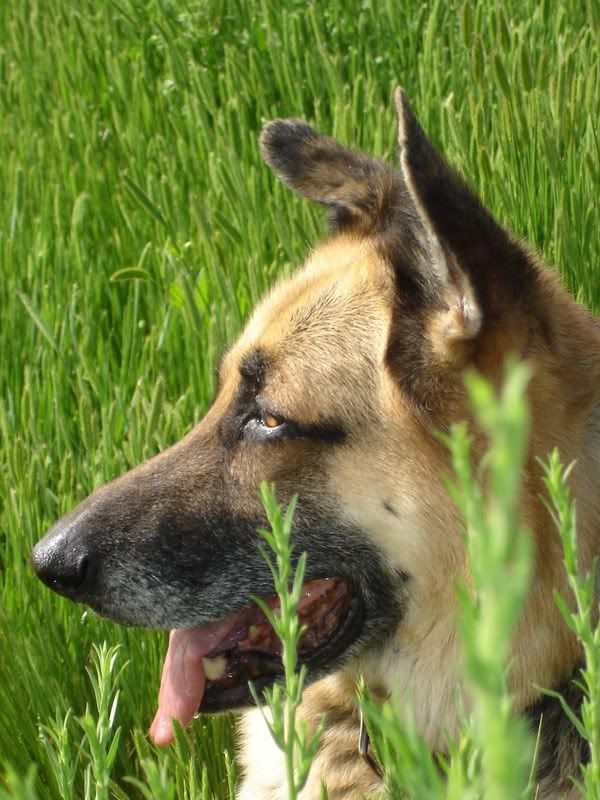 I love you for ever and ever, my sweet boy…