Discussion Starter
•
#1
•
So i sat down to eat an apple earlier and suddenly found myself surrounded by dogs.... heres some pictures....
This first one is crazy because you can SEE how big Shasta has gotten. She's almost 8 months old and she's the same height, almost the same weight as Shelby who is a year and a half old....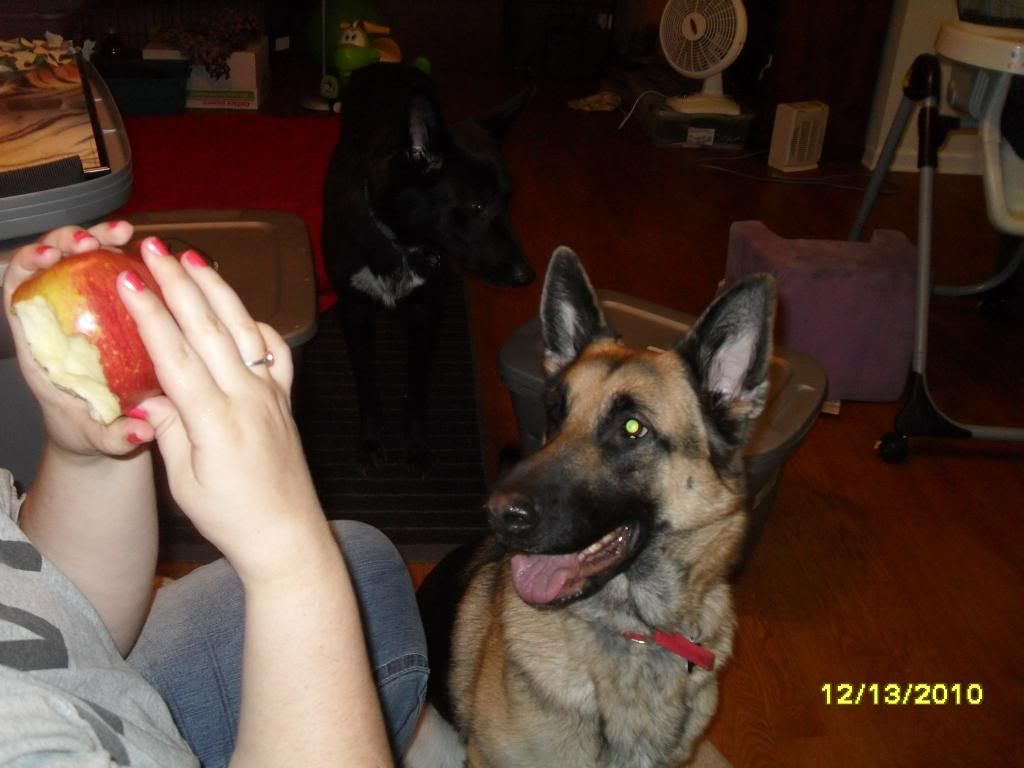 Part of Shasta and Riley hanging back trying to be patient
Shelby waiting for another piece
Shelby decided a few minutes later they needed a whole apple to themselves so she jumped up on the stand alone freezer and stole one out of the bag....
Heres Shasta with her crazy yummy apple eyes....
My cat Titan wanted to know what all the fuss was about....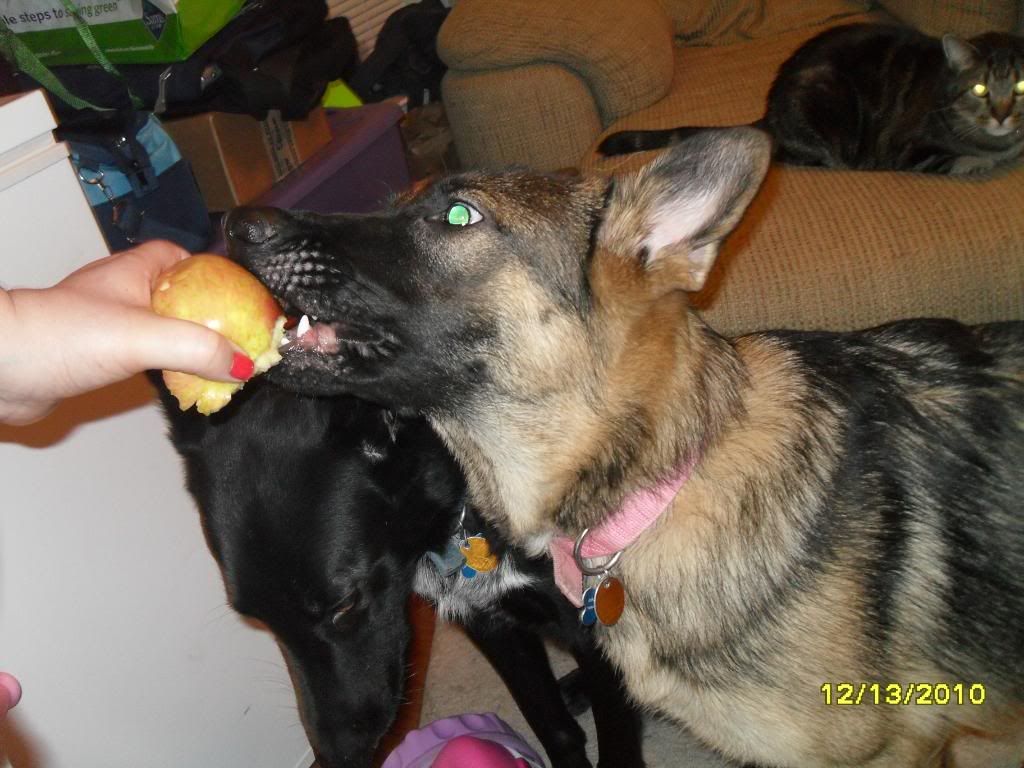 I guess my lesson for the day was to buy enough apples to share with the dogs too.... They're such weirdos sometimes. Glad i didnt buy any bananas! i dont think i would have gotten ANY of those. They thoroughly enjoyed their apple. lol. Anyone else have apple or banana fiends?