Discussion Starter
•
#1
•
I was looking through some old pictures on my phone and came across one of Mia when she was a little pup! The newer picture isn't very recent, but it was the most recent I could find of her sitting down.
I love finding pictures I can compare perfectly down to the pose. :wub: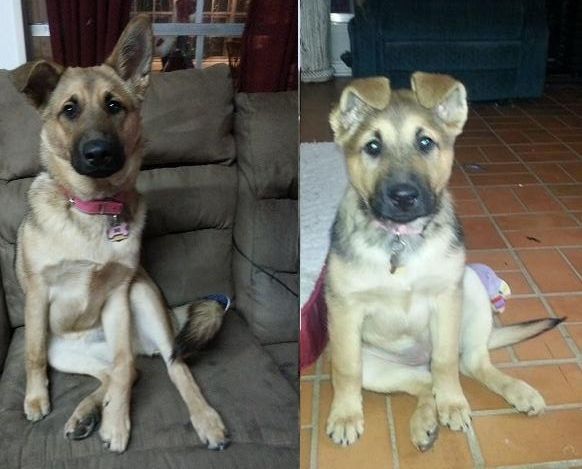 Edit: I don't know why the picture is still appearing sideways, I tried to fix it. Oh well.