Discussion Starter
•
#1
•
He was found as a stray in a terrible neighborhood. He is monorchid and had a bit of the limps when I got him. I would not be surprised if a BYB chucked him out for those reasons.
Vet thinks Pano was the cause , limp is gone , he is on Blue Buffalo LBP ( he was on Pedigree puppy for 4 weeks in the shelter) . Xrays next week or so . Had appointment for this week , but , I am battling pneumonia :/
Vet says 4 or 5 months old , and PB. He still has baby canines , . No molars yet, 2 premolars each side. He is missing most of the teeth along the sides , you can see the adults erupting.
He was 31 pounds 2 weeks ago but has put on size since.
He has beautiful movement , does stumble up steps still sometimes though??
I think he has nice bone in his front legs.Not ridiculous thick. I bet he'll be medium large-ish. Nice paws , not huge .
His temperament , to me , is everything people hope for when going for the breed
Basic training is going perfect , he loves the kids and they love him. Real happy with his personality , though I know we have some stages to get through for sure
So..just wondering what you though of his structure , what type of GSD standard he may be , his coat type, ultimate color type, and so on. Any input is welcome .
Think he is purebred? I think he probably is ( but am open to other ideas) .
I can't believe he was strayed where he was. He was in great condition and about 12 weeks old when they brought him in. No microchip , no nothing . No ads for missing/stolen pups. I am really leaning towards BYB since there was no microchip and he had what could be seen as a defect as far as selling him ( monorchid and periodically limpy) .
Thoughts? Sorry the pics are the best I could do. He is busy and does not stay still yet . He does stay , but changes position like 4 times in the same spot and barks at me while being in stay lol We are working on it
Say what??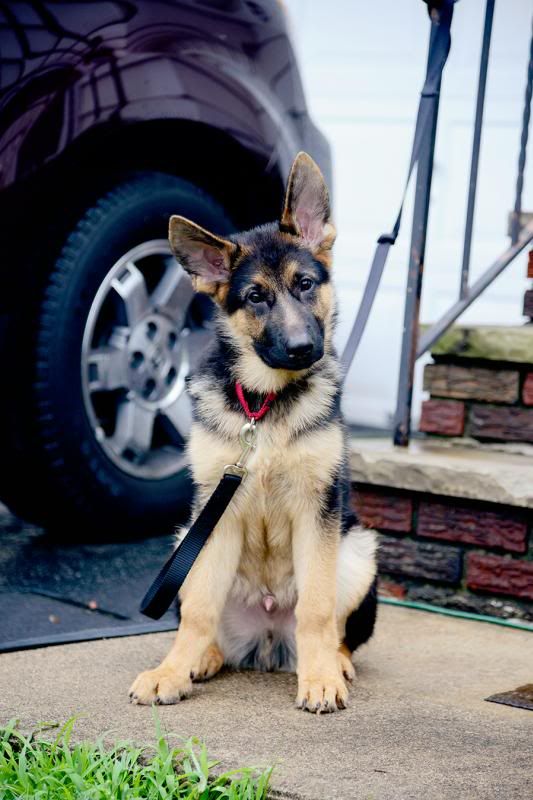 Squarer build?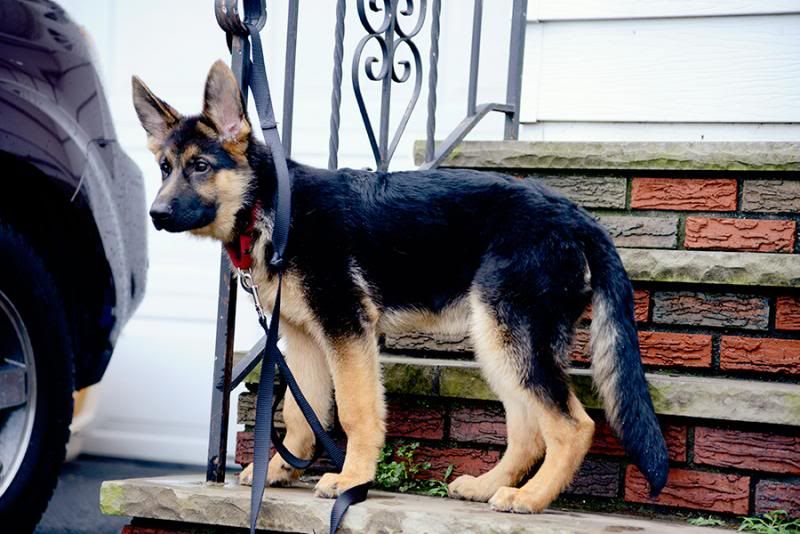 Typical radar ears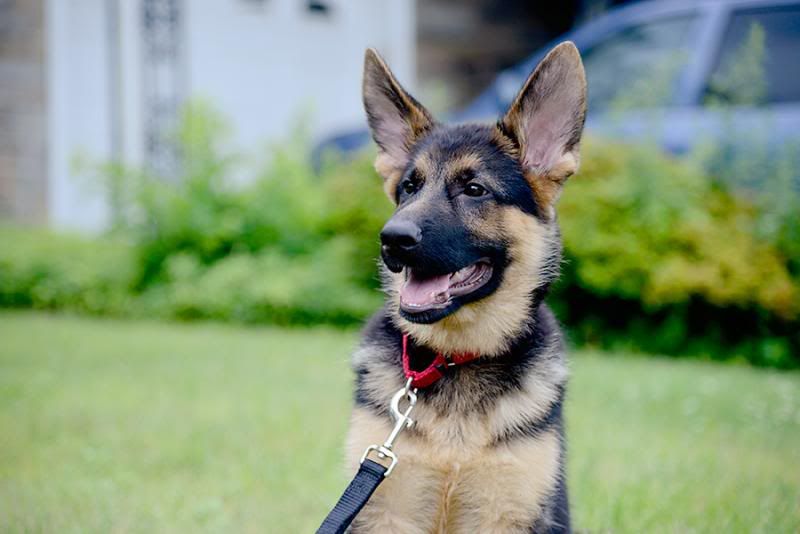 Whatever he type is , I think he is handsome !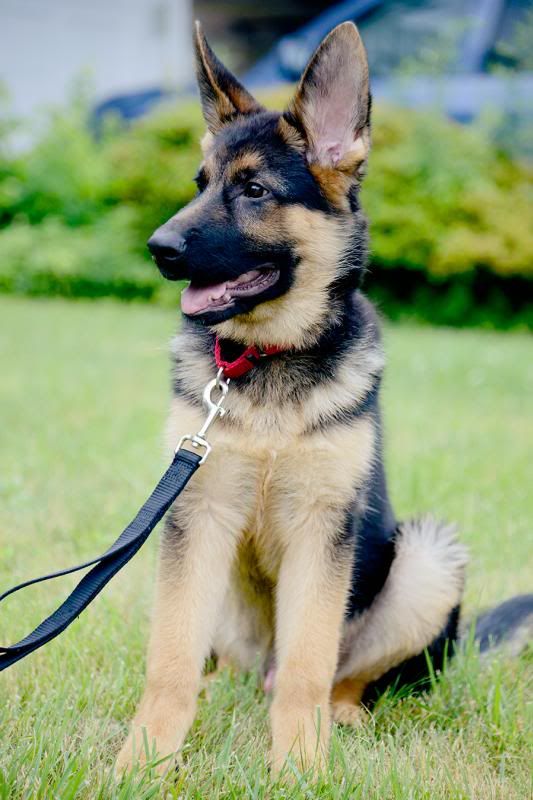 He hurt his nose on his crate :/ Here he is giving lip about the lens staring at him.
Cute little face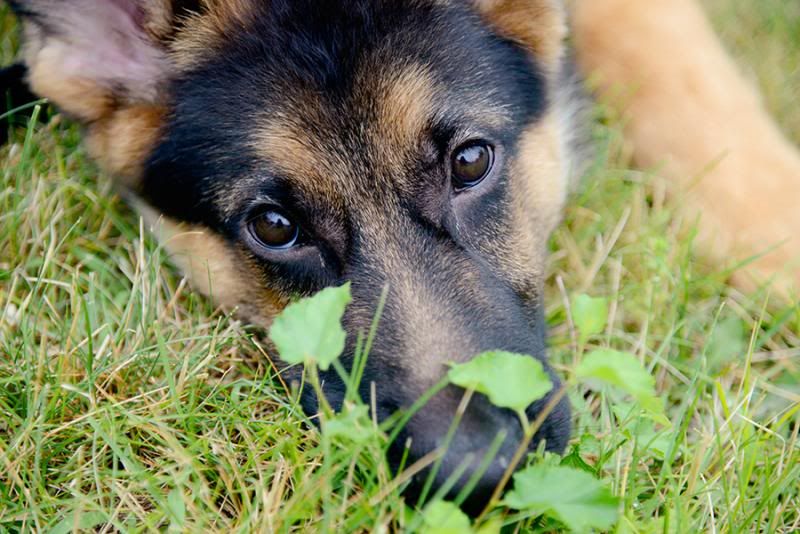 I always have to do a b/w ((shrug))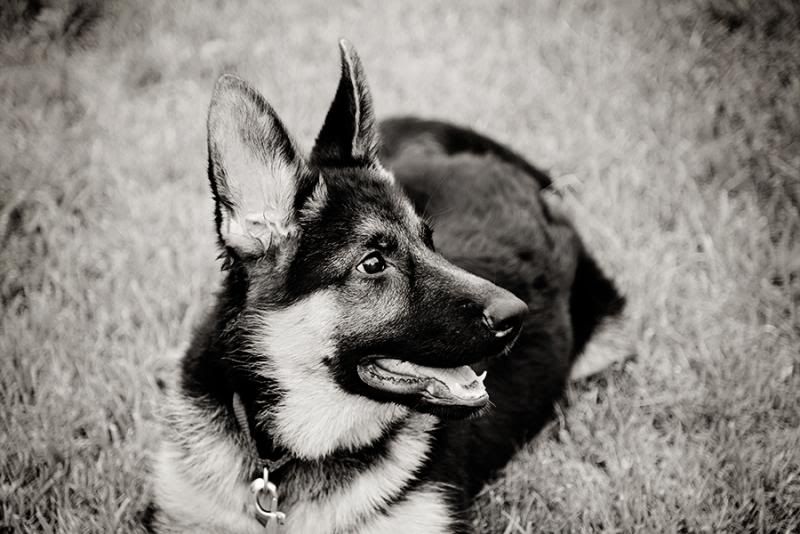 Thanks in advance !