Discussion Starter
·
#1
·
This is obviously all for fun and we'll never know for sure since she's a rescue, but what lines do you think my Elsa is? West German WL? Czech? DDR? American? West German SL?
OK, a few of those are in there for fun. She definitely isn't WGSL or ASL. I say she's not blocky enough for DDR...
She's fairly high prey drive. Loves to chase and pounce on balls and other moving objects. Chipmunks are her biggest target (NAUGHTY!), although she does does do well with cats and small dogs (seems to know the difference??), although I doubt her self control if a neighborhood cat went flying by in the backyard. CRAZY about her tennis balls...whiny, obsessive...
She's equally as "toy" driven as "food" driven...or "praise" driven for that matter. Happy, happy, happy to work with or without a reward, although a tennis ball, cheese, or hot dogs makes it allllllllllllllllllll that much better. I'd say maybe a little more food driven, as sometimes in new places she gets a little ADD and food focuese her a little bit better.
Nerves are pretty darn good. Get's a bit worked up when going out and about from the excitment of going in the car, somewhere fun, etc, but settles pretty quickly. Can be a little more cagey than I'd like with new people sometimes, but if she's working during introductions (ie sit, "look at your ball", stay, focus, etc) she's pretty unfazed.
She tends to want to anticipate what I want and do it ahead of time. Like when go on walks, before we started agility, I'd find objects for her to climb on. Now she just jumps on this with the unbridled enthusiam like "MOM!!! LOOK!!! LOOK MOM!!!!"
Settles well in the house.
If there are other dogs around, she is very overbearing and dominant but generally gets along well enough...although she NEVER backs down, which isn't really a good thing.
That's about it personality wise.....and here's the pics (what you've all been waiting for!!!!!!!!!!!!!!!!!!!!!!!!).
And I say she's West German WL/Czech cross!!!
Side A
Side B
Sitting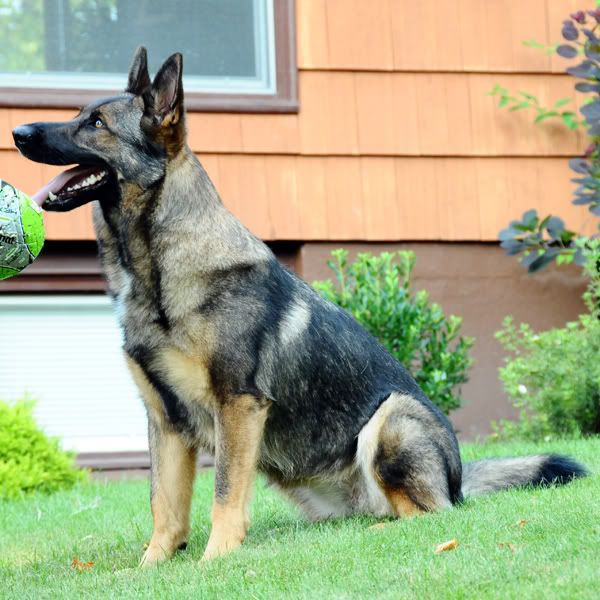 Face Shot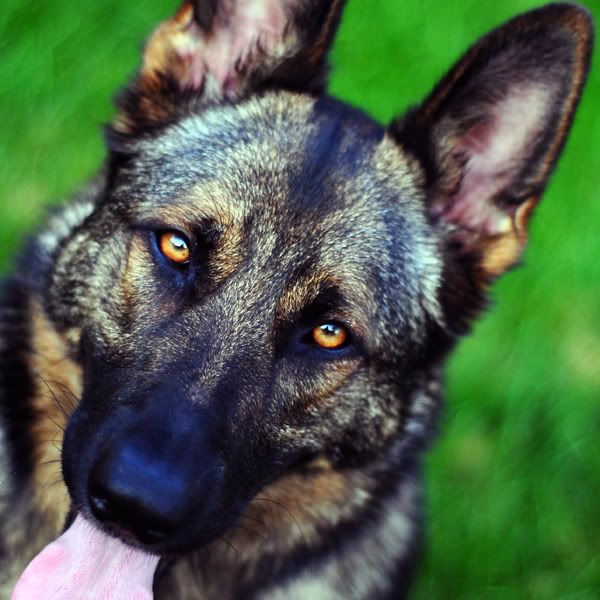 Playing Tug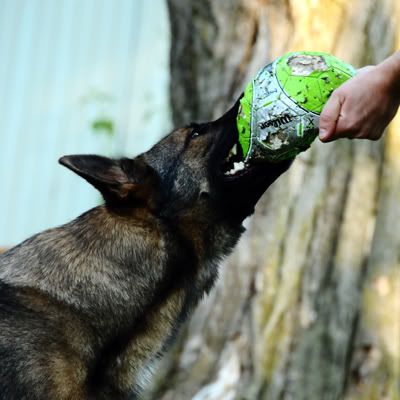 Clmibing on Things For Mommy
Thanks for offering your opinions!!