Discussion Starter
•
#1
•
Stark, Zefra and Hunter are always together and soon there will be another tail joining the little pack. My friend (Hunter's owner) will hopefully be adding another puppy to her home in the coming months so we are getting as many photo's of the three amigos as we can.
I am so happy that Stark and Hunter have been able to maintain their relationship throughout Hunter's development and that they continue to enjoy being with one another (both intact males). They are very carefully monitored and we do not allow any sort of rough play between the two boys and so far it has worked to our advantage. I am hoping we can double this relationship when my friends new female comes along with Zefra! LOL
Anyways, here are some random photo's of the three of them from the last month or so. Enjoy!
Hot dogs from last weekends training day.
We were demonstrating restraint recalls to a few new puppy/dog owners and we used Stark as an example... lol. This is a fellow club member holding Stark for me.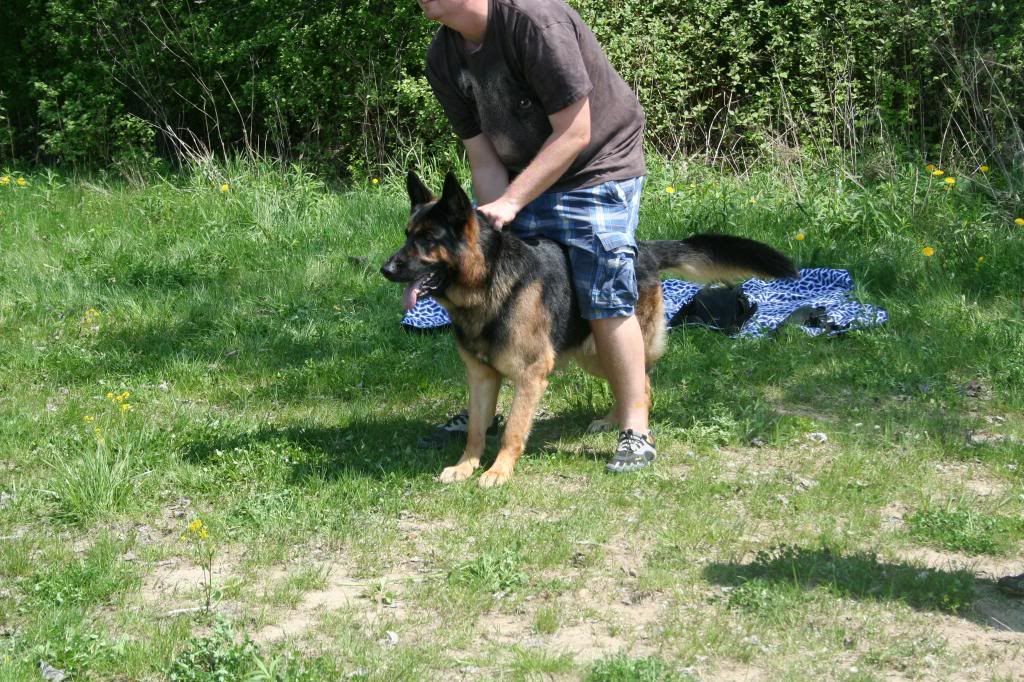 Zefra doing some obstacle work.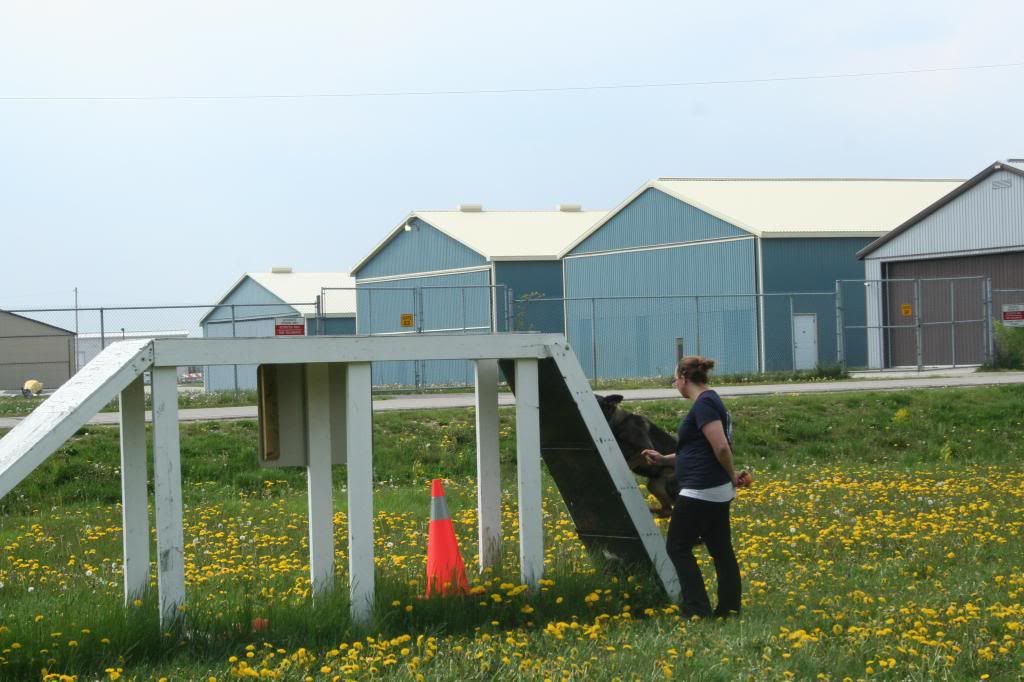 Waiting for my command to move.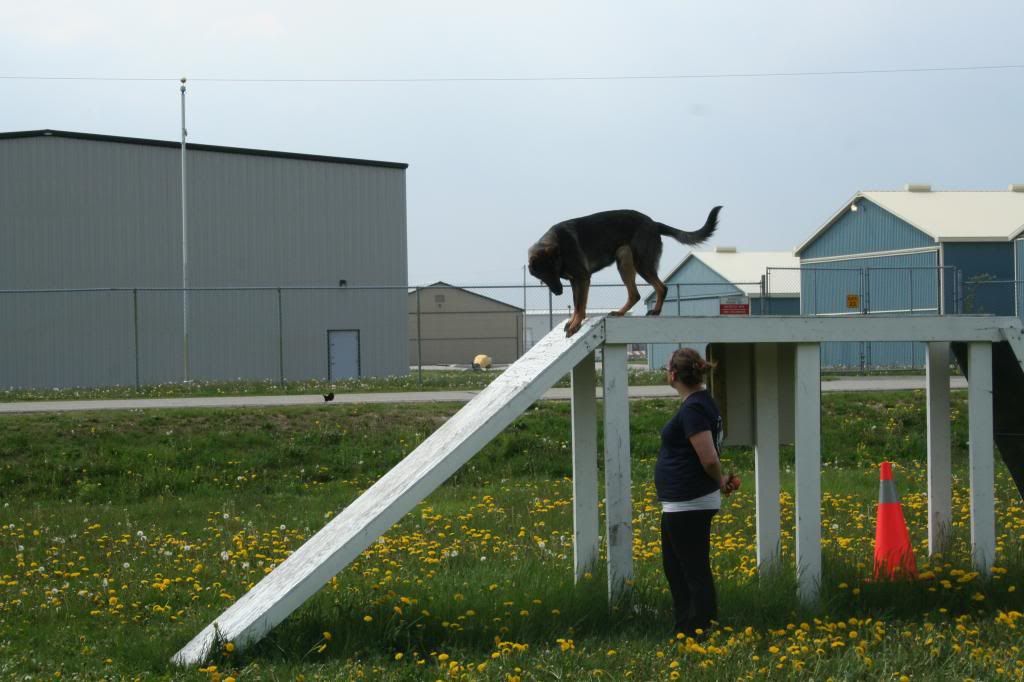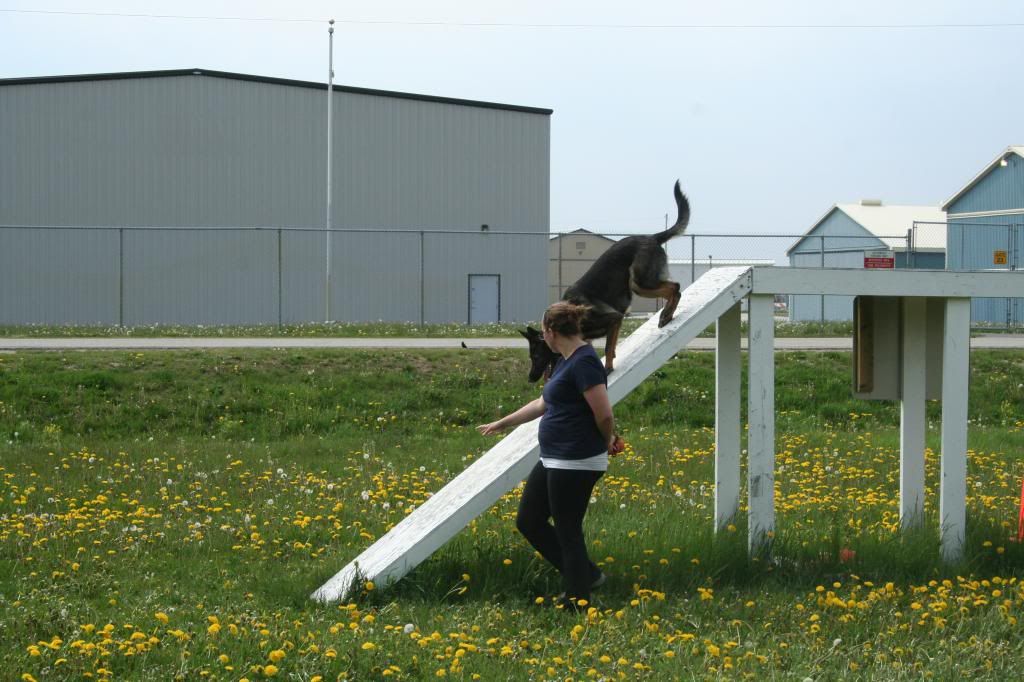 She looks like she didn't make it here.. lol.. but she did. Weird angle I guess.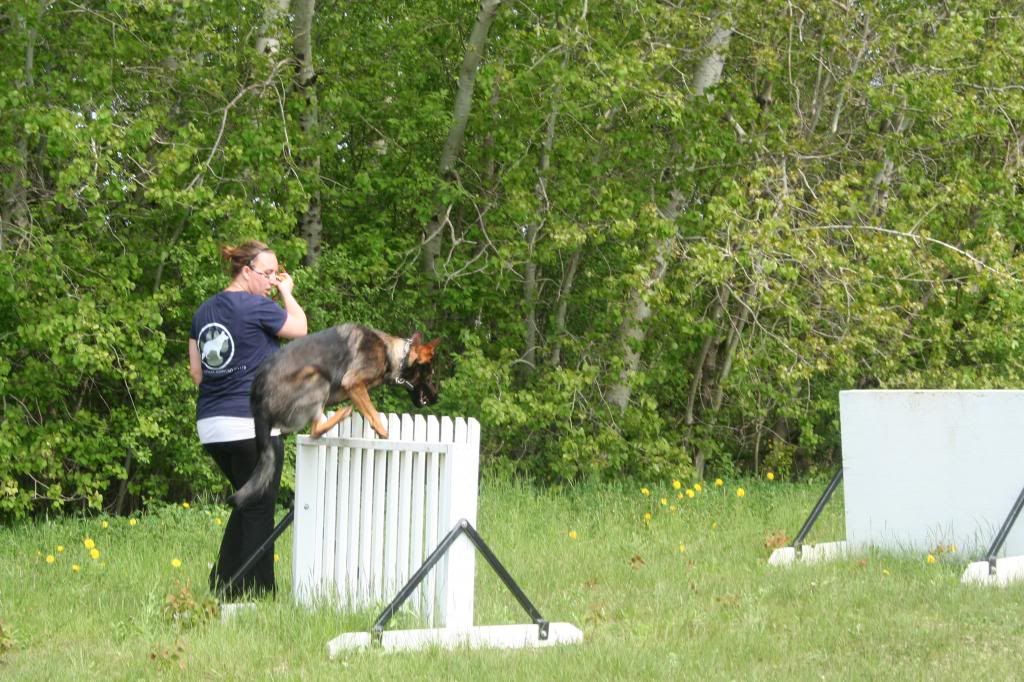 Zefra with her new Jolly ball on a rope. One of her favorite toys.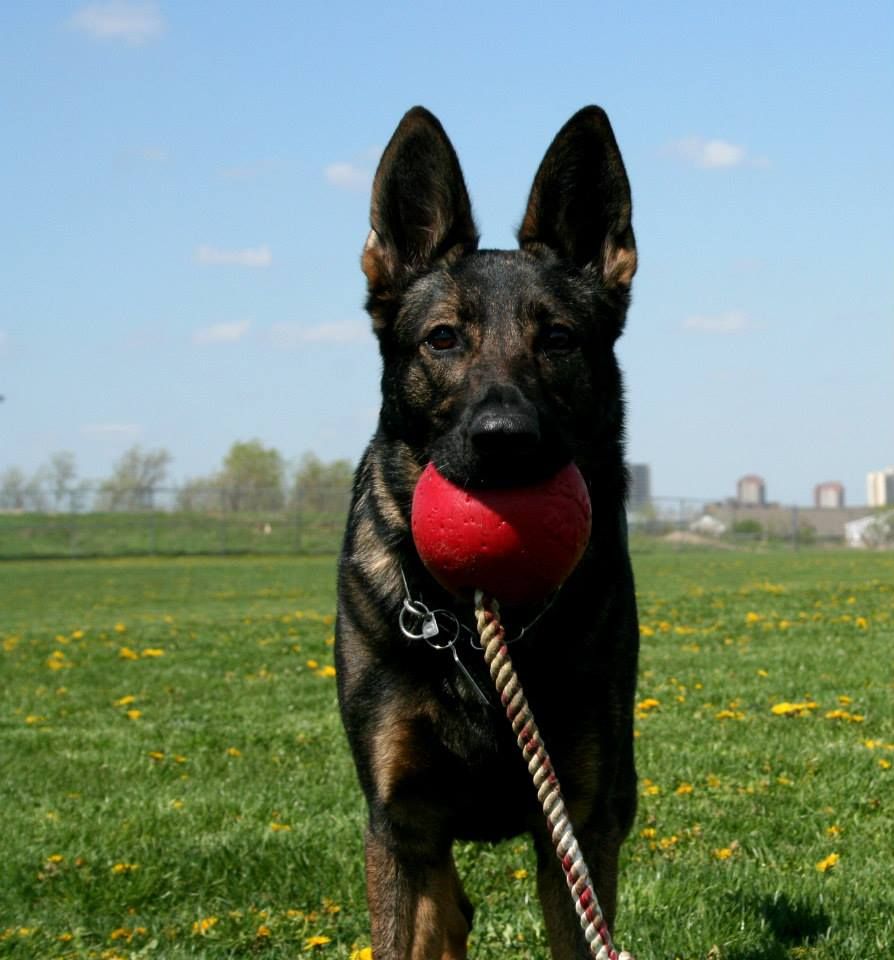 What Stark does on a nice day while Zefra and I play ball....... see why I needed a "working dog". LMAO!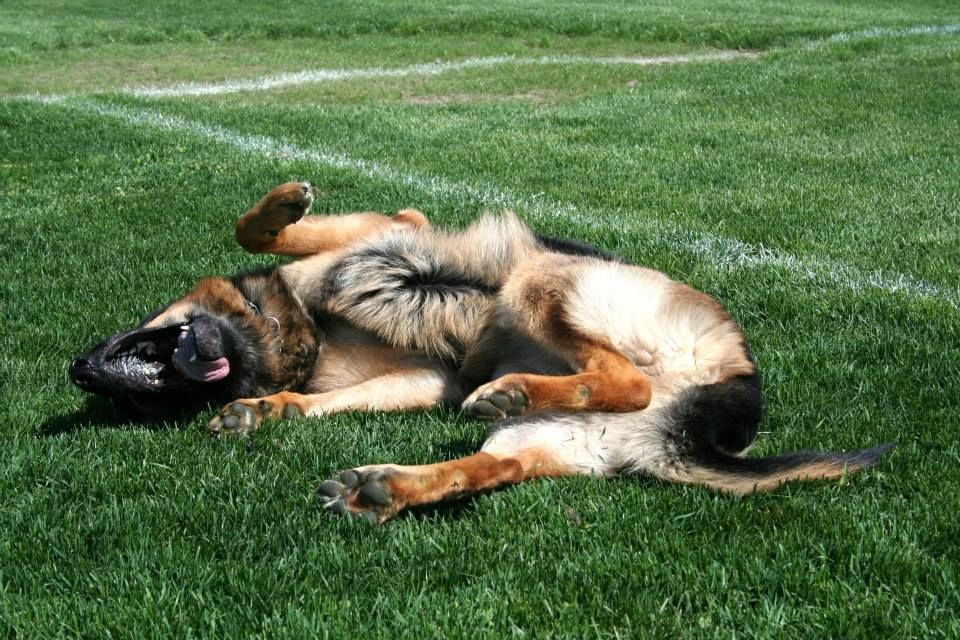 Hunter and Stark checking out the coyote smells.
Stark and Zefra stalking one another while Hunter stands by.. lol.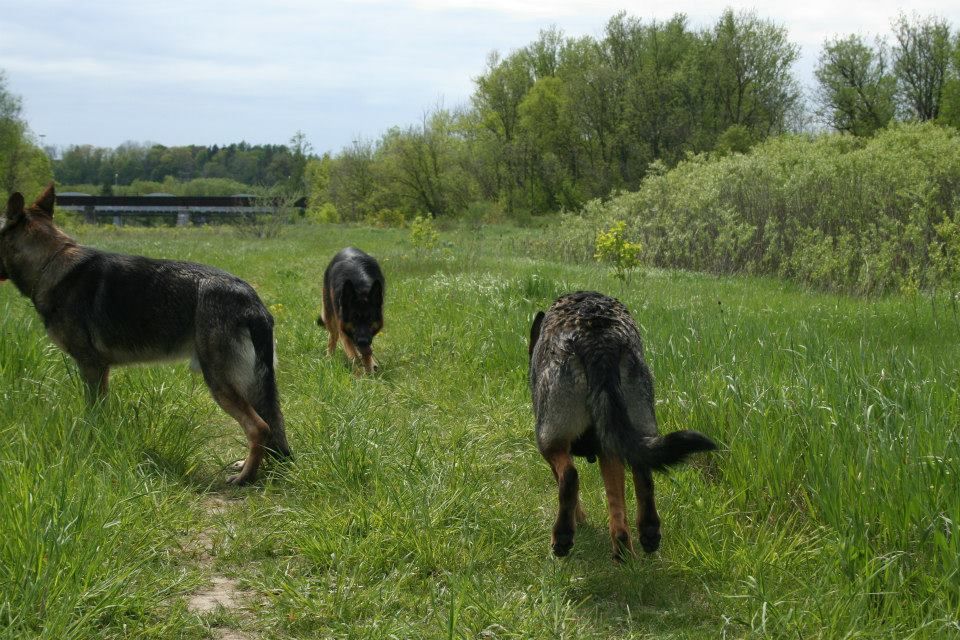 Hunter kissing Zefra.. again.
The three brats.
Starky all wet from swimming in the river.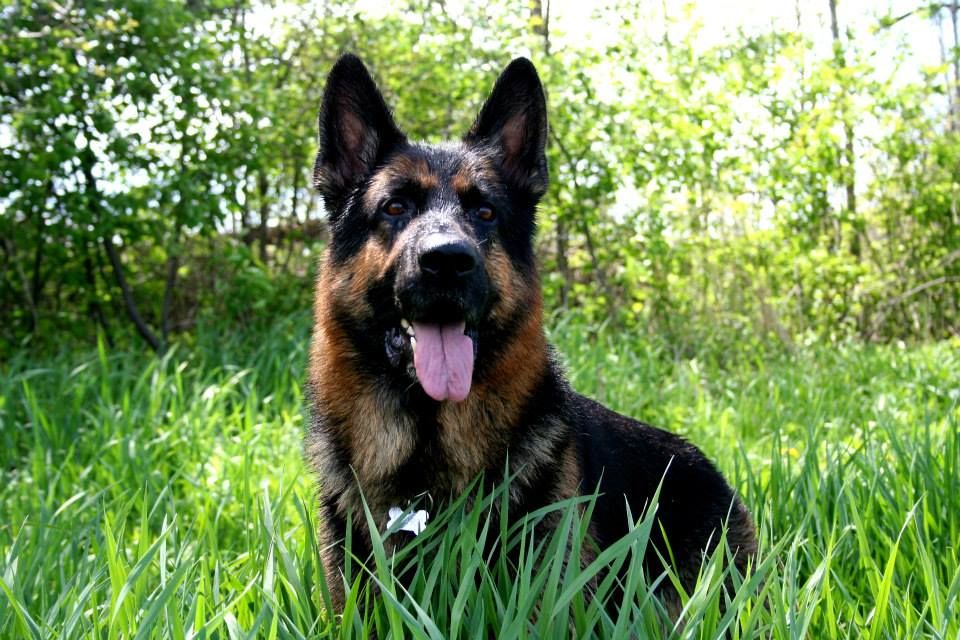 Zefra climbing on this weird tree branch. It was actually really pretty.
Oh Stark... LOL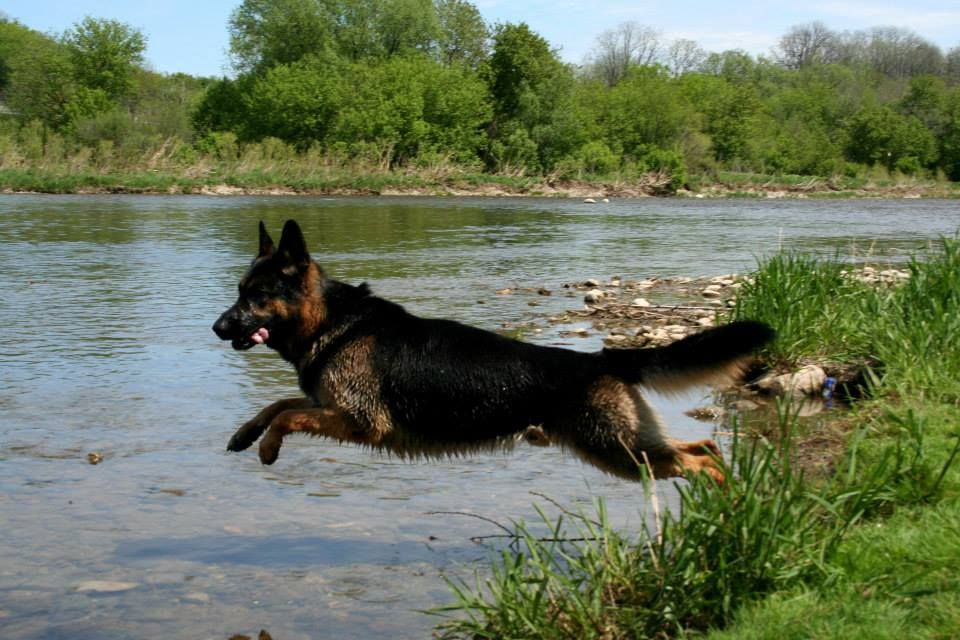 A photo of some of our club members. We (my friend and I) started a GSD group in our city. We do weekly walks and it has become VERY successful!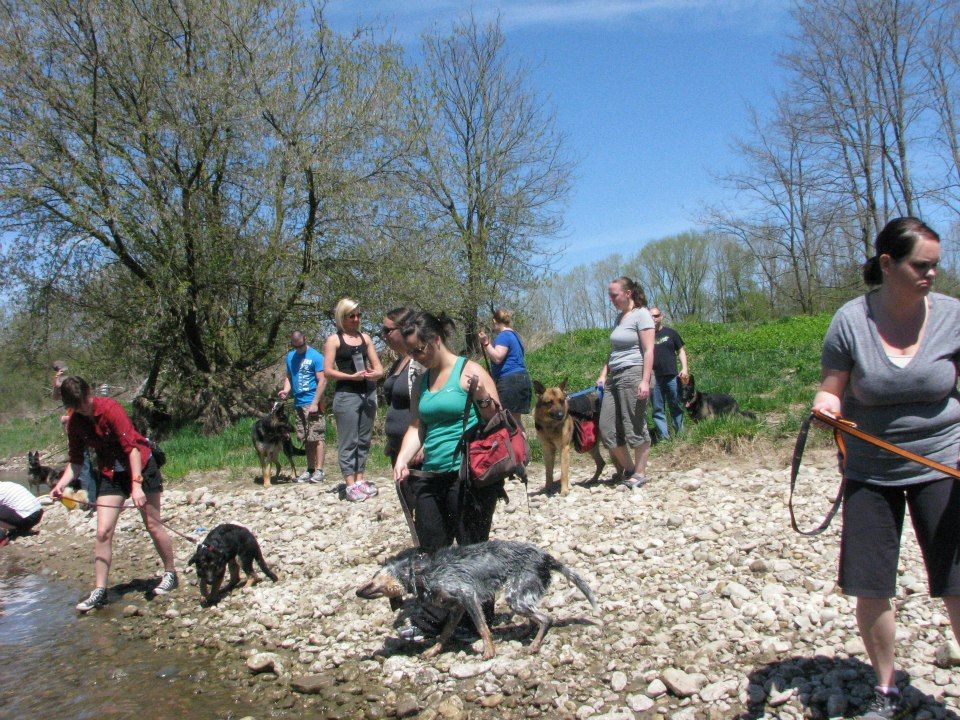 Stark and Hunter taking a break during one of our "pack walks" with the club.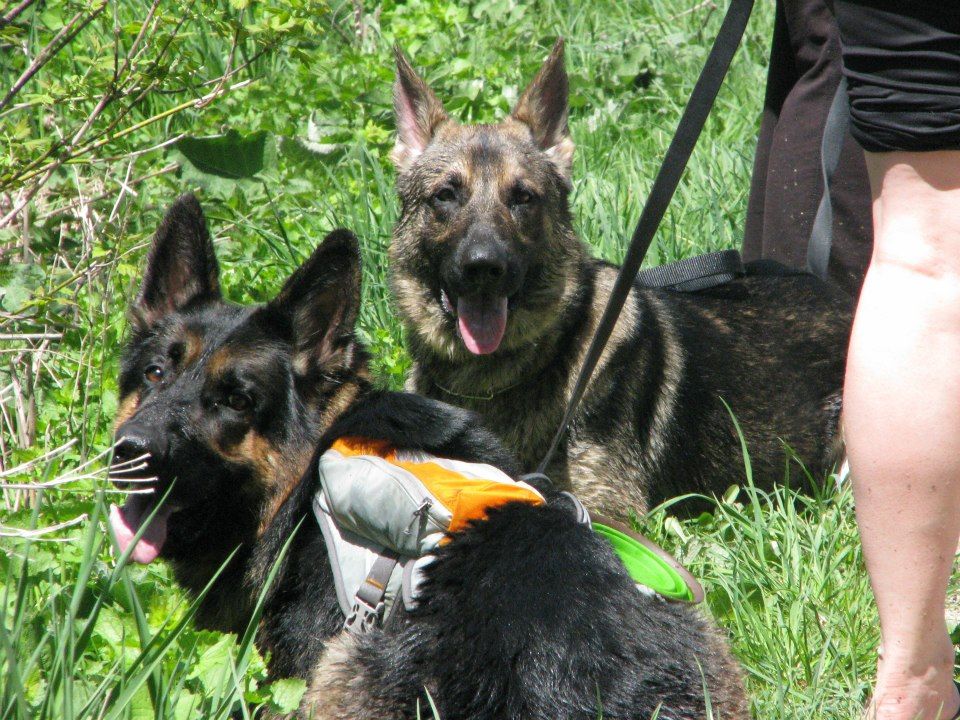 A photo my friend took of Stark last year and I just found! Isn't this just gorgeous! His colouring gets very dark in the late summer and I can't stand how stunning he is!!!
Stark (and I), Beretta (his girlfriend!
) and Hunter with a friend of ours in the river during one of our pack walks with the club.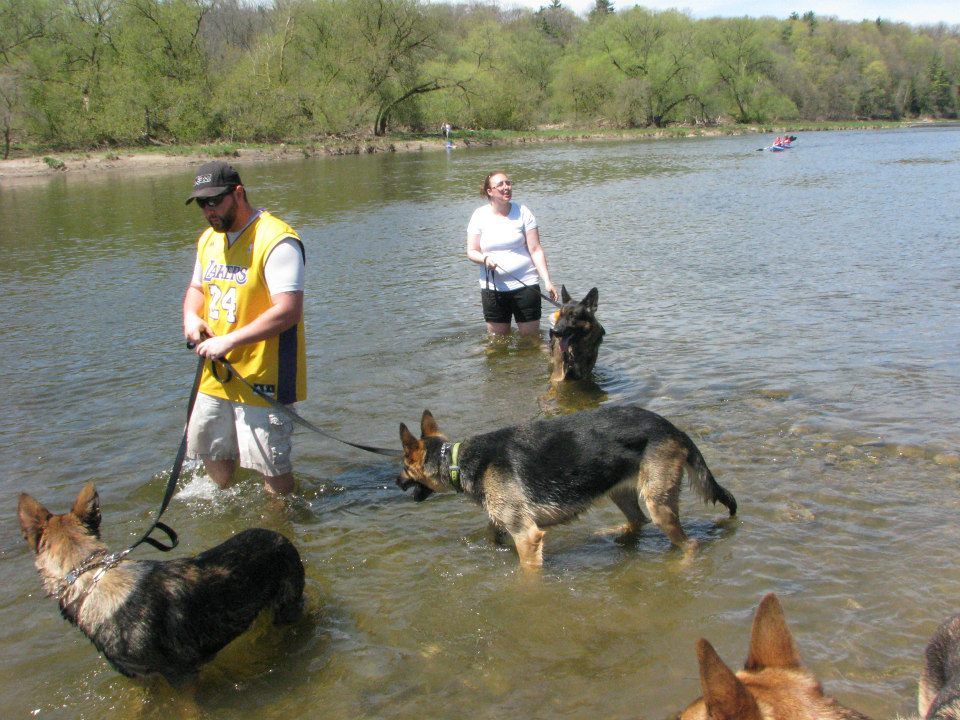 Zefra stacked (she is out of condition in this photo - taken a month ago).
The three amigos.