Discussion Starter
·
#1
·
We took Halo to a Splash Dogs event last weekend, and she added a foot to her previous best jump from last year! She's still not jumping that far, but considering it's my husband's sport with her and he does zero training other than show up at an event once or twice a year and do a few practice jumps into the pool before and between each wave of competition, she does all right. They both have fun, and she absolutely LOVES it.
I didn't get many decent pics of her jumping, I was having trouble with my auto focus, which seems confused by her sable coat unless I'm up close, but there were several members of my flyball club there too, and the husband of one got some good pics. Here are Jason's pictures of Halo: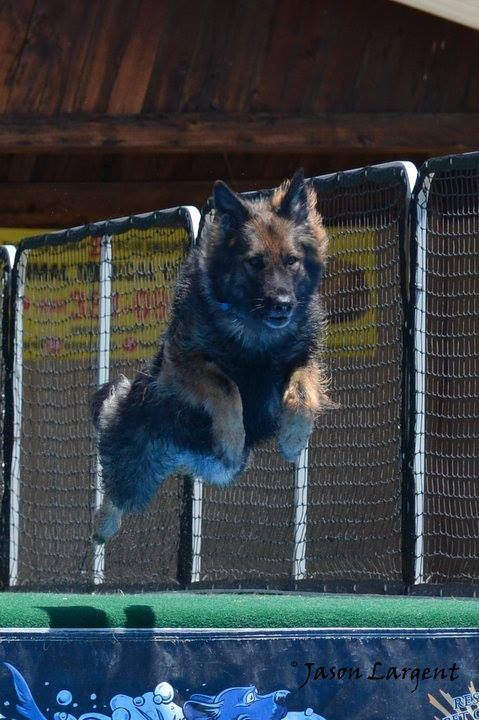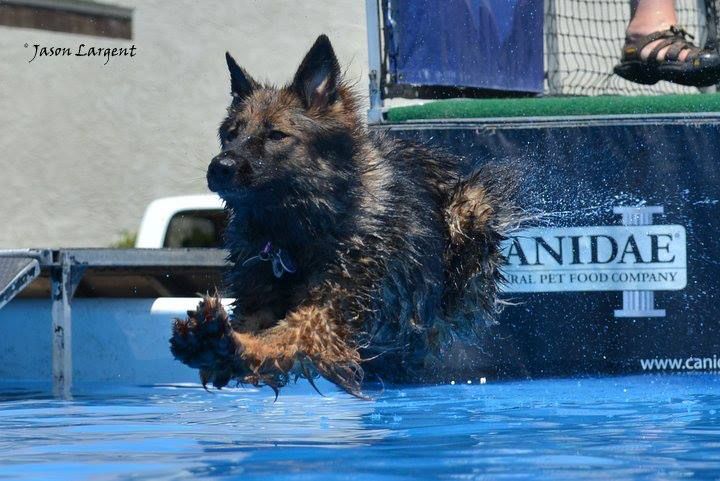 And mine: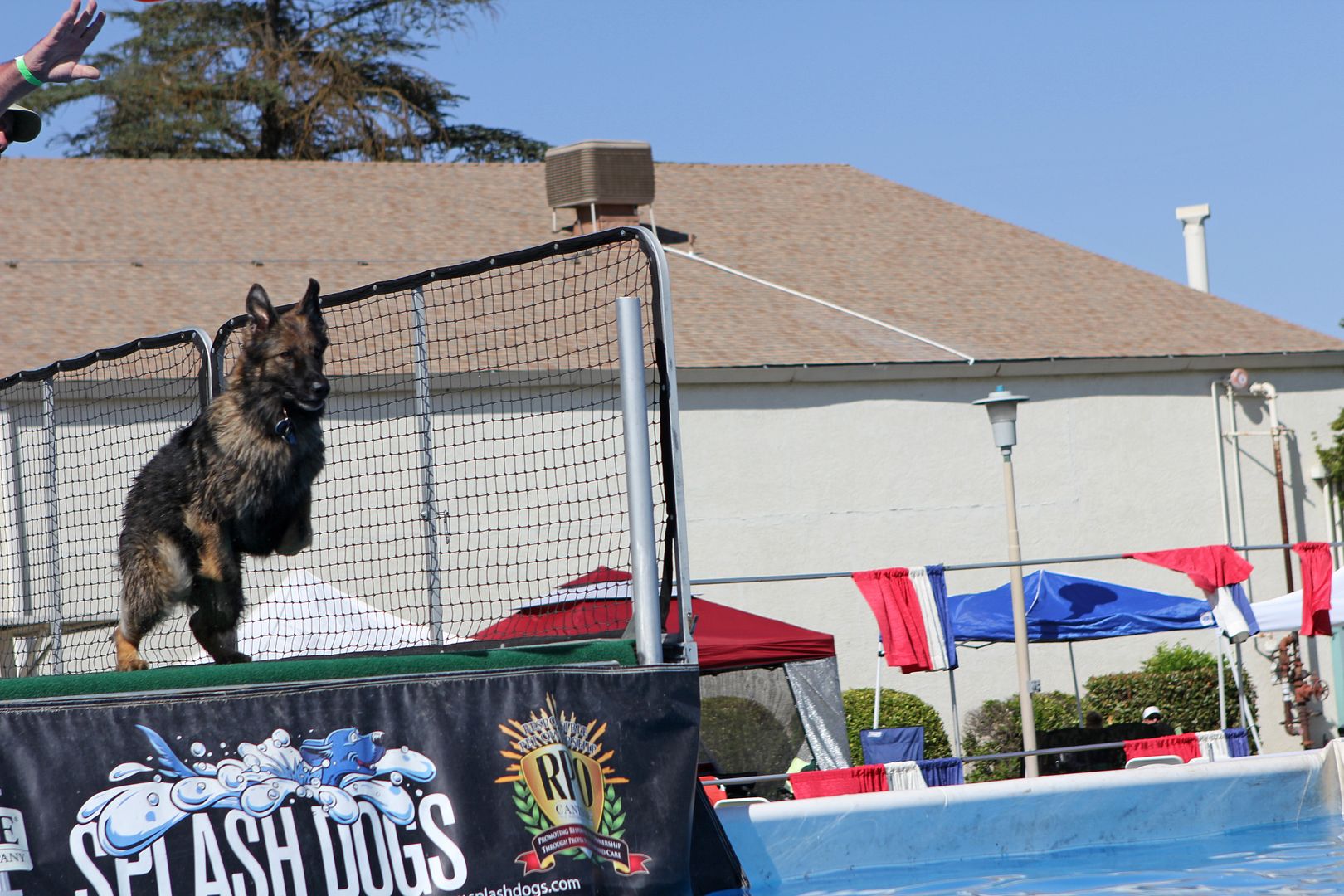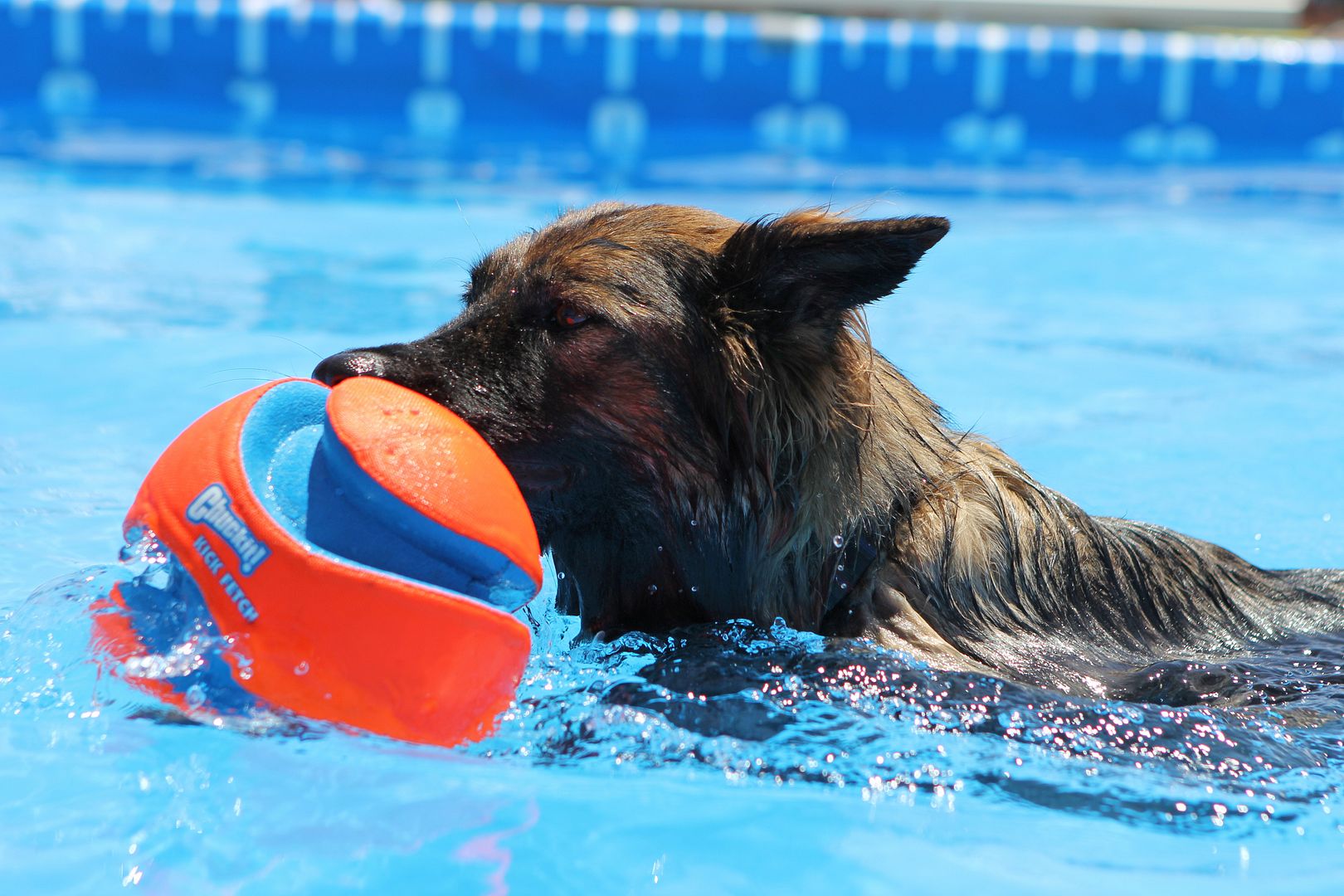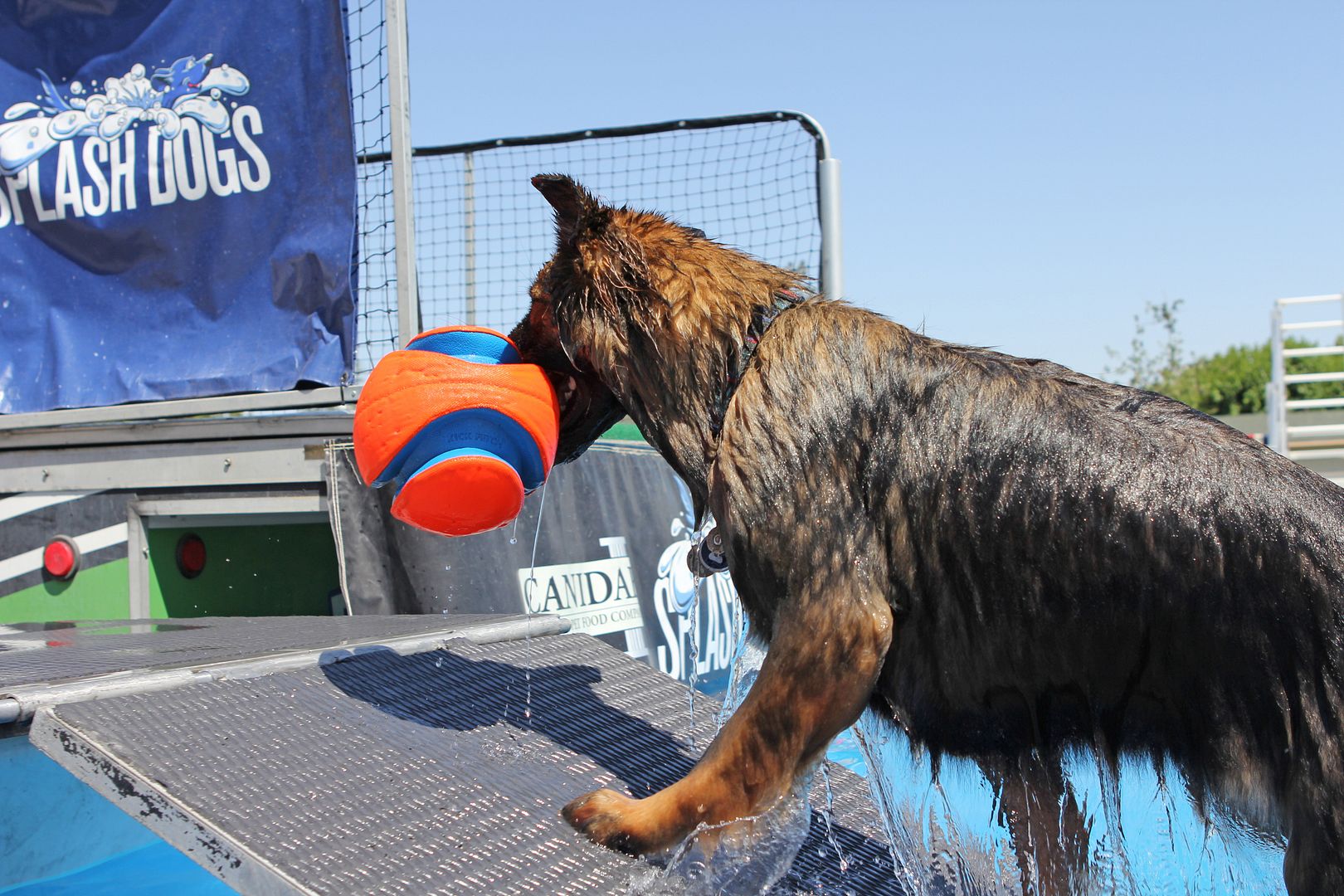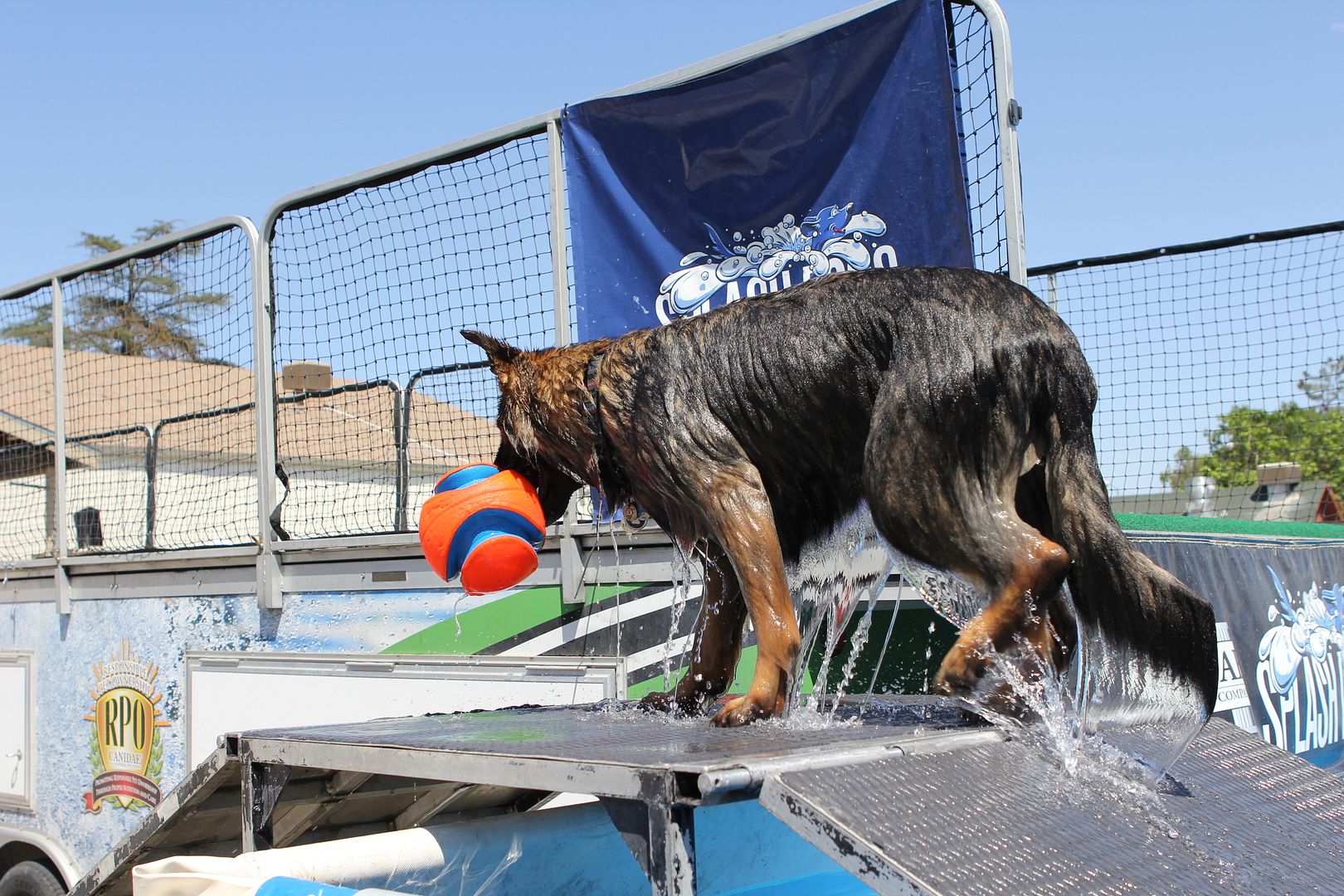 "But I don' WANNA come out of the pool!" *pout*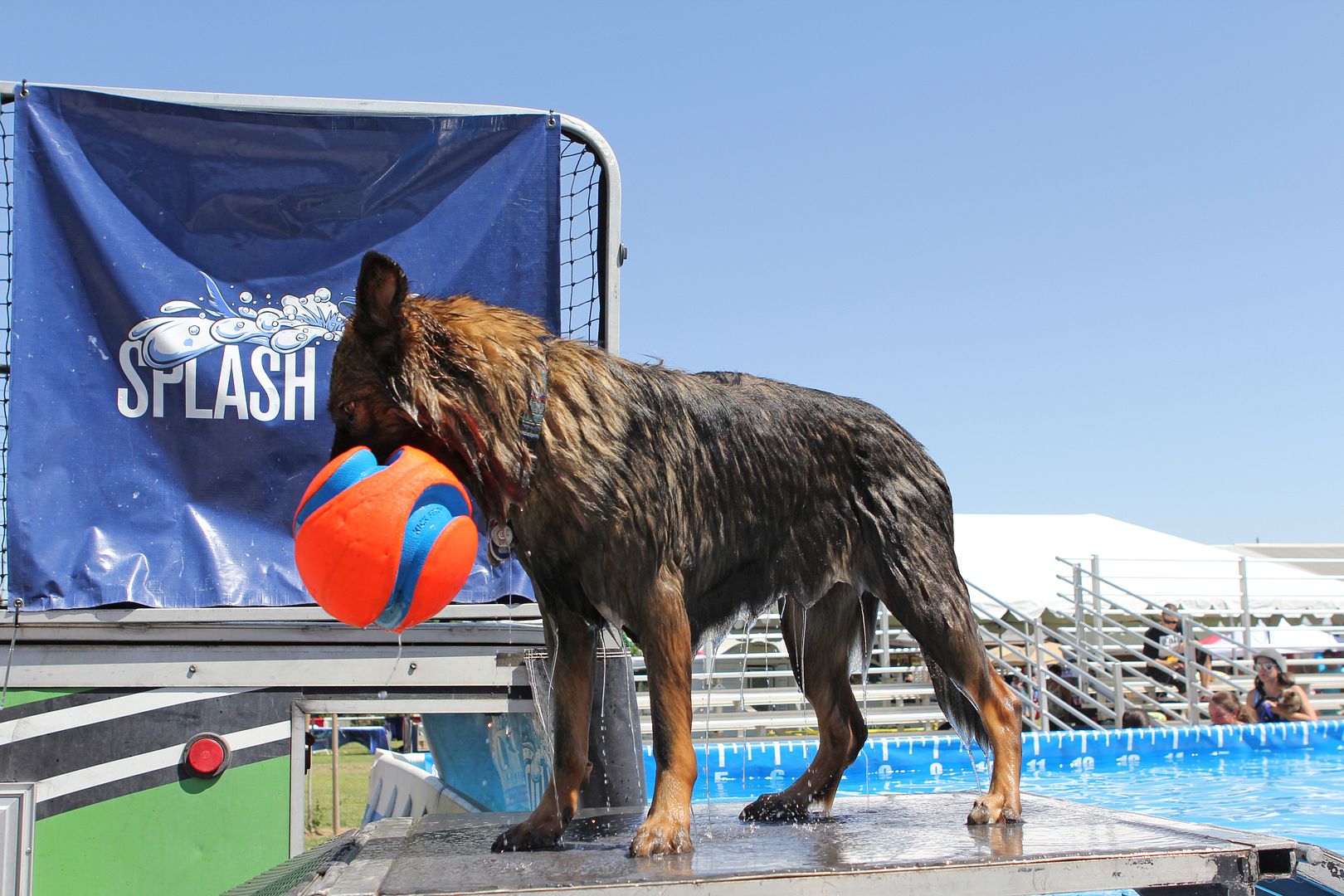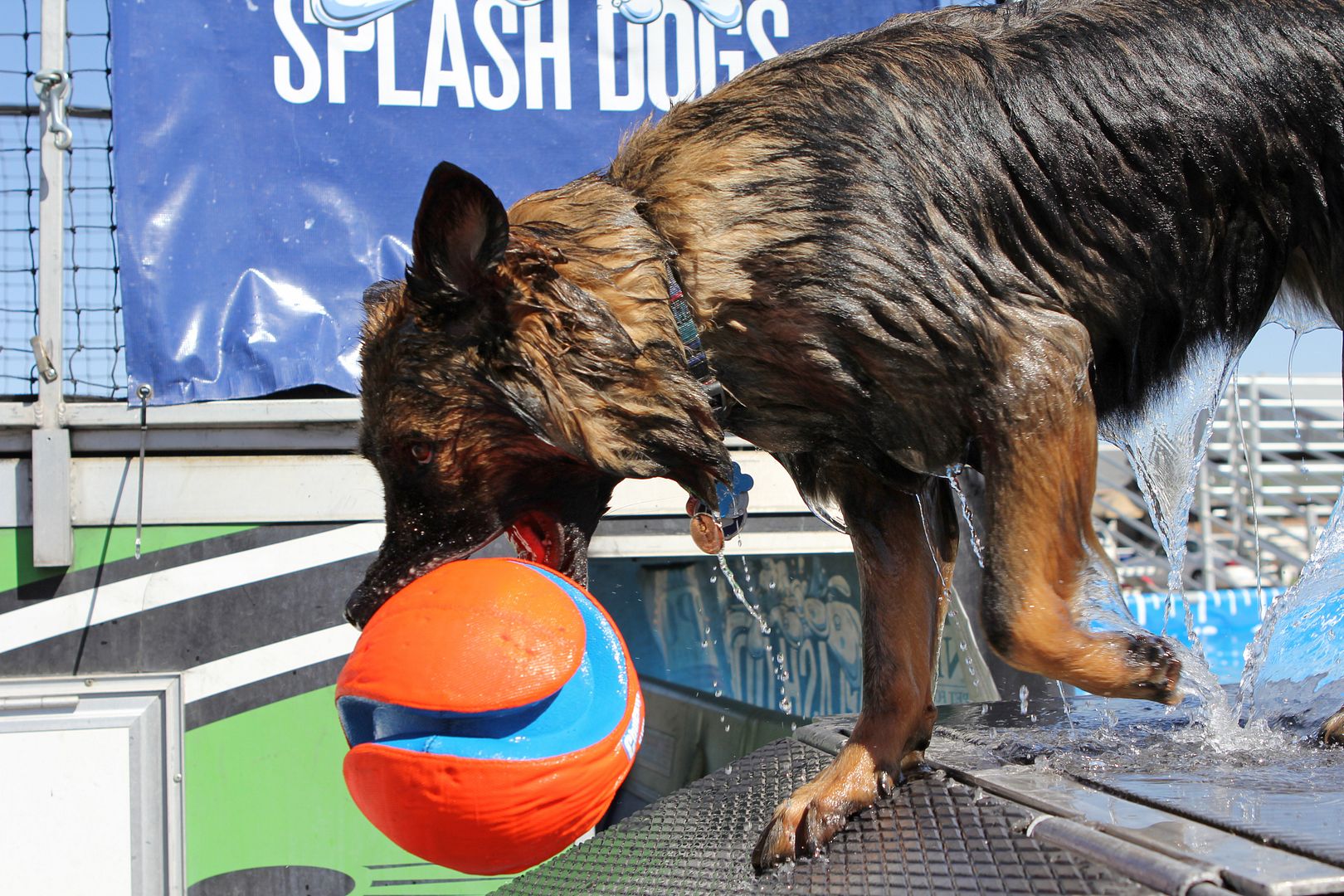 She was second in her division in both waves, but came in third in the finals. She was very impatiently waiting her turn to jump:
"Is it time yet?"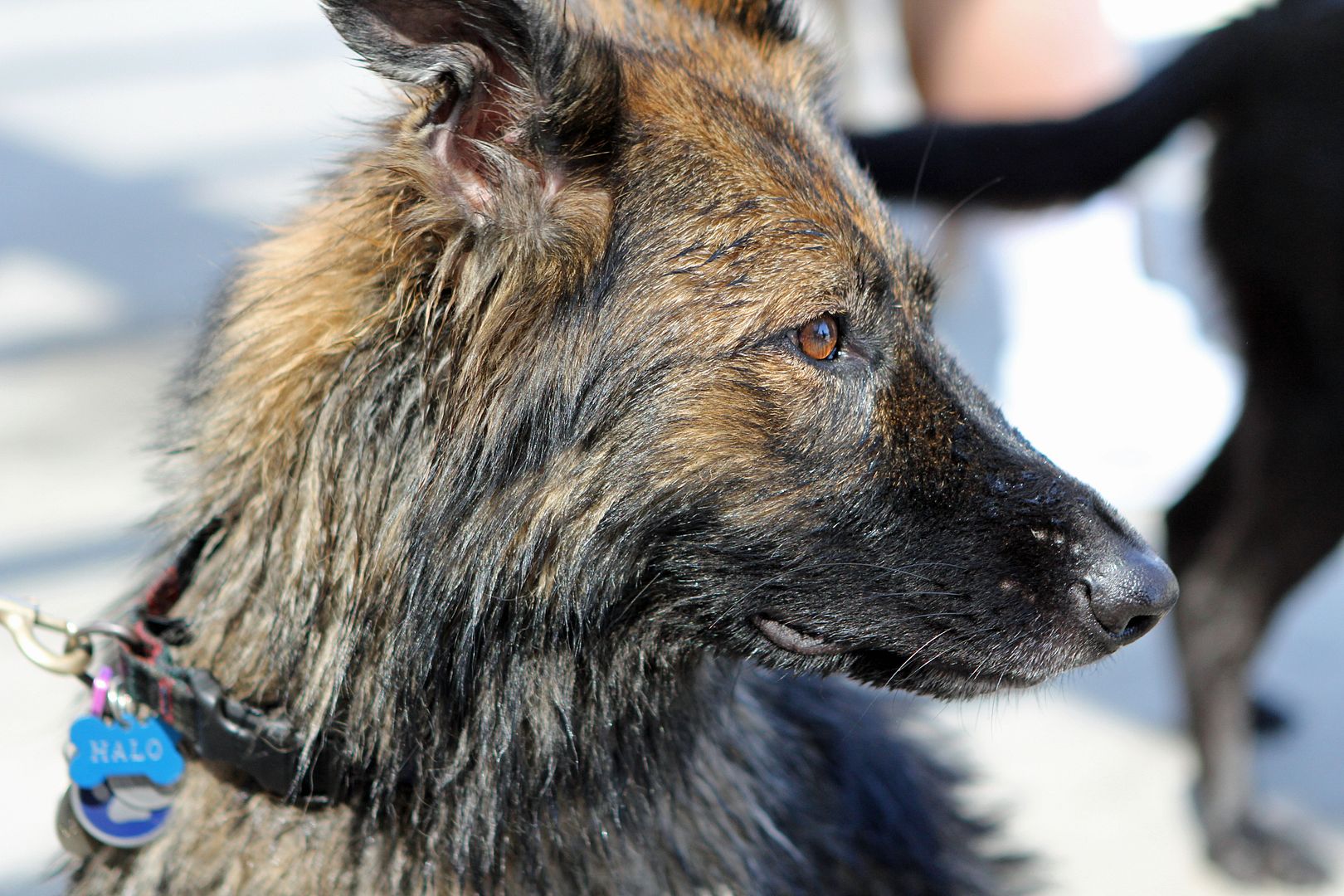 "Now?"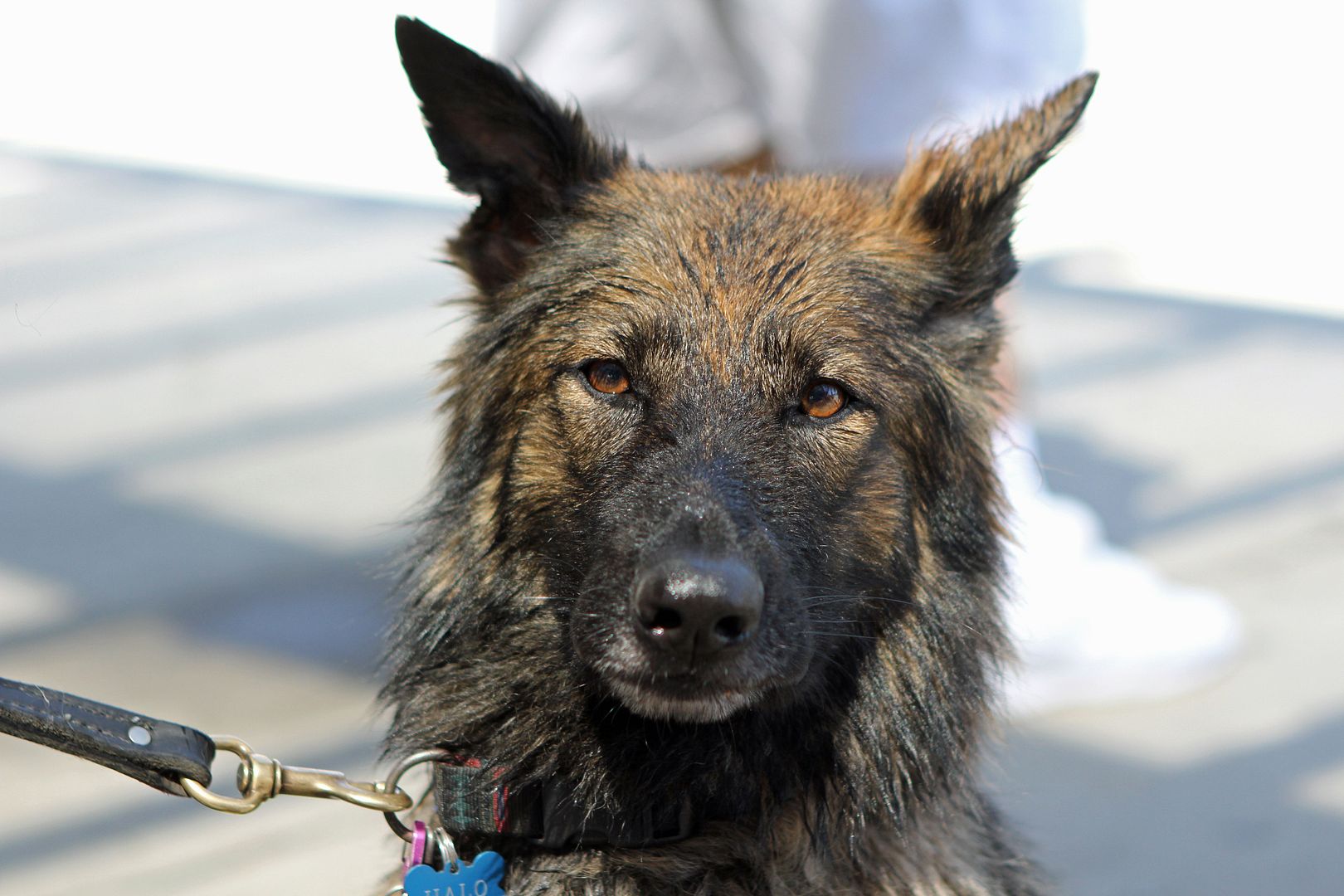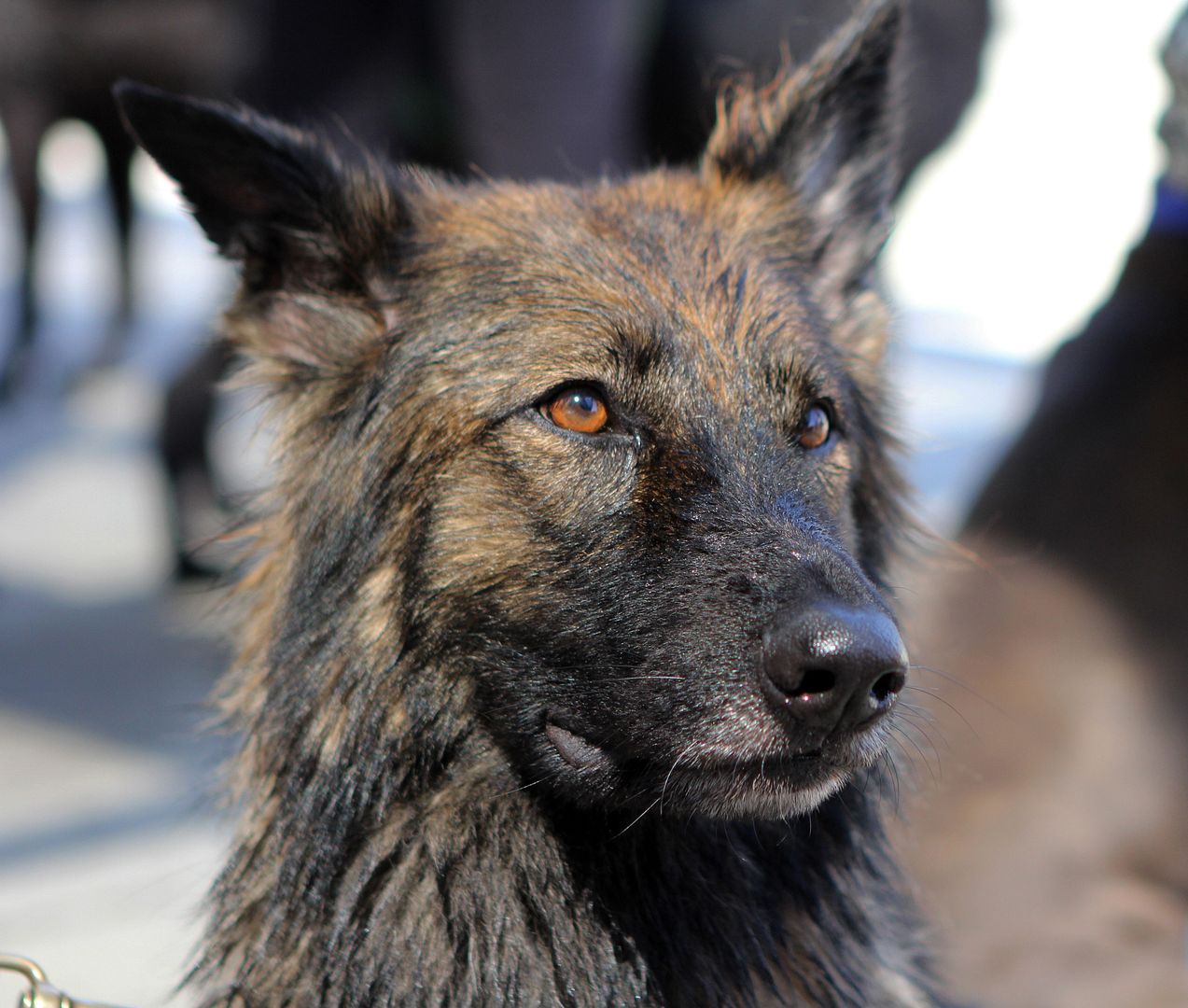 Taking out her frustration at having to wait by destroying the tennis ball she finds on the ground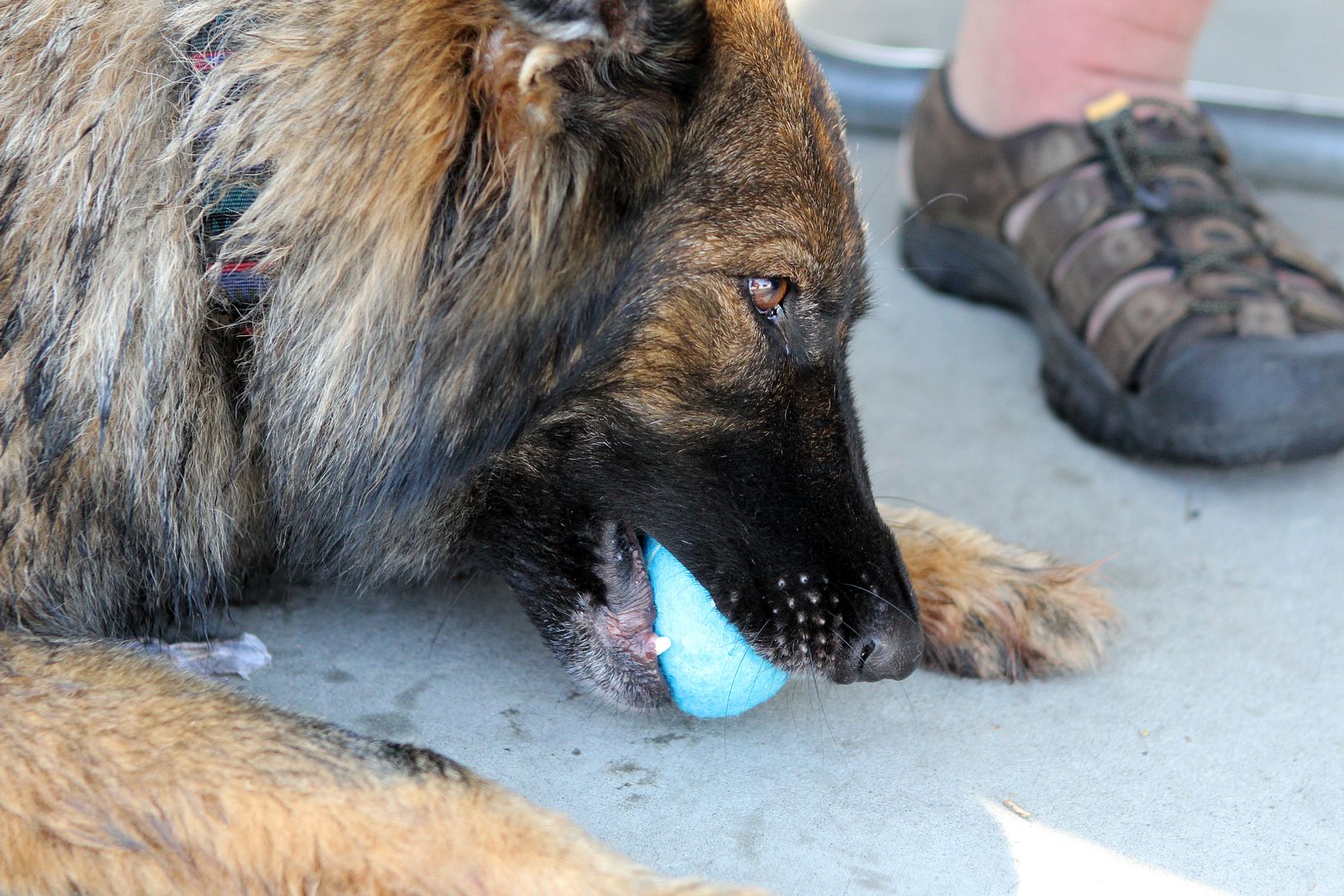 More pics to follow....