It's like graduation-- all this time (I got him in January) I wondered and worried about how he'd behave on a camping trip. Turned out awesome, even got compliments. And first time camping with a border collie looking dog, and heard lots of whispered 'that's a border collie, those are smart dogs, always on the go'. Makes me wonder what folks used to say out of earshot when I camped with an awesome working-line (likely, was rescue) blanket backed gsd?
Anyway, anyone who wants to play 'Who's my Daddy', go right ahead. He's a street dog from the Dominican Republic; could be anything and everything, plus the typical genetic drift of a closed population of free ranging dogs.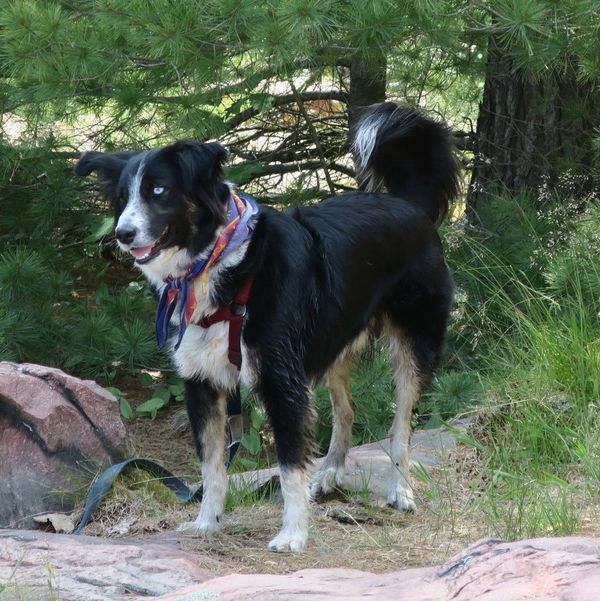 And last but not least, because a tired dog is good/or at least flat, dog.