Discussion Starter
·
#1
·
This boy was e-mailed to me to post here in hopes of finding him a home or rescue. He does not have a name, so I'm referring to him as "NO NAME" - his photo looks like he's wearing Tag #411.

NO NAME is at the Cuyahoga County Pound in Valley View, OH near Cleveland. He is not on the pound's website, or on Petfinder. NO NAME about 4 years old, and is heartworm positive. The pound personnel say he is laid back and mellow and that you couldn't ask for a nicer boy. They say he gets along fine with other dogs. Greg, the man at the pound who works with rescues and the rest of the staff say NO NAME has become a favorite and they are trying their best to find him a place to go.

The original e-mail was from a member of Echo, and they are currently full. NO NAME really needs a rescue or even an adoptive home to take him in and get the heartworm treatment he needs.

I have no further information about who I'm calling "NO NAME". If you'd like more information about him, or if you can offer him a home or rescue, please contact Greg at the number given below.
<span style="color: #FF0000">Mr. NO NAME </span>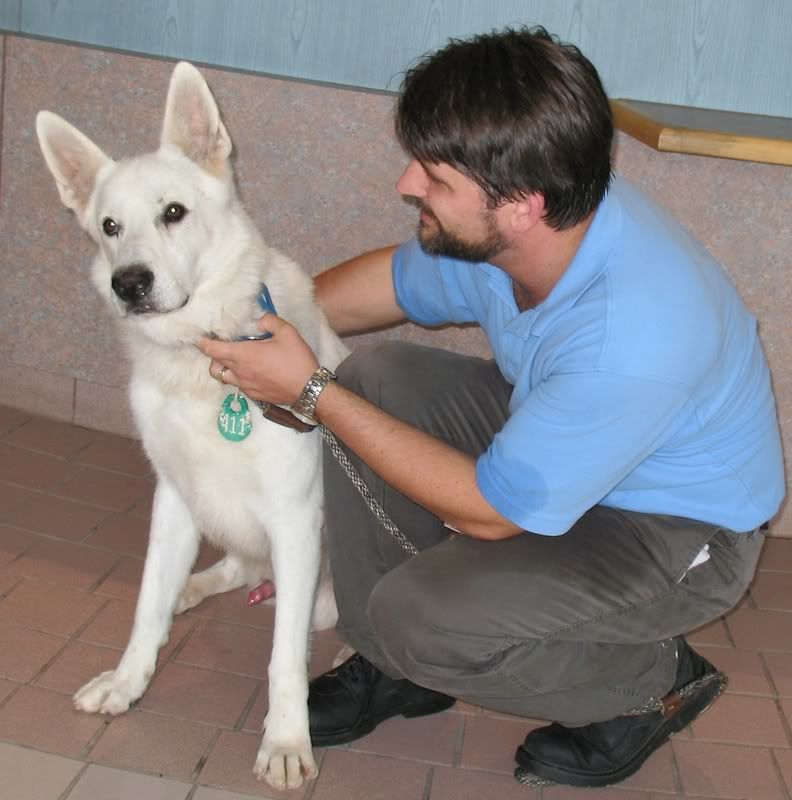 http://west.petfinder.com/shelters/OH472.html
Cuyahoga County Animal Shelter
9500 Sweet Valley Drive
Valley View, OH 44125
Phone: 216-525-4827
Email:
[email protected]
HOURS: OPEN TUES-SAT: 11 AM TO 5:30 PM. CLOSED SUNDAYS AND MONDAYS.
The fee to adopt a dog is $56.00 and includes a license, vaccinations, and spay/neuter. Each adopted dog (over 4-5 months of age) is spayed/neutered before leaving the shelter. Pups adopted at less than 4-5 months of age must be returned for spay/neuter at the appropriate time. An extra $30.00 deposit is required when adopting a puppy and is refundable after the dog has been spayed or neutered.
WE CANNOT HOLD DOGS FOR ANYONE. ALL DOGS ARE ADOPTED ON A FIRST COME/FIRST SERVE BASIS TO QUALIFIED HOMES.