Discussion Starter
·
#1
·
Lord help her, where are these dogs coming from?
ACO caught this one after repeated calls and a long time spent trying. She walked up to a woman leaving a beauty shop, the woman easily caught her by the collar and here she is. The shelter is super-crowded. Ted won't keep her around long, dogs that look like this make him nervous.
This is a young adult with clean white teeth. I think she is a solid black but as you can see it is hard to tell. She is sweet and affectionate. She is itchy and jumps as though being bitten as you watch. Darn, darn, darn. She is miserable.
Bladen Animal Shelter is a gassing facility located in Southeastern, NC - halfway between Fayetteville and Wilmington. The shelter number is 910-862-6918. Note that they are only open 8:30-11 M-F although they will arrange to meet you there at other times if you call during their office hours to discuss. They cannot return long distance calls. Volunteer help is readily available and a local vet will treat and board.
Now for the pictures. Prepare yourselves:
[/img]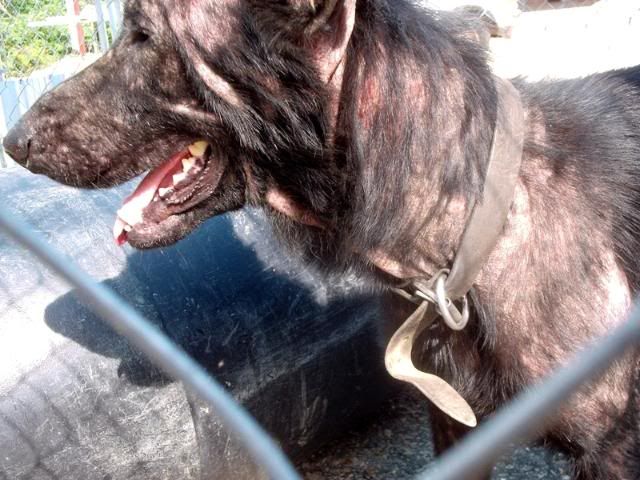 Please consider her. She needs you.
-Krista
Bladen Animal Shelter Petfinder page