Discussion Starter
·
#1
·
Sasha, my rottie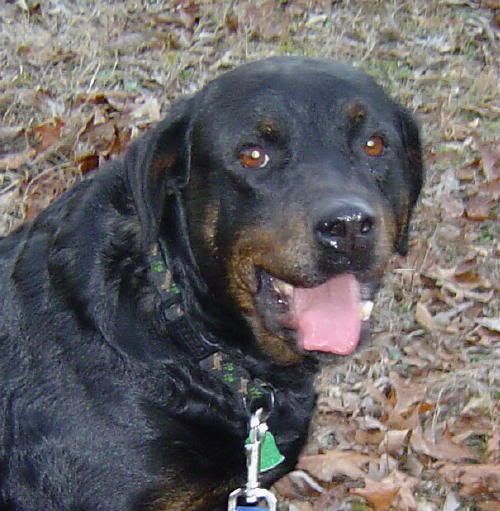 I brought her home December 2003 from the Chilton Co Humane Society. They were going to kill her as soon as her last puppy, Ty, died. The others had died from intestinal worms and he was very anemic and weak. I brought him home first and boarded Sasha while I tried to save her son. We lost Ty, but Sasha has been living with me since then.
Sasha was actually named in memory of a pregnant white gsd that lost her life at that shelter. I believe she was posted on this board. Rescue had been found for her, but due to a breakdown in communication on the shelter staffs part, the white gsd was euthanized (just before delivering pups) after the commitment from the rescue was made. It was especially heartbreaking.
My Sasha taught me so much... about the rottie breed, myself and my own dogs. She was my first foster. Bringing her into my life was a milestone that catapulted me in rescue and specifically, fostering dogs.
Sasha was officiallly diagnosed today with osteosarcoma by x-ray. I had suspected if for several weeks now when she started with a limp in her forelimb. I have babied her along with Rimadyl until it became apparant her quality of life had declined significantly. We don't know her age, but was probably over 12.