Discussion Starter
•
#1
•
Well, ok, so he turned 2 on June 15th. But we've been busy! Just got back from a backpacking trip and he carried 10% of his body weight in his pack--his food and supplies, heh. That dog eats 4 cups of Orijen a day and he's STILL skinny. In fact, on this backpack, when he got wet, I could easily see his ribs, even through his fur. He's not a scarfer, so what do you do. It's almost 7 miles in, we spent two nights there and were surprised at how busy it was. Too many people for me!
This trip had to cross a very fast glacier-melt stream 4 times. He's never done that before (just swam in ponds and lakes and big rivers on the edge) and hasn't been out on a trip since last fall, so I was a bit anxious. The first one is a log crossing and he just jumped right on, pack and all.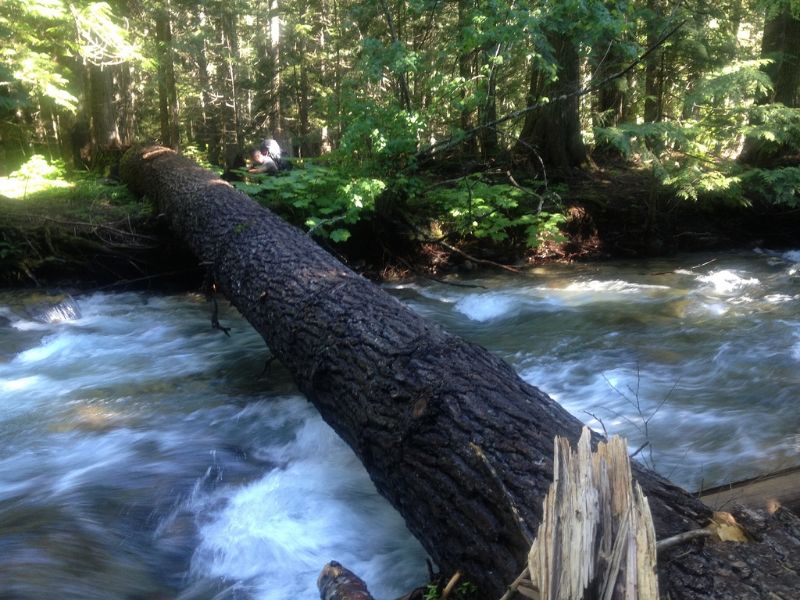 Here he is by an old Doug Fir: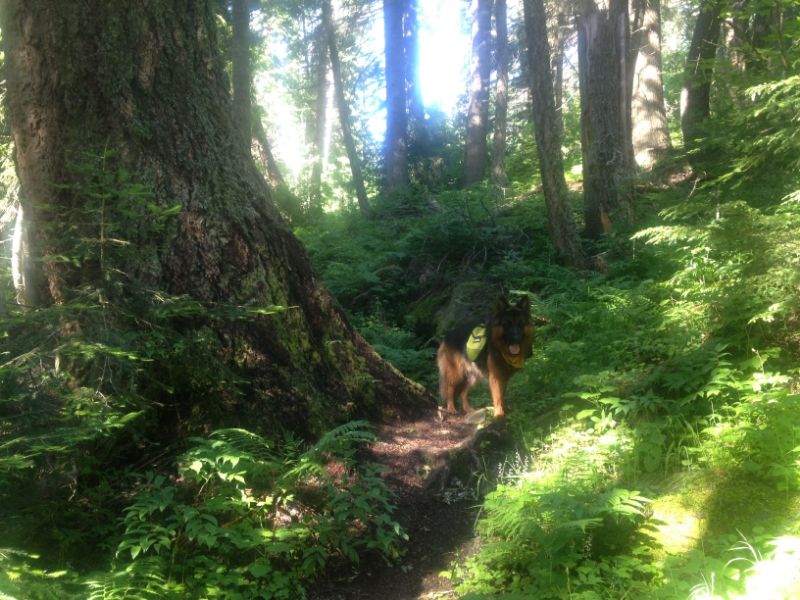 He did so great on the trail. It was very hot and humid, especially for him, since Spokane in general isn't humid.
Here he is at the lake:
And my fave, on the way back home: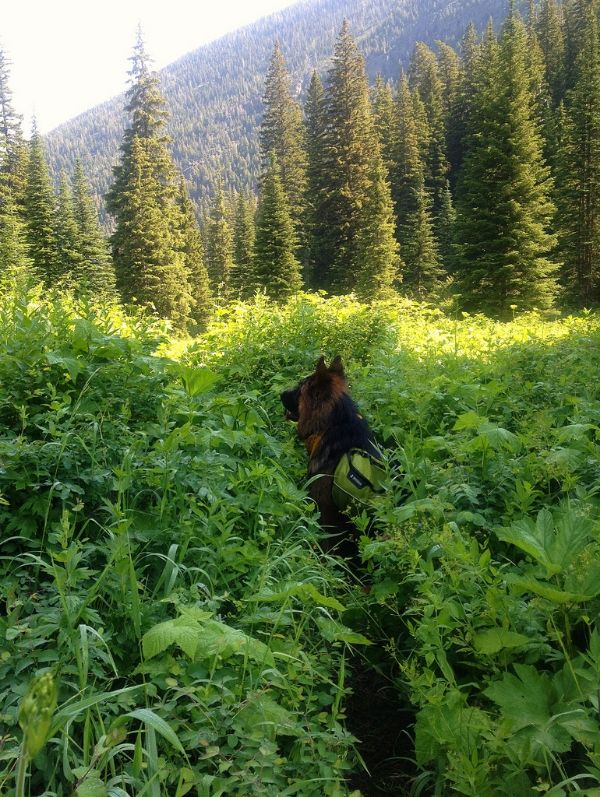 When we got back Tues night, we grabbed the kids Wednesday and headed over that afternoon again for the 4th of July. Picked up a couple extra teens and he was in heaven!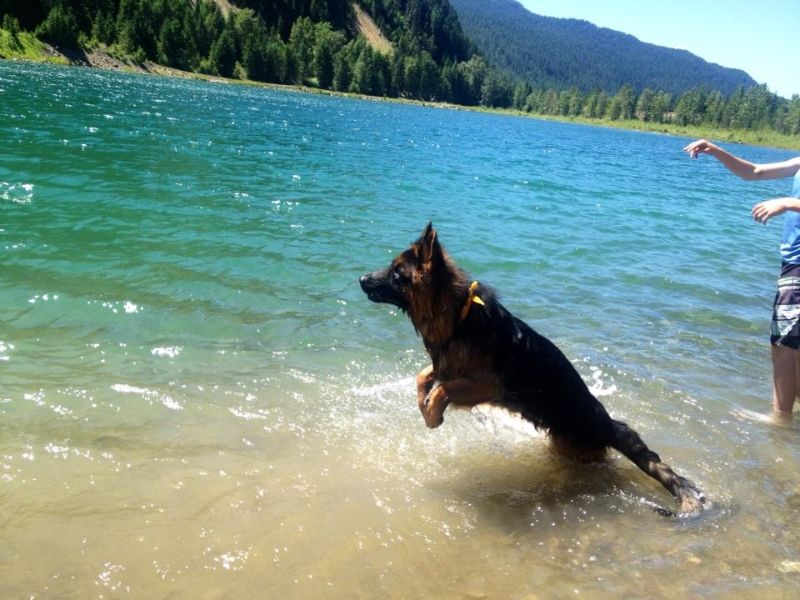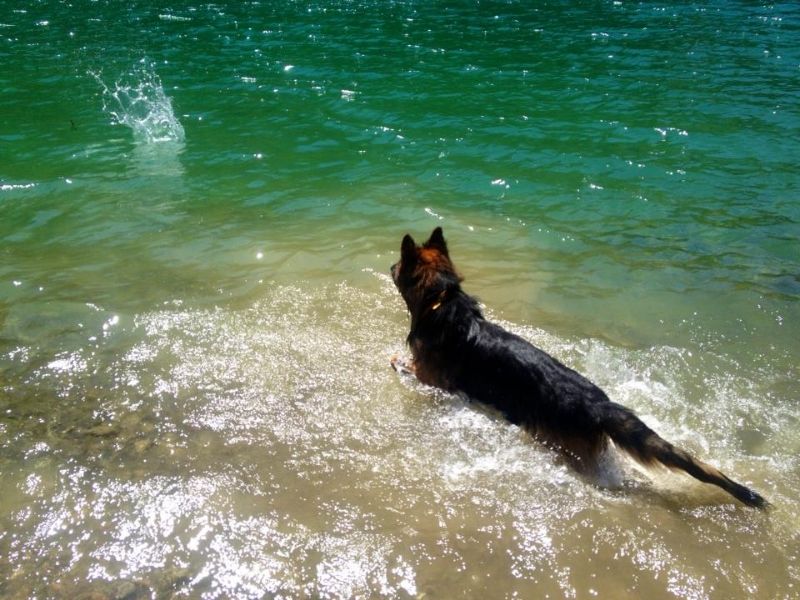 And my favorite: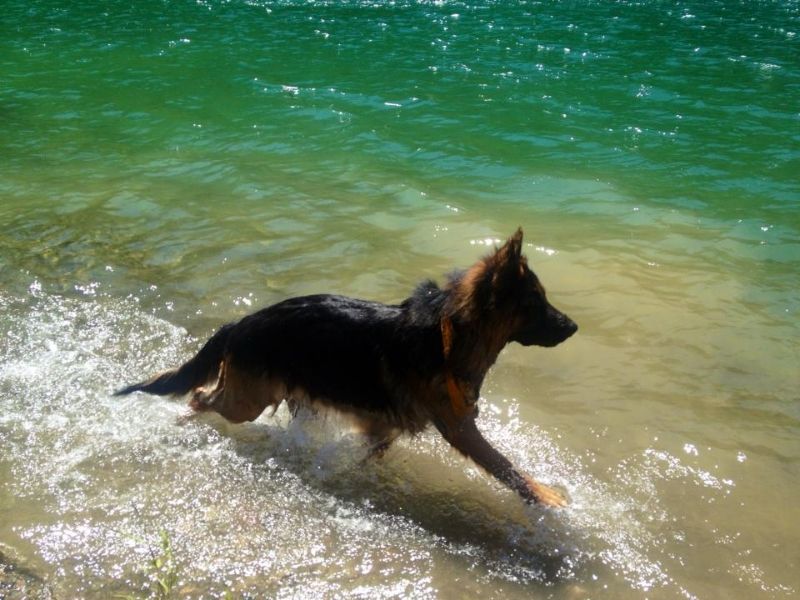 This is him and some of the kids, right smack where he loves to be, in the middle of it all: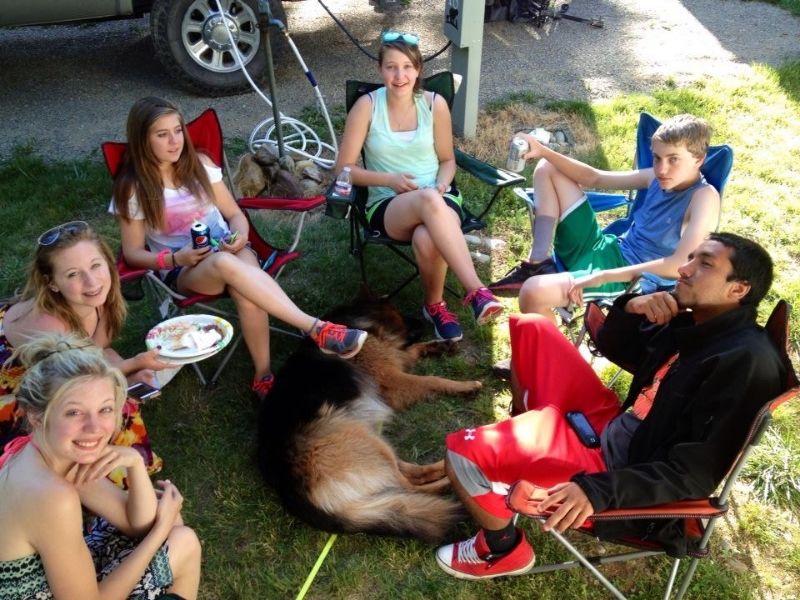 All in all, he's doing fabulously. Took him into town in Montana for the parade, took him with us to do fireworks, he was awesome. Got a little chest-thumpy when a big mastiff walked by on the street (two barks) but no reaction to any of the other dogs, nor the little Malteses that got loose in the campground and came running over. :crazy:
So far, so good!