The thread "
Okay, so when exactly does a puppy "calm" down?"

made me want to go and watch Gala's puppy videos. Even though at 4 she is still as crazy, even now when she is ready to have her sencond litter.
This is the first video I ever saw of her, still at Angela's and made me want her!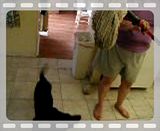 She was only 5 months old when she learned, all on her own, to get ice from the ice maker :crazy: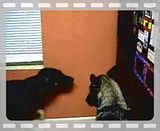 She LOVED to play this game and would play for hours non-stop if I let her...:help: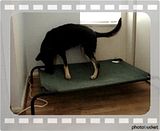 She would go MAD (this video actually doesn't really show how crazy she would get) with the water hose and still does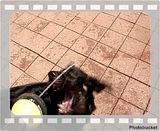 You couldn't mop, vacuum, nothing!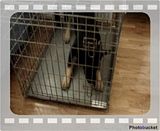 She was 24/7 non-stop but I have to admit, she has been the funnest dog I've ever had, I would not change her for the world!!!!