Discussion Starter
·
#1
·
Recent Rescue (English Mastiff)
Here's Ozzy, my new 5-year-old Mastiff I got a couple weeks ago.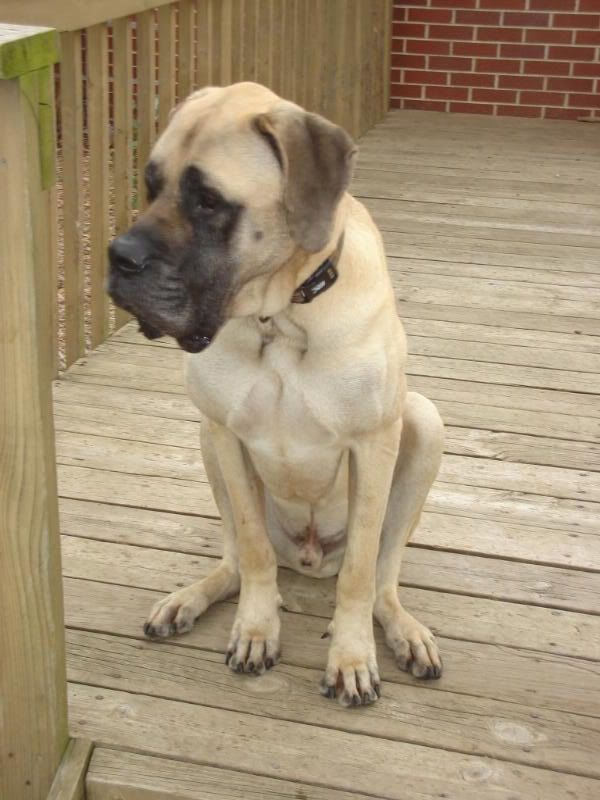 I got him from a shelter. His owner became terminally ill . A friend of hers took him in but she ended up allergic to him. So she VERY reluctantly gave him up to the shelter. He was there for about 2 months
He's a great dog - loves to visit with people, kids and other dogs....doesn't bark much at all. He's great in the truck. Was great for his bath. I love em!!!
He does have some health issues; Hip dysplasia, surgery on one knee and some sort of colon issue. I got him on Hill's ID for now and he has a pretty good stool. At the shelter is was pretty much pudding all the time. The shelter manager said a lot of people looked at him but figures the heath problems scared them away. Their loss - Ozzy's an awesome dog!!