Discussion Starter
•
#1
•
I got really frustrated the other day. Lara was overtired and we had a horrible walk. Lunging at cars, barking at her friend she was walking with, pulling me to no tomorrow, nipping at my pant legs...I was ranting and ranting, I stuck her in her crate, and what did she do? Cry and whine to be let out to go play...at almost midnight.I was so mad and talking about how she's been horrible lately and just a big ball of fuzzy stress.
But then an hour later it dawned on me
When was the last time something of mine was destroyed?
Never...
Wait, but this puppy didn't let me pet her for 2 months without putting holes in my hand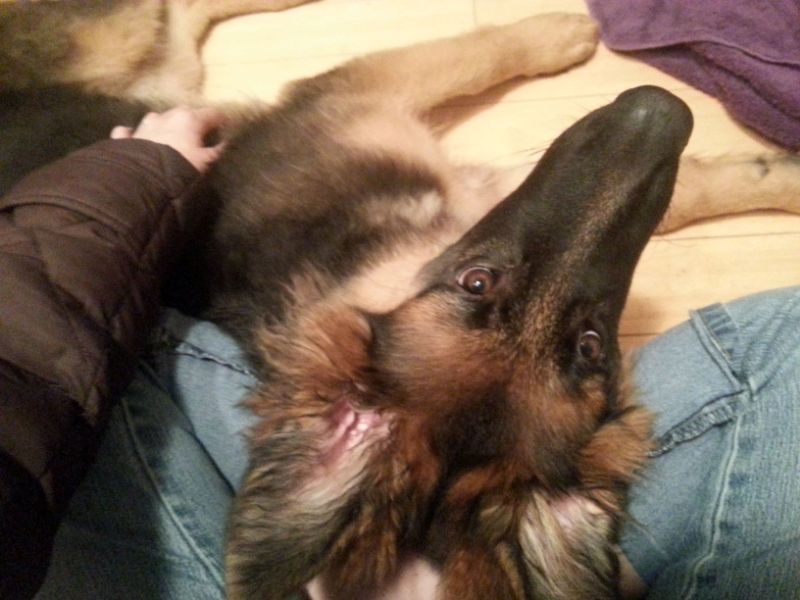 Somewhere down that road she grew to enjoy affection
And the rolling in the puddles, destroying my lovely, clean floors?
Oh wait, someone lets me towel her and do that blow drying thing now too without a fight.
But my face, oh god, how many times she tried to bite my nose...
I guess she even learned to like kisses..
I freaked out when I was in the bathroom putting on makeup the other day because it was eerily quiet.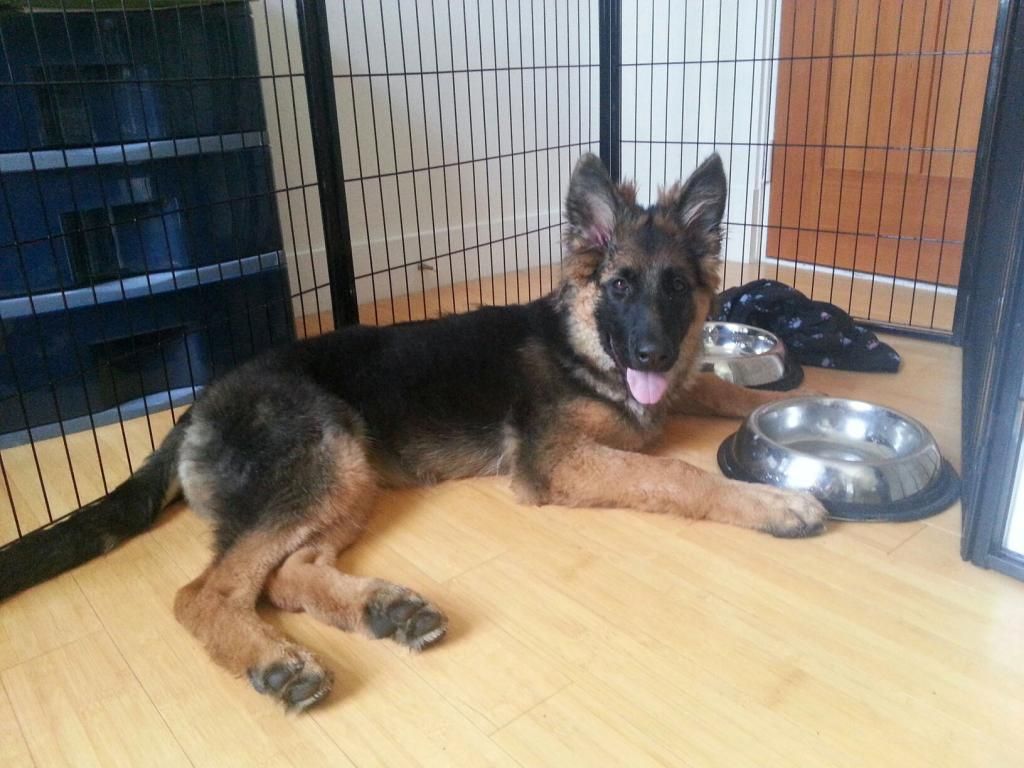 Hi mom, just taking a nap!
Over all these weeks I complained about how she barks at new dogs and pulls on the leash to terrorize squirrels, but I guess I somehow overlooked all the wonderful things emerging in her personality, the lack of accidents in the house, the fact that she never touches my possessions roughly with her teeth.. So, here's a thanks to my lovely GSD for showing me that she really cares about me and being such a great puppy, I'm sorry I get mad at you sometimes, but you really are a lovely girl who I would hate to not have in my life