Discussion Starter
·
#1
·
At the request of Lori and Susan - here is an update on Raphael, the white shepherd that Echo pulled from Whiteville in February.
He is still with me. He had to undergo Heartworm treatment and I still have to have him neutered. I've been taking it slow with him, because he is very timid. He is very bonded with me and does well with Daphne (from Murfreesboro). He is leery of new people and is still very cautious with men in the house. He used to growl and bark if startled or if he felt cornered. He is doing much better with that (thanks to lots of cheese). I've had a behaviorist come and evaluate him and have been working with him based on her recommendations. Mostly just slowly desensitizing him to people, making everything a positive experience and working on basic obedience for focus.
He loves car rides and walks, he walks great on a leash. He is unreactive to people and dogs when he sees them. If they approach him he hides behind me, but if they ignore him, he will sneak up and sniff. If you are sitting down and I'm near, he will sit for pets (which he loves). Just very easily startled and if you (well everyone but me) reaches over his head, he'll duck away.
When I first got him, he wouldn't eat, I had to coax him to eat. He would eat as if he might get punished. He would stretch out and try and sneak a few bites, but would startle away so quickly. Now he does the happy dance when I'm getting food and will eat kibble with no coaxing (I'm sure a lot of this is just feeling better with the HW being treated).
The other funny thing is I had some puppy fosters temporarily and Raphael was SO gentle and protective of the puppies. He was little Tobey's guardian. Tobey has Mega-E and Raphael watched him like a hawk and played SO nicely with him.
Also, Raphael is in the rescue video that Historian made. Lori, the shelter picture you sent is there, with a current picture.
He will be neutered in a week or so. He will always be shy I think, so he will need a special adopter who is willing to keep working withing him.
So here he is: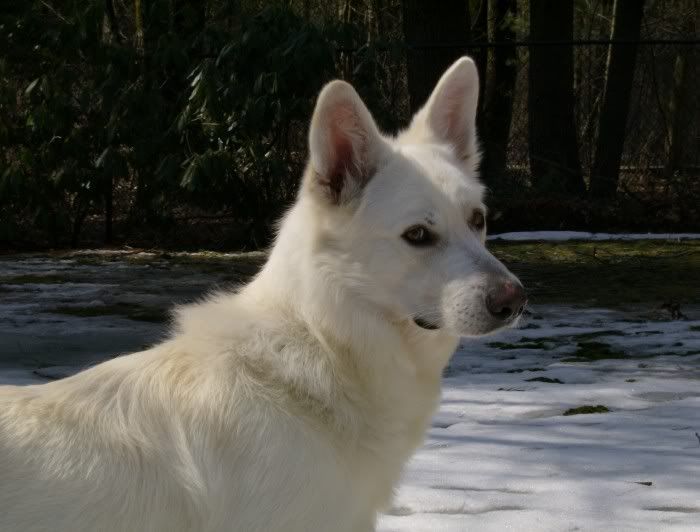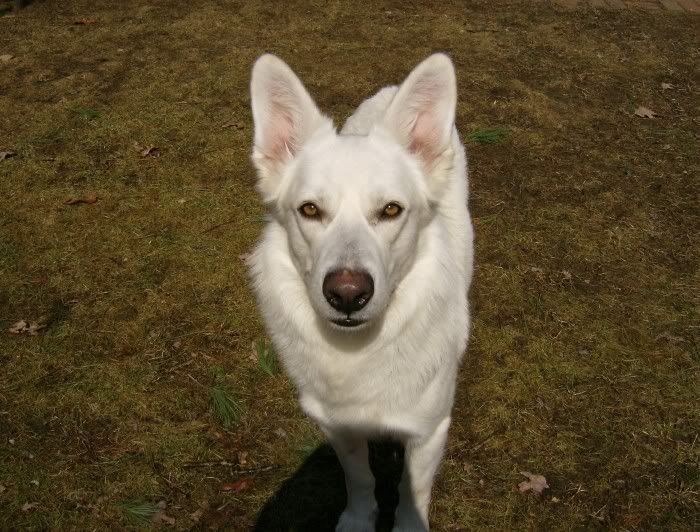 Raphael with his puppy Tobey: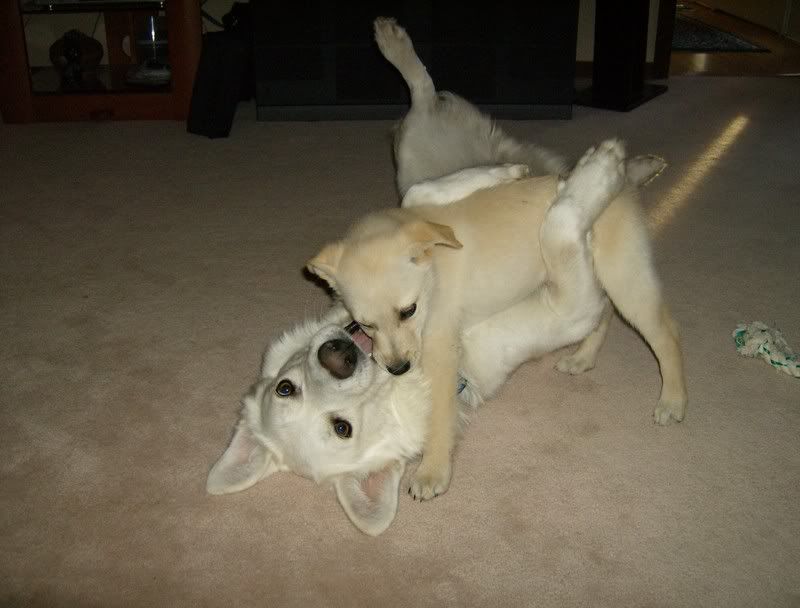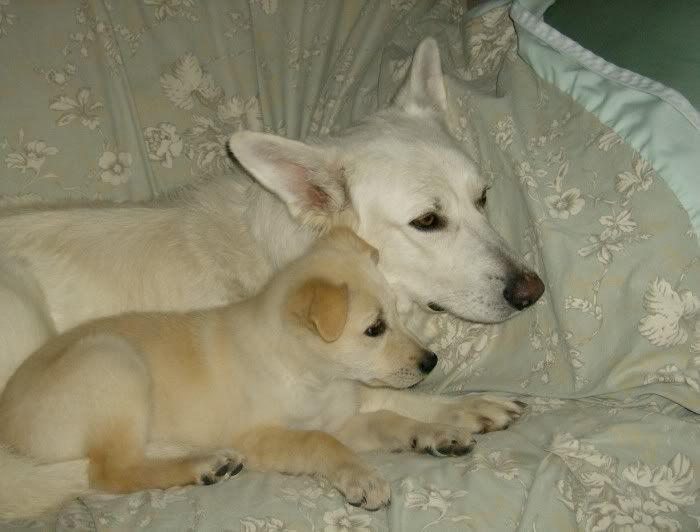 With Daphne and Samson (other puppy)