Last weekend my flyball club Marin Running Riot hosted a tournament at the Marin Humane Society to benefit their Behavior and Training Department. One of my teammates is the Director of the department and two other teammates work at MHS too, so the shelter allows us to practice on their agility field each week. We usually make a donation each year, but this year we decided to do a benefit tournament instead. There were tons of great raffle prizes donated, and it was really nice to host a tournament on our home field, where all our equipment is stored.
A good time was had by all, and in addition to running the tournament we raced four teams. On Saturday there were 39 races (5 heats each), and our club was in 24 of the races so we were VERY busy! On day two we were also in 24 races, but there were 51 races, with 4 heats per race, so it wasn't quite as crazy. All our dogs ran well, and in fact all four teams won their divisions both days! :groovy:
Here are some pictures I took Sunday morning:
The raffle booth with our sign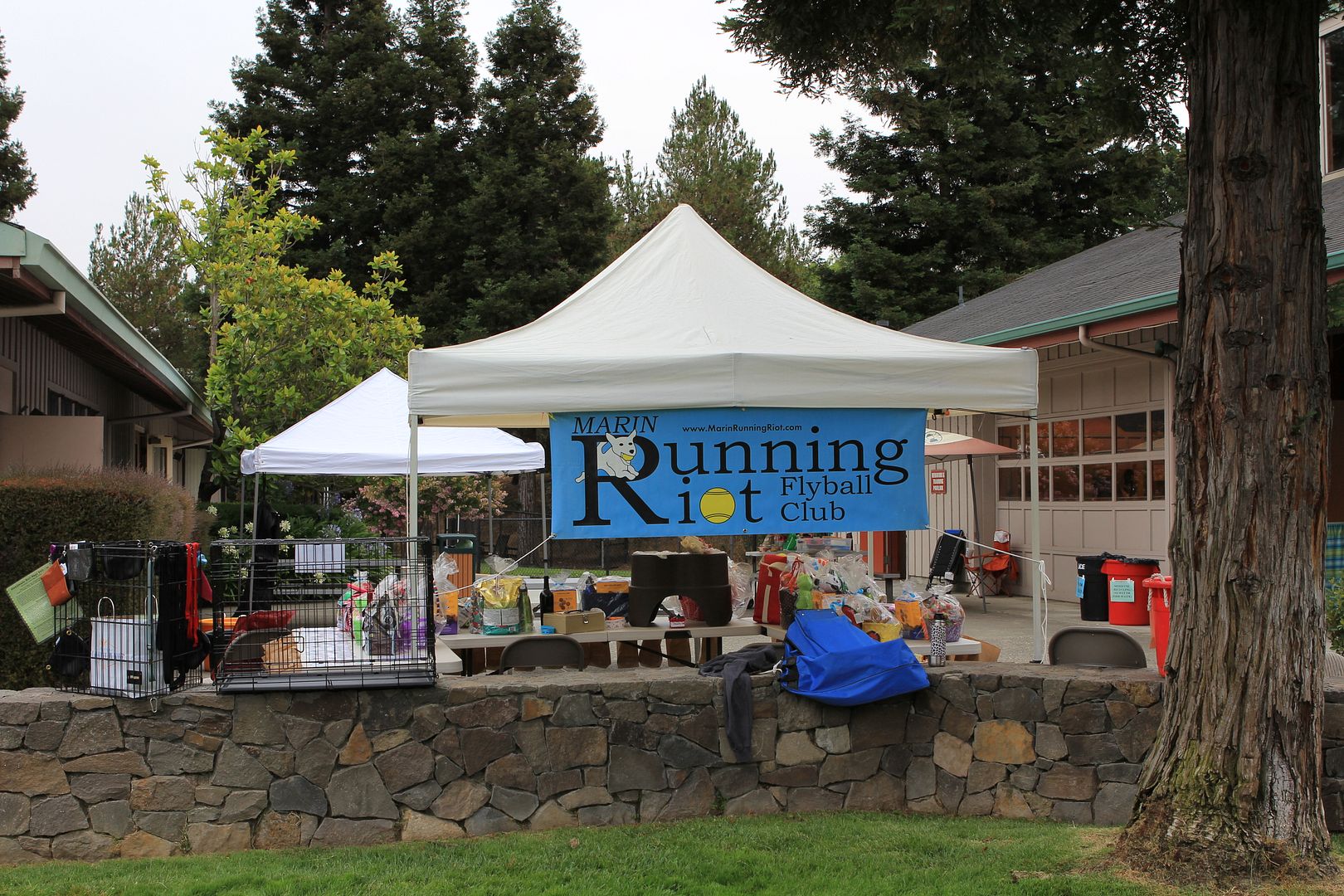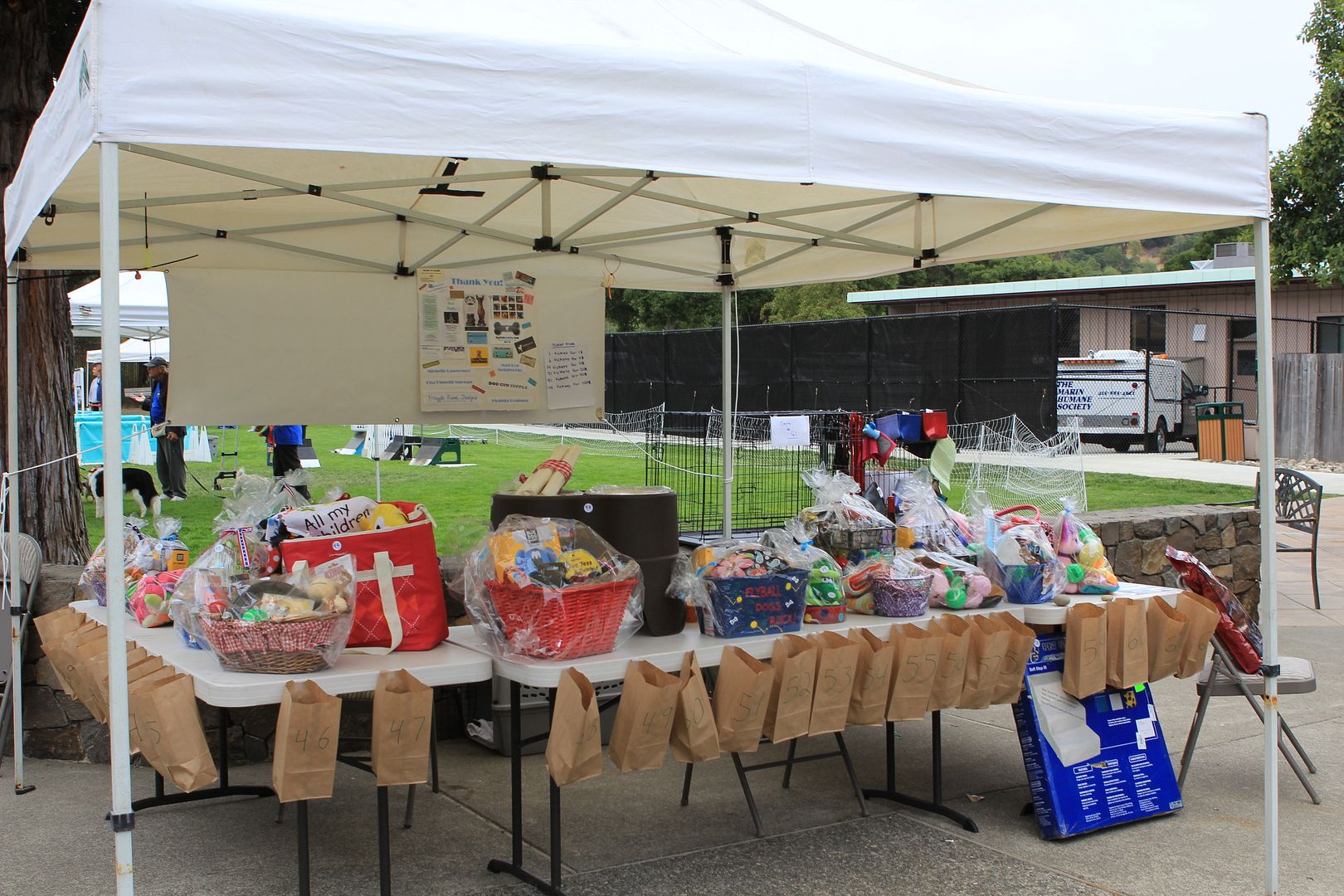 Judging table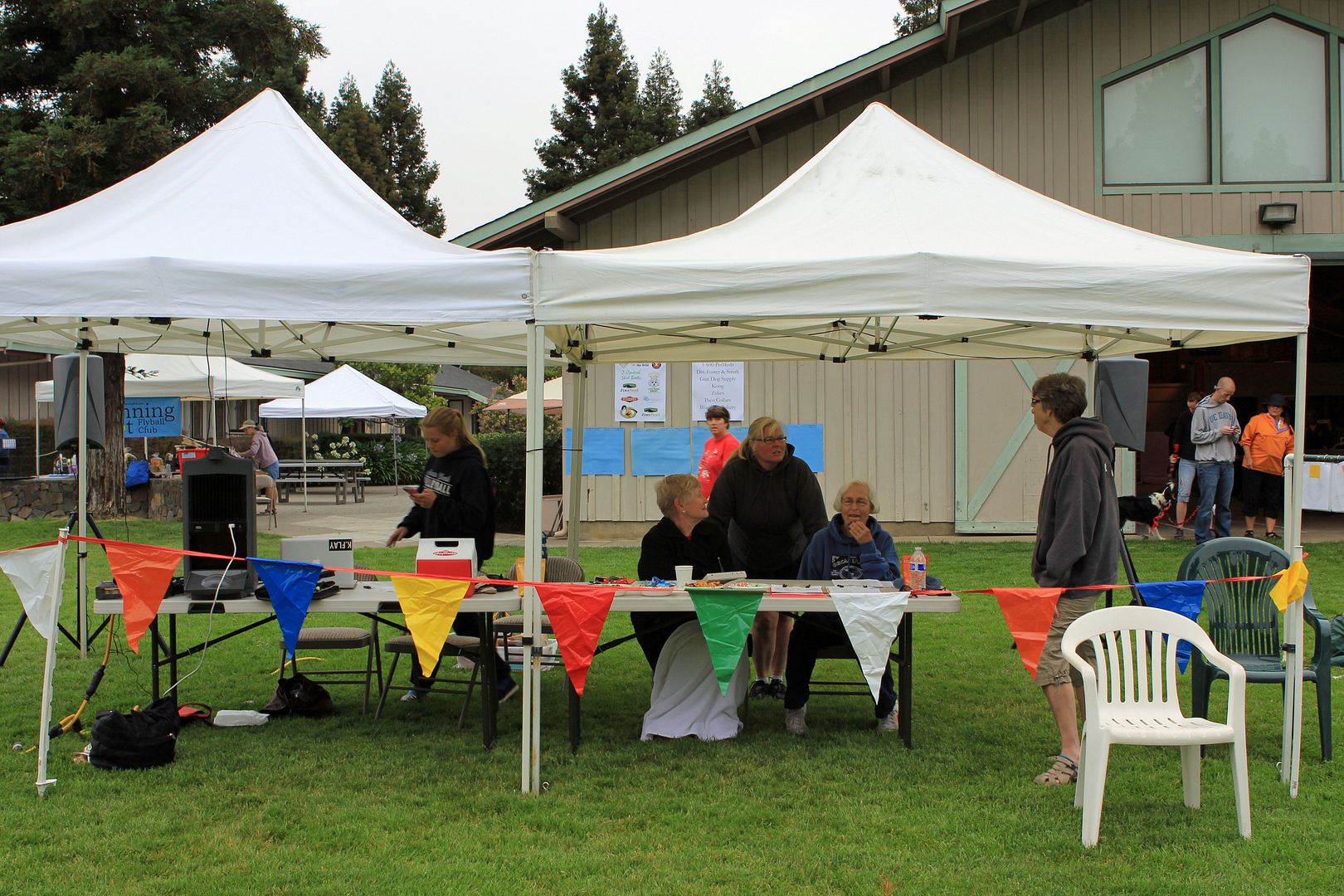 You can't tell in the picture, but in that building on the left at the back of the field there are chickens, and on the other side of the chain link fence directly behind the ring there's a goat. :wild: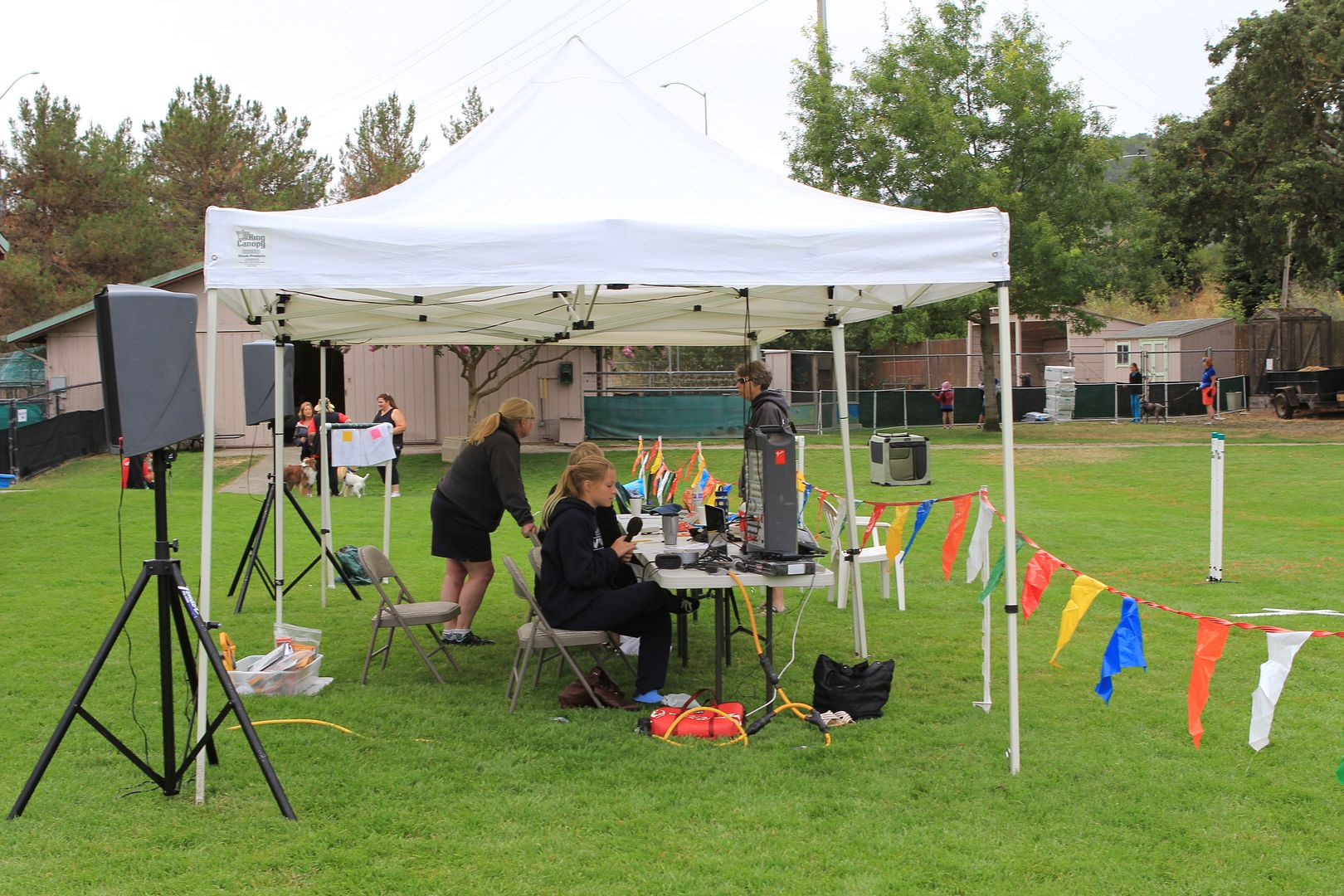 Crating area, inside the training pavilion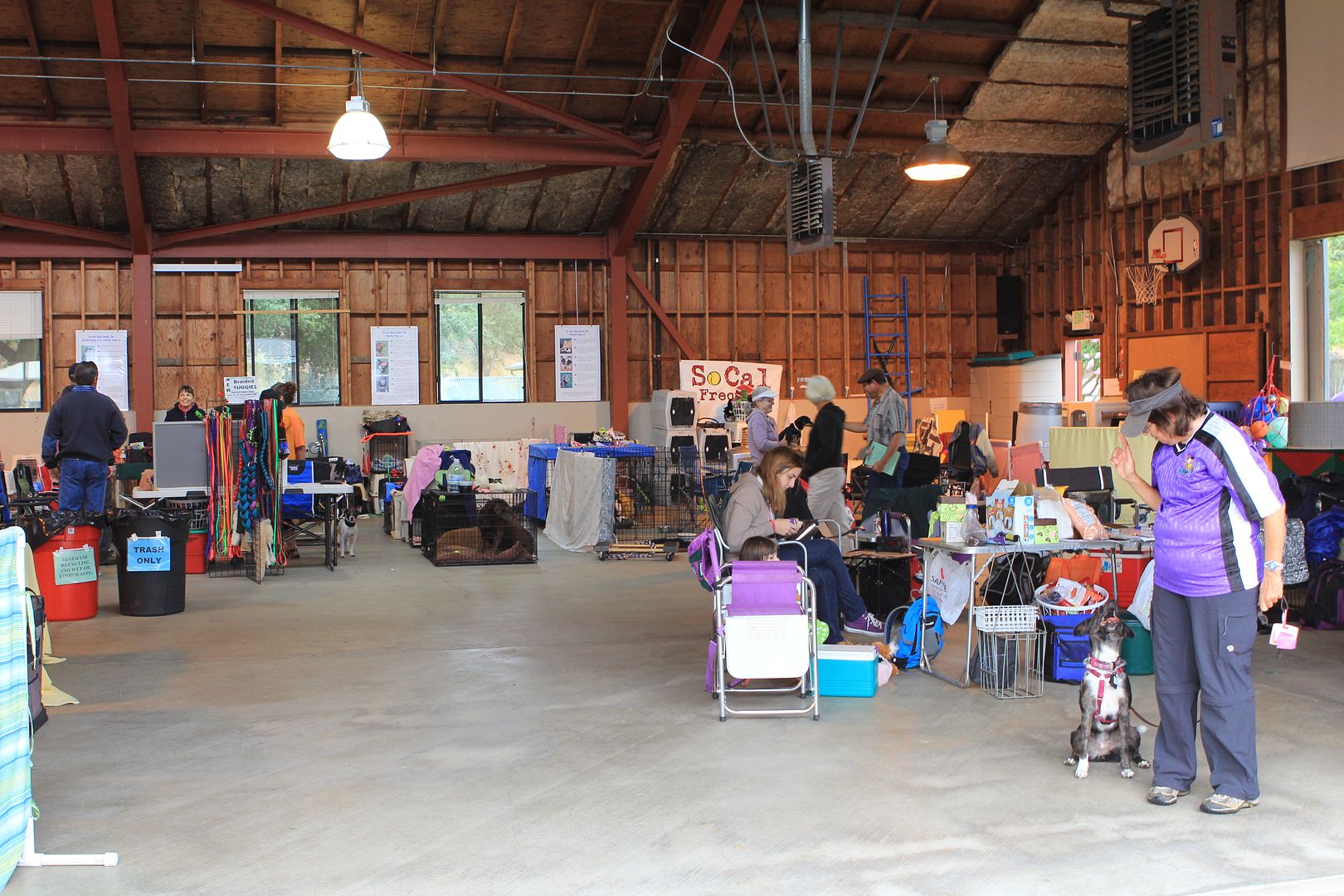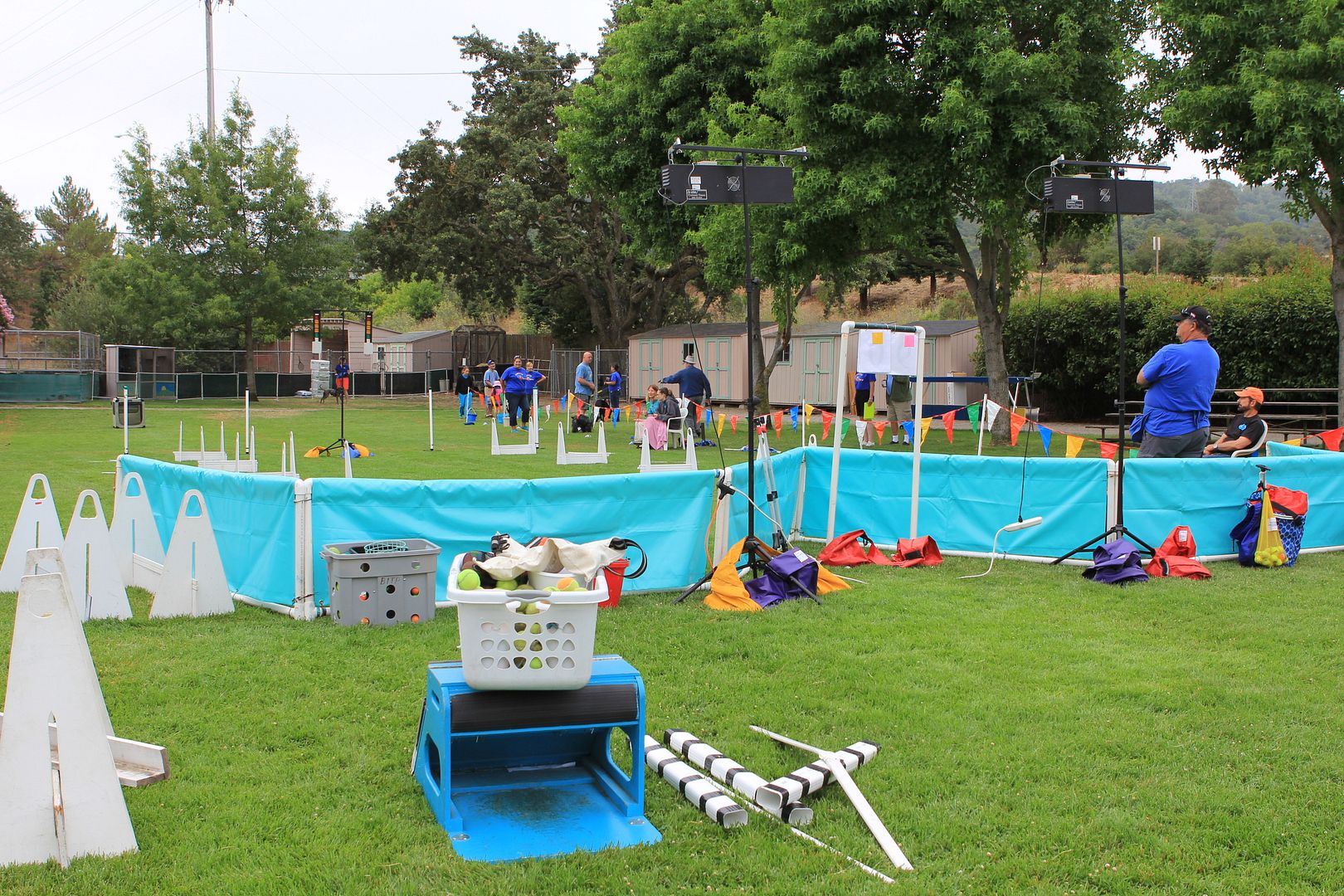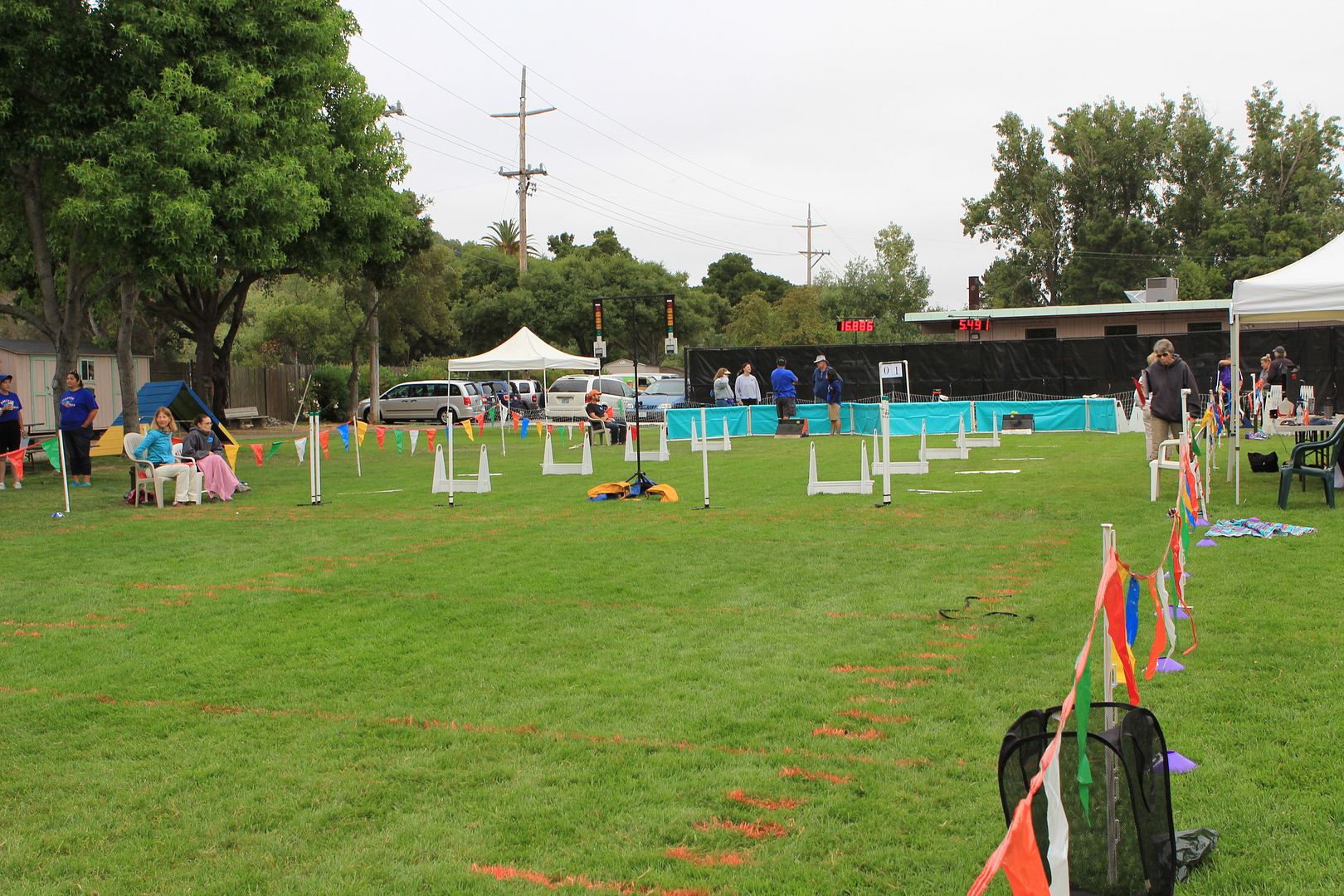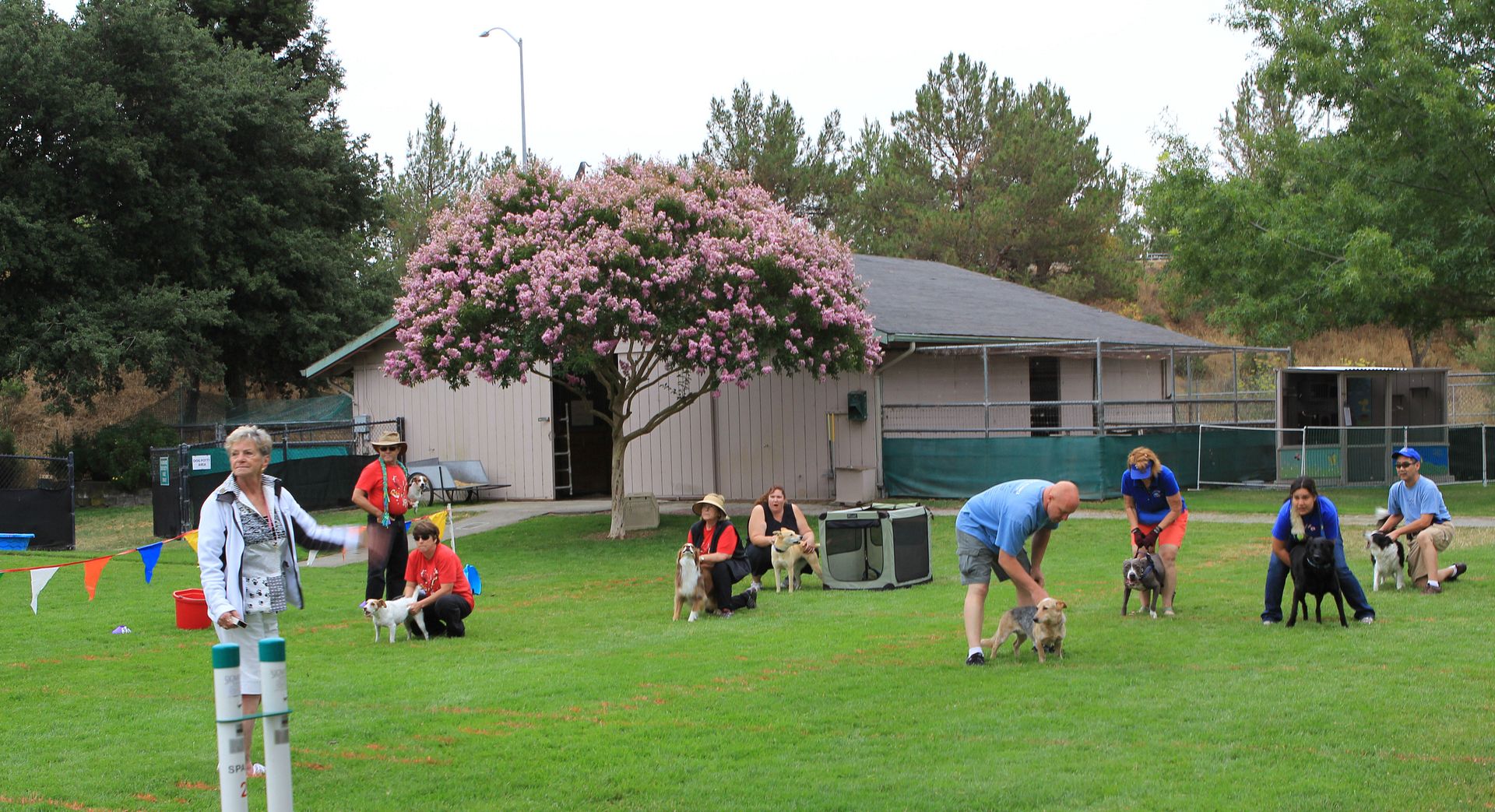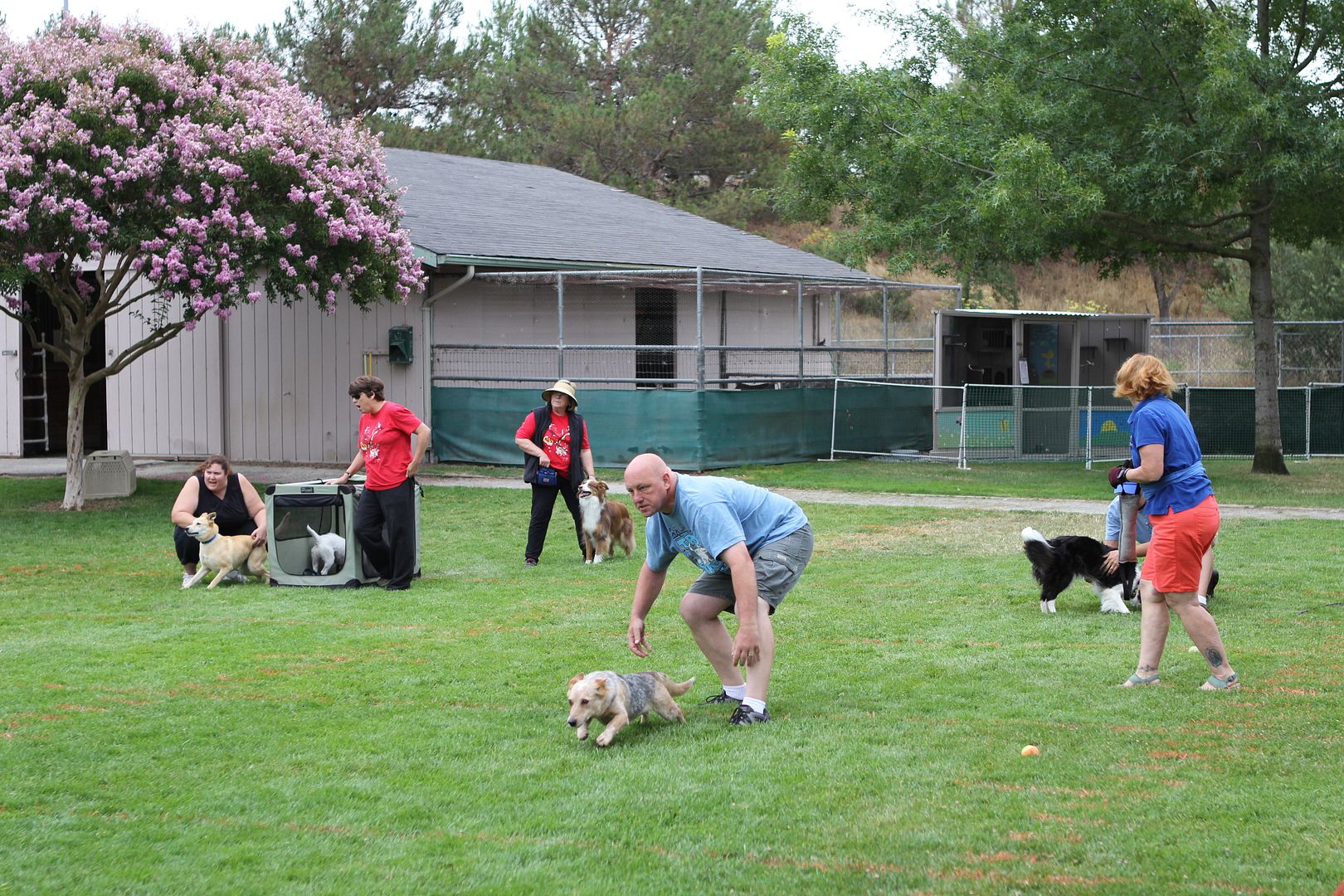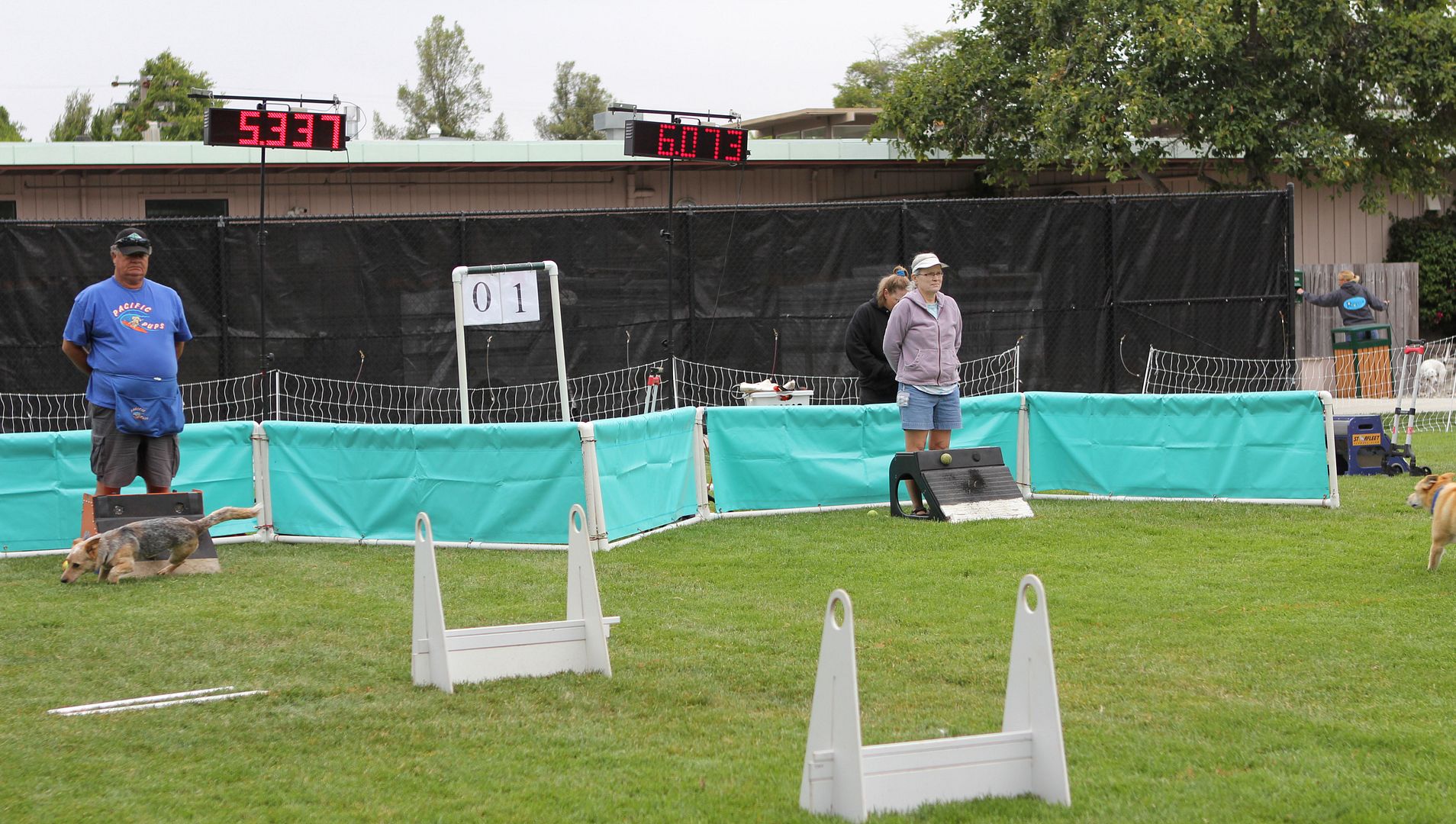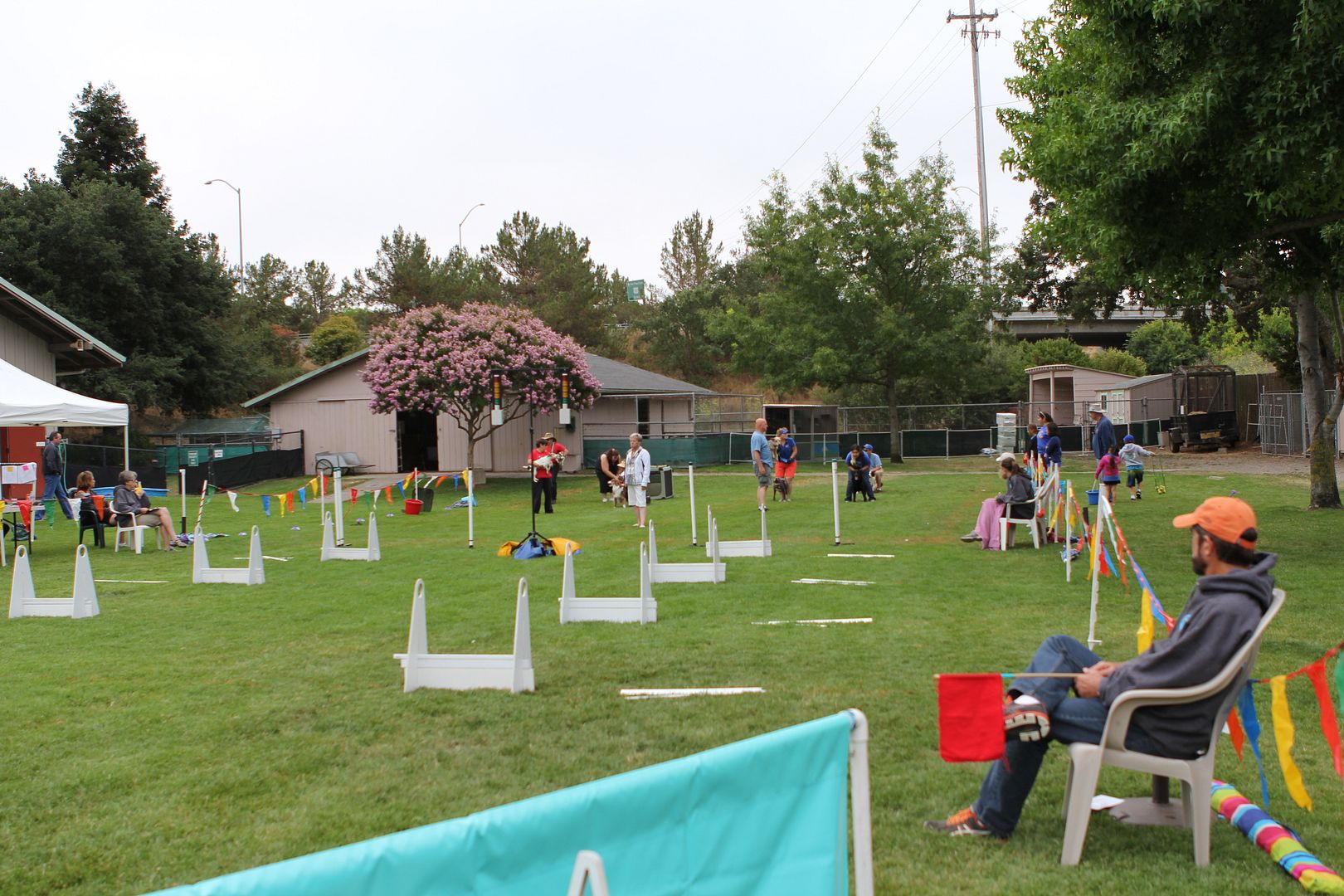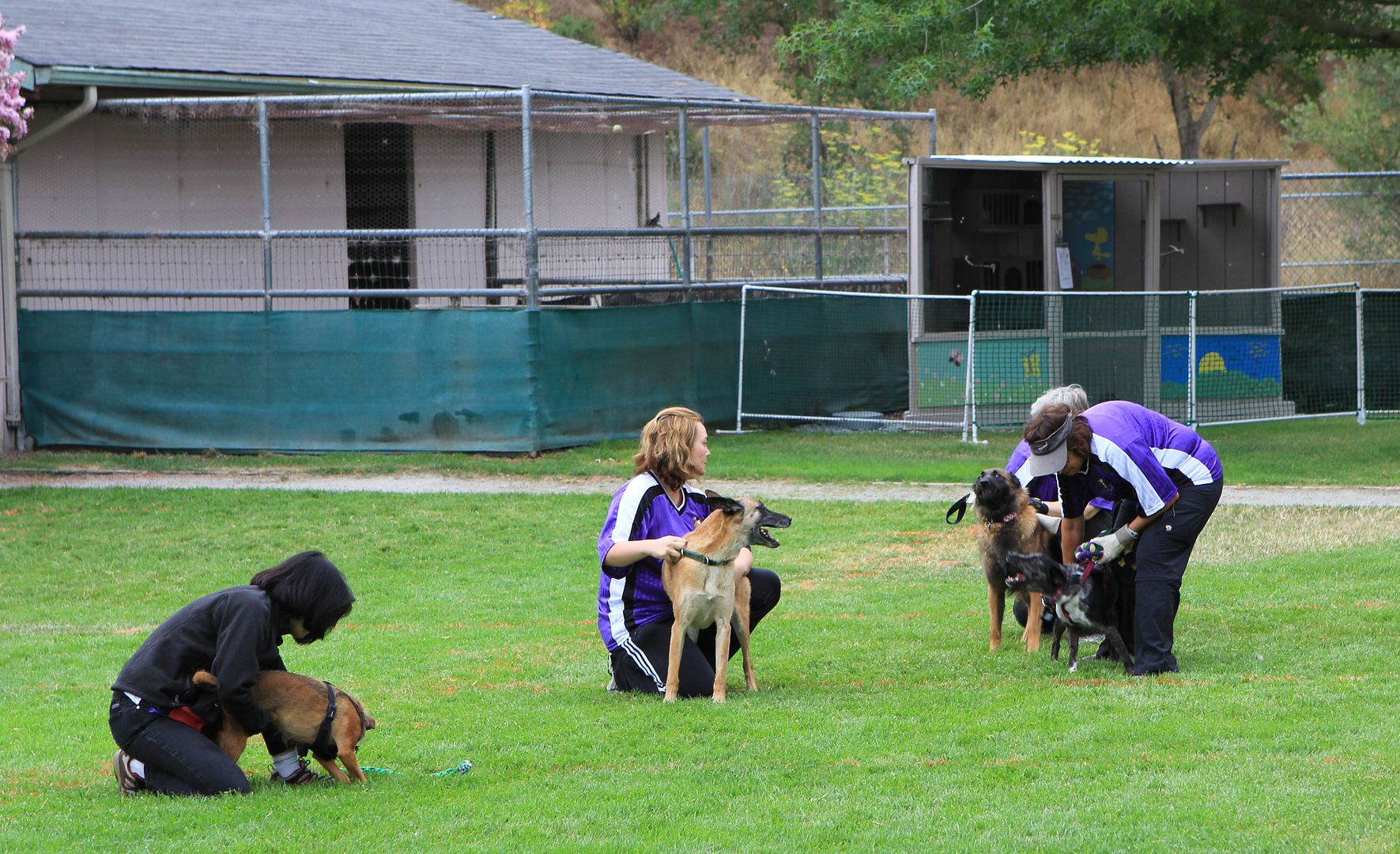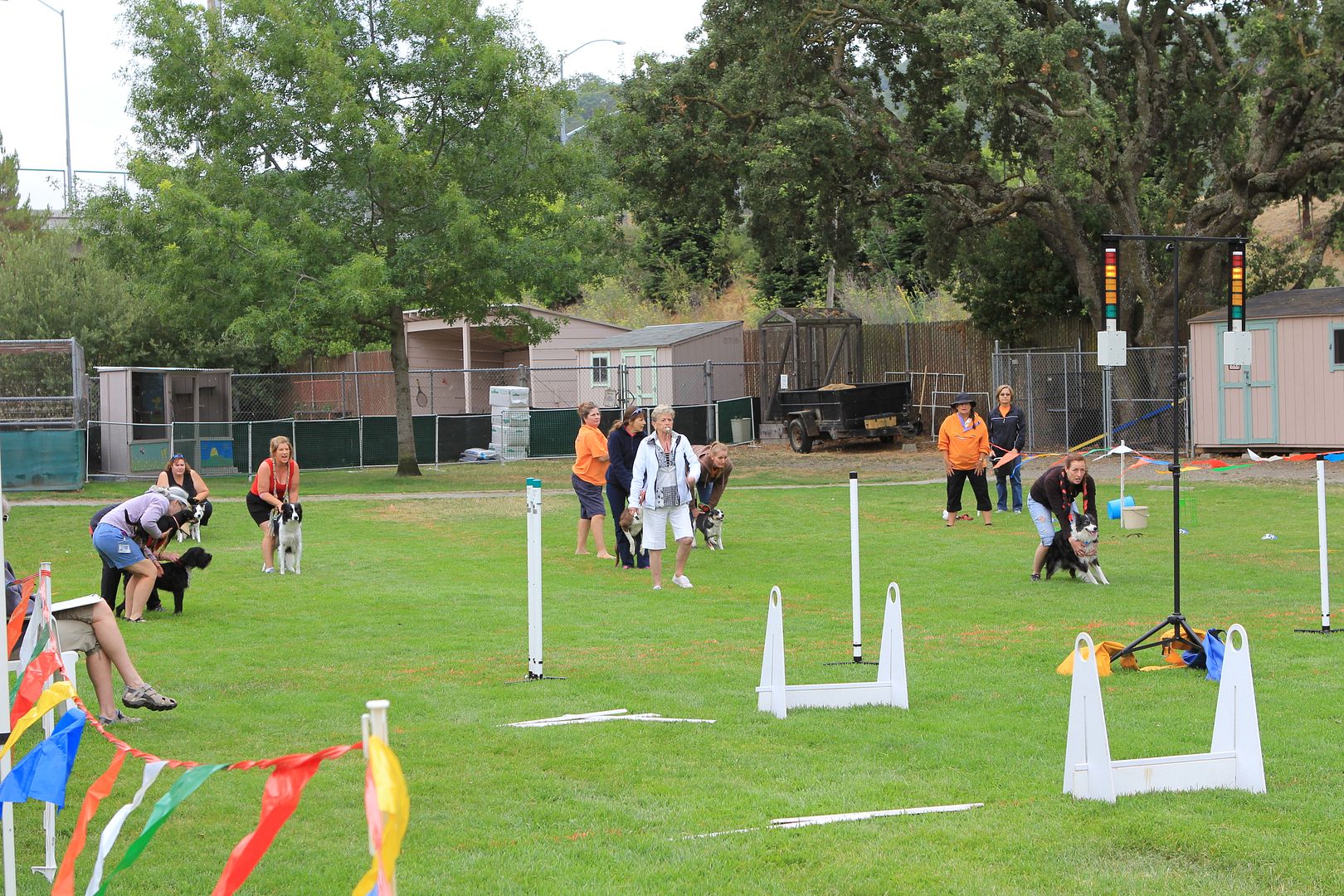 The judge, who we fly in from Canada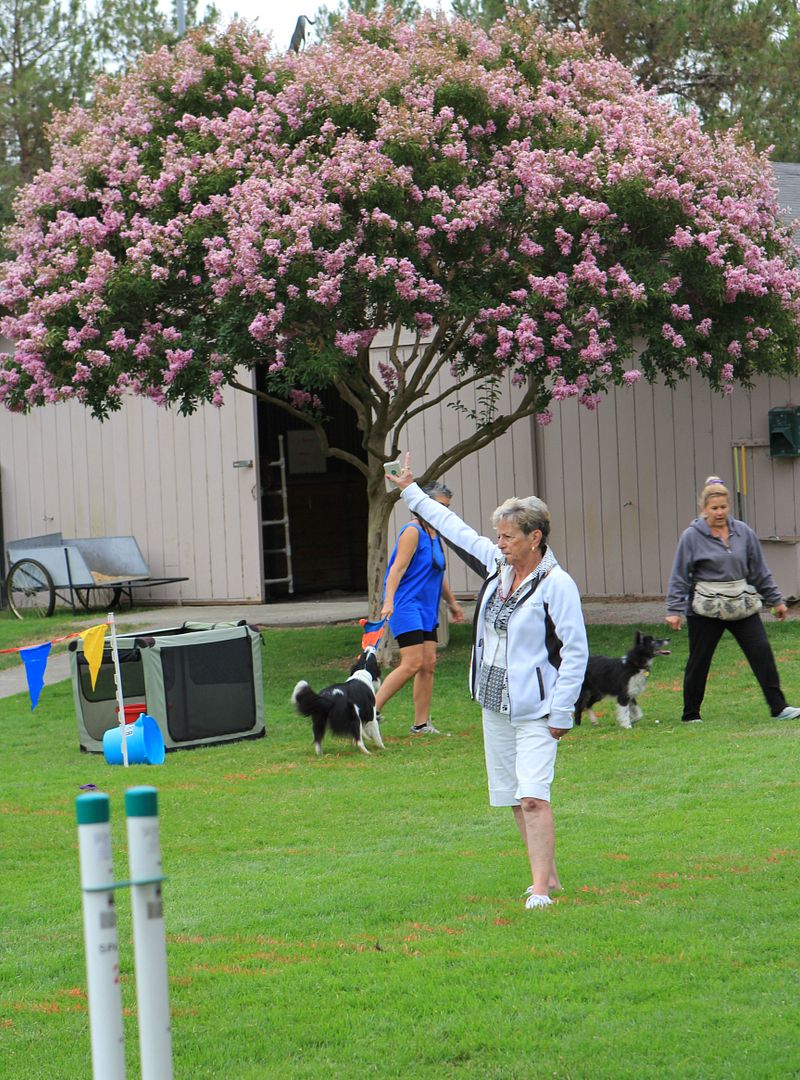 Junior ball shaggers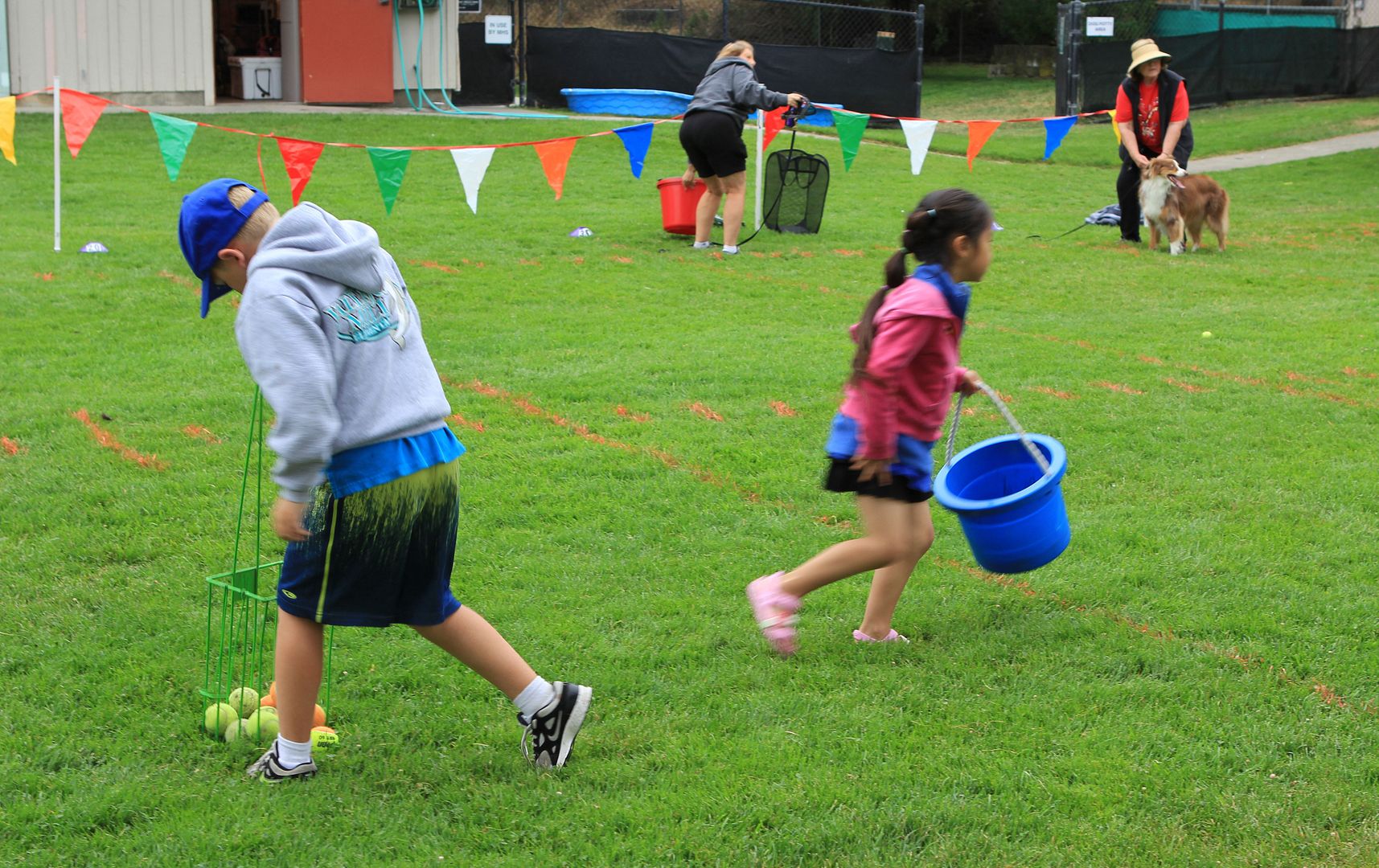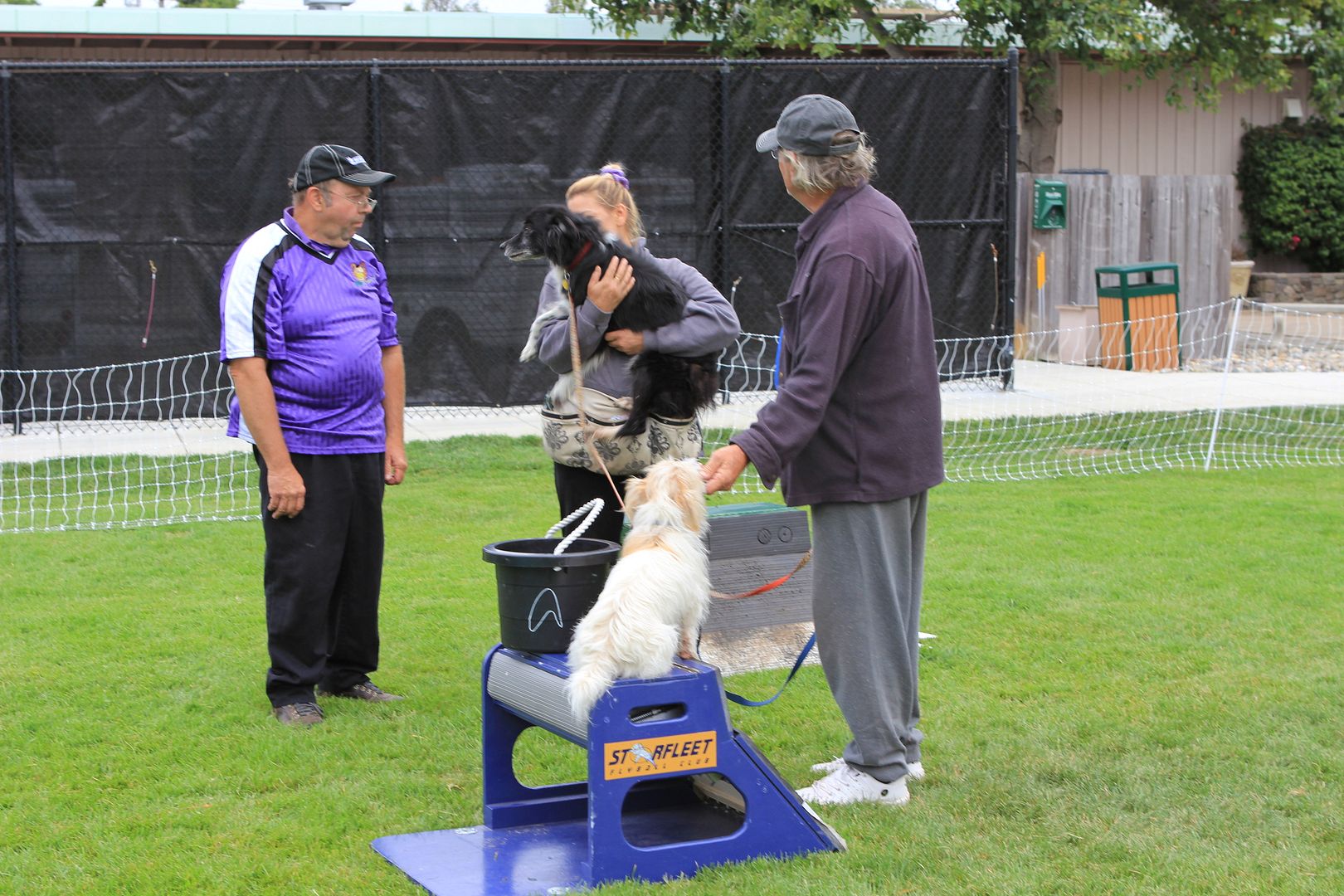 My teammate Michelle, with Jasmine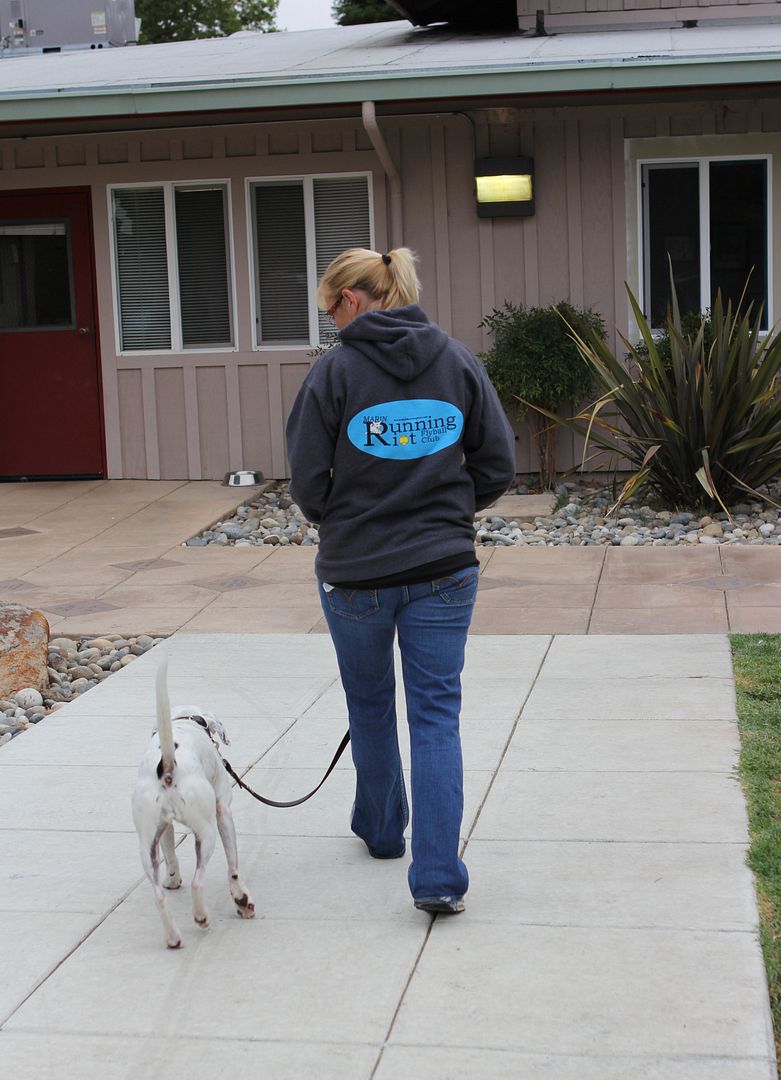 The only picture I have of Halo, who was posing by the box while Michelle was working on camera settings to take a group photo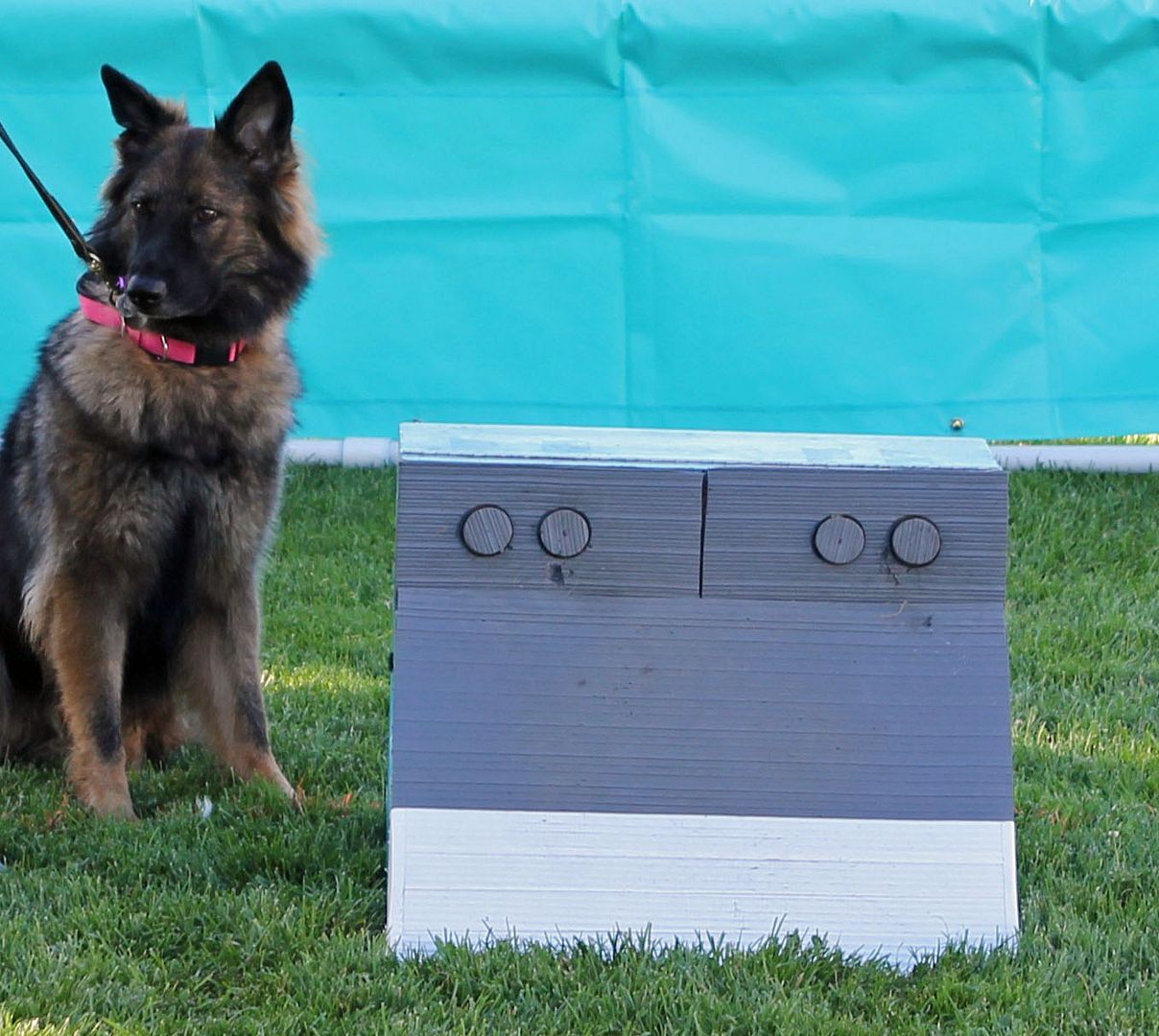 Last but not least: Marin Running Riot: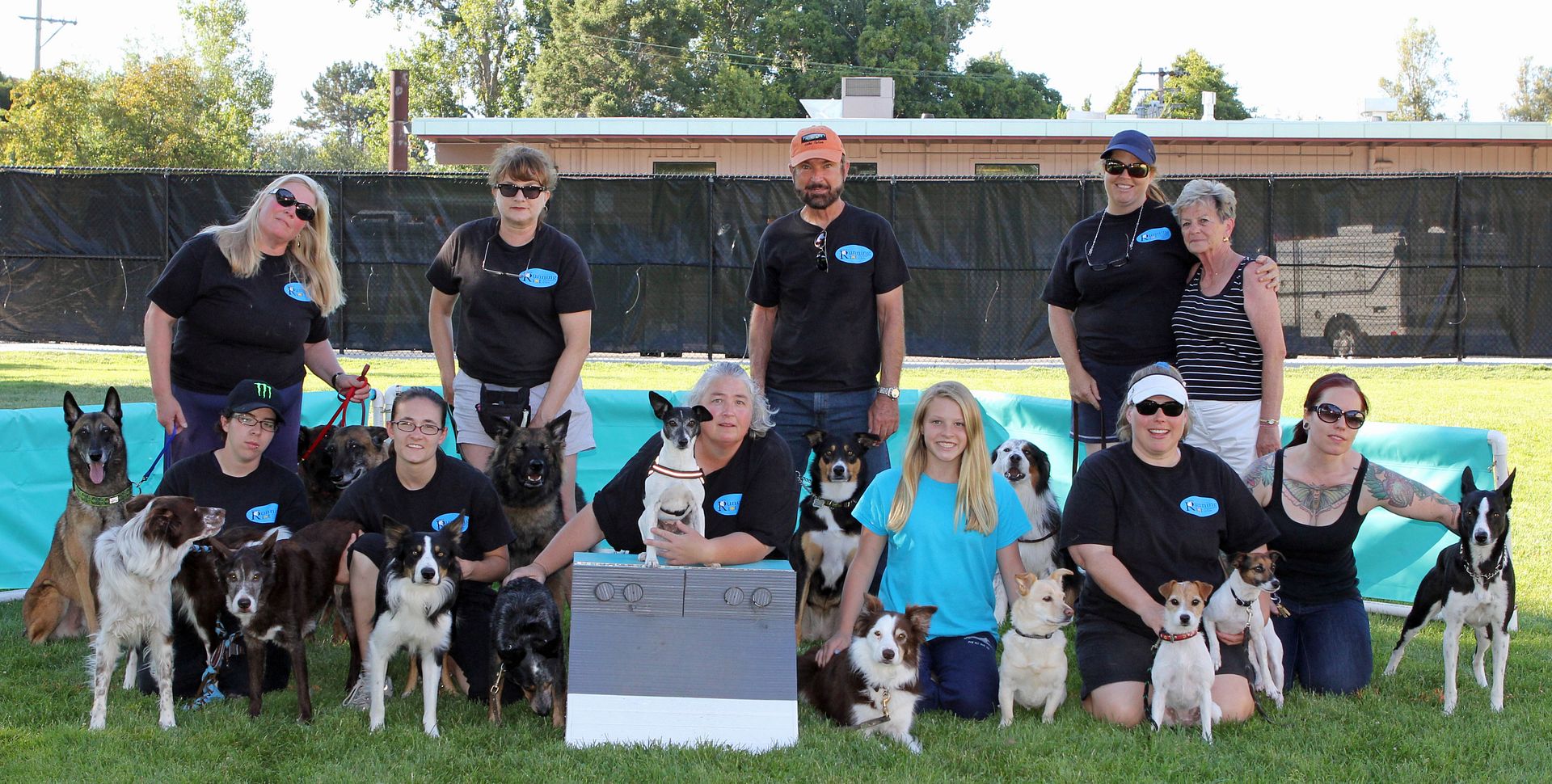 Back row - Dawn with Ringo, Jiva, & Loki, me with Halo, Roger with Chauncey, Virginia with Cowboy and our judge Lea.
Front row - Carrie with Rico, Mollie with Riley & Ninja, JJ with Page, Emma (on the box), & Jinx, Cassidy with Izzy, Heather with Xena & Rou, and Sam with Cuda, our fastest dog. Missing is Michelle with Jasmine and Cannon because she was taking the picture. There are two pictures with her and Jasmine in them that Lea took for us, but in order to get the dogs' attention Lea said
"RRRRRRREADY?!?!?!?!"
in a big loud flyball voice, and they all went crazy barking for several minutes. It was pretty funny, but we decided that maybe that wasn't the best word to use, lol, and we didn't get the dogs lined up as nice for those shots, so some of the dogs in the back row aren't visible.