Discussion Starter
•
#1
•
Our current litter at 2 weeks old (6 solid black females and 2 males, 1 solid black and 1 black an tan)...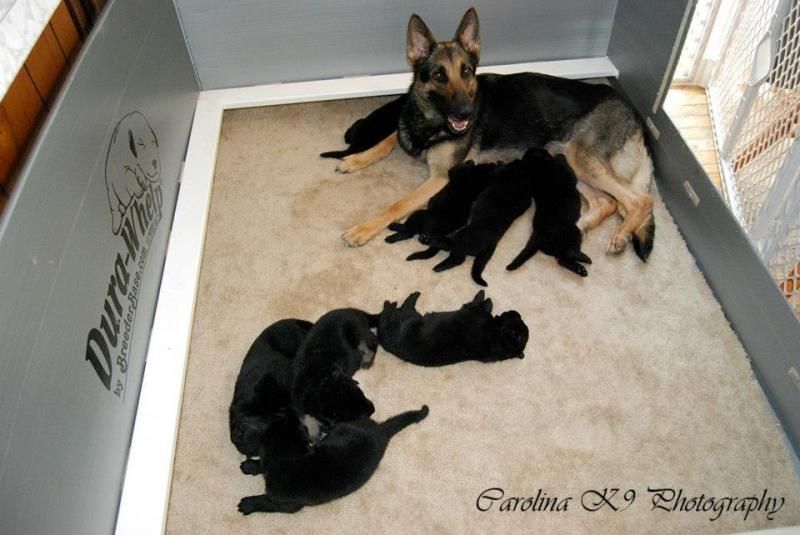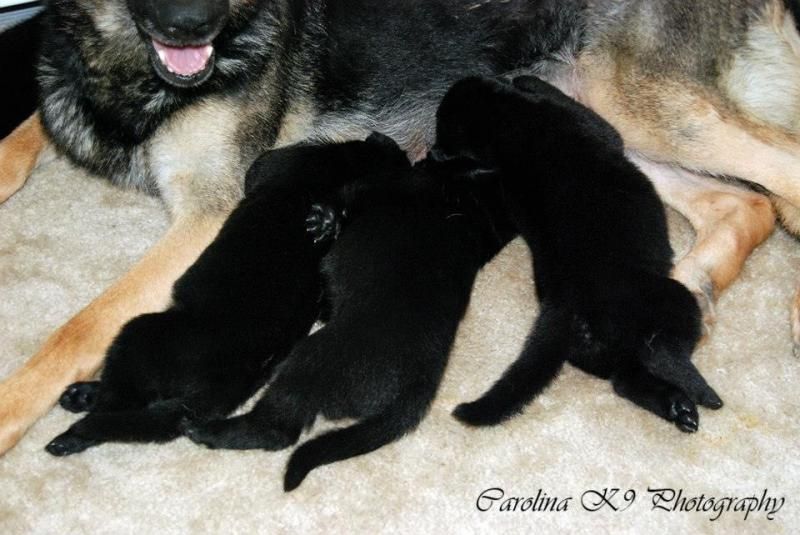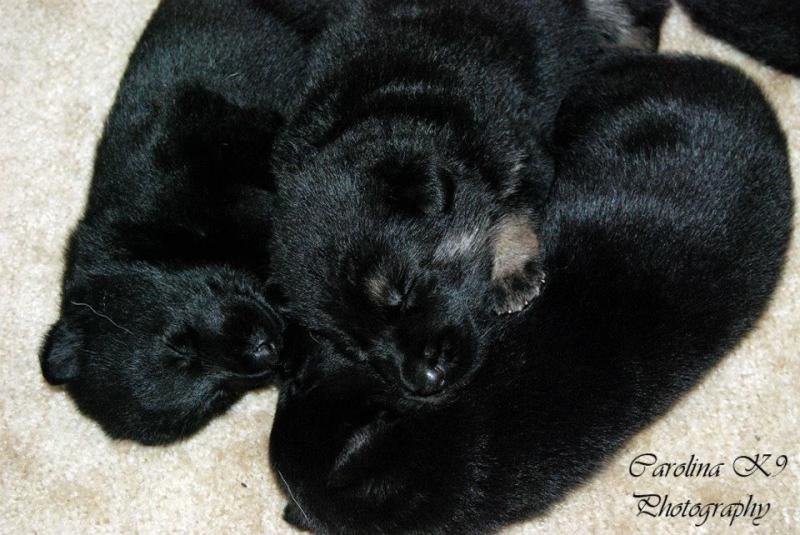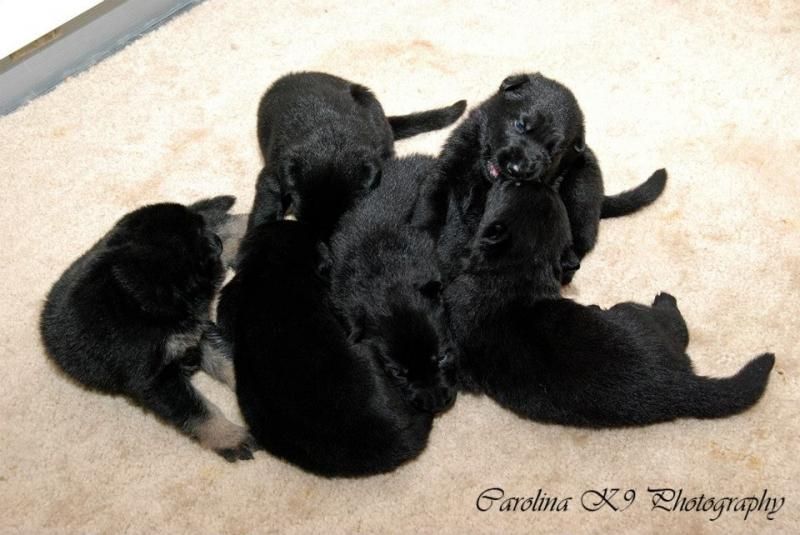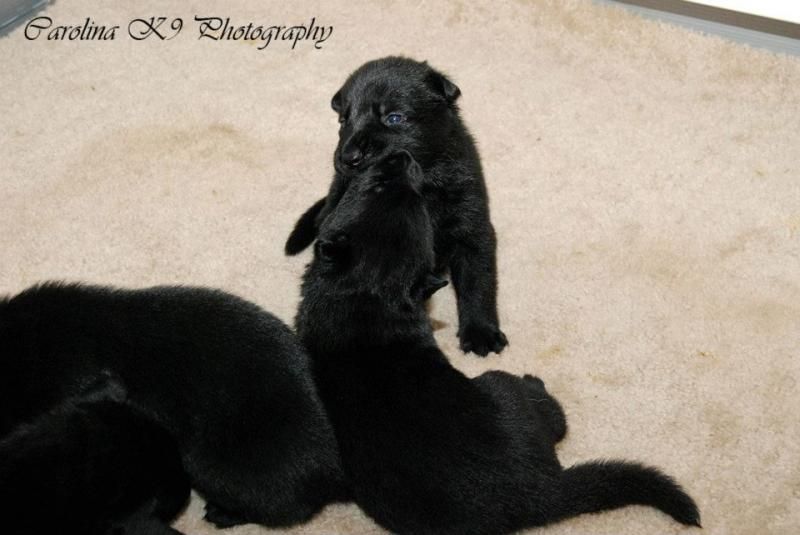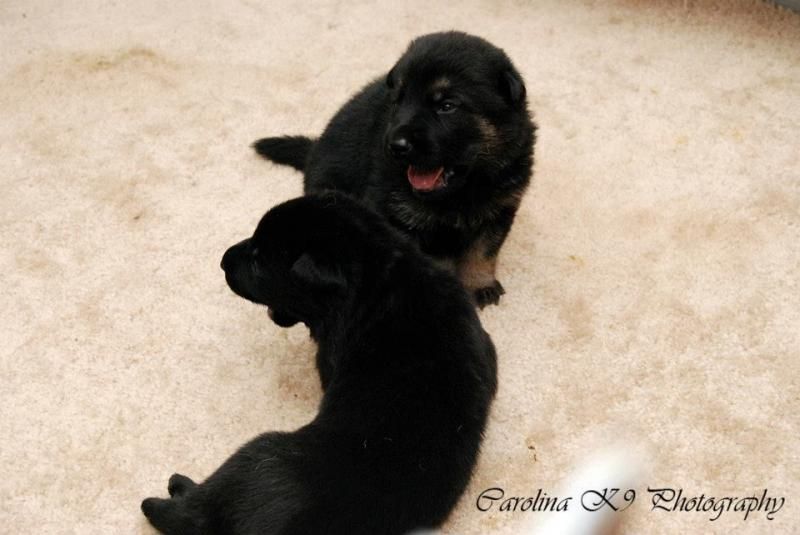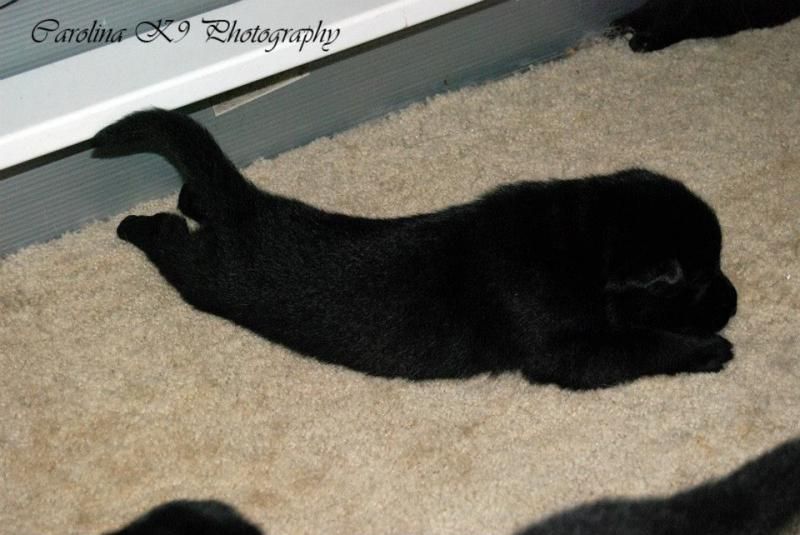 This is Kona v. Johnson-Haus her owner (a SAR handler/breeder) shared this super cute/funny pictures saying:
"Azim runs the agility course on his own, and is showing Havoc (Kona) how to do it, only her legs are still a tad too short to go over the pipes, but without missing a beat she crawls thru.
Now she had a choice, most pups would have just jumped off, but she is tenacious!"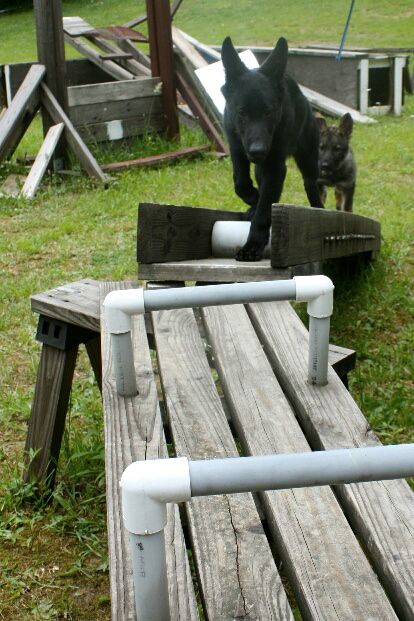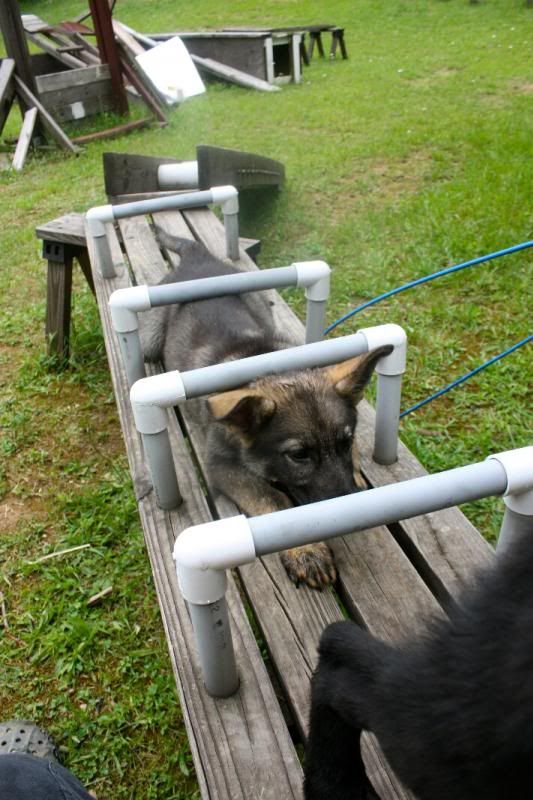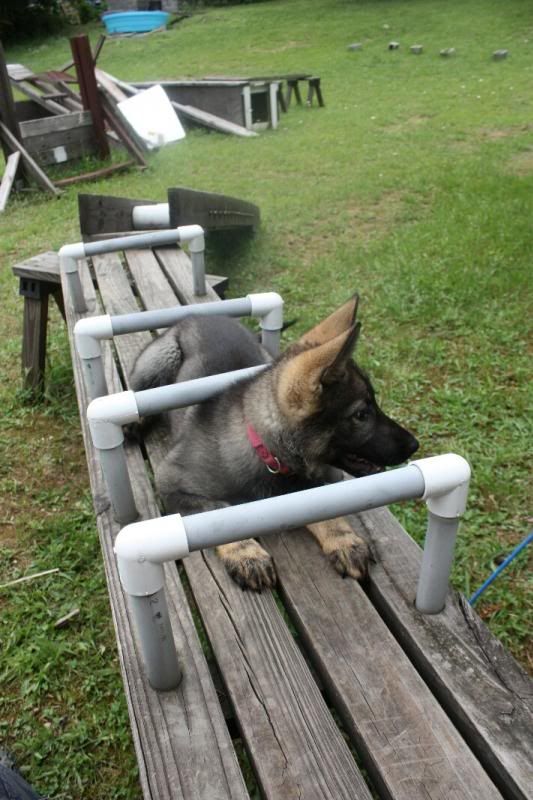 Ok, these 2 are not of a puppy but I could not resist posting these 2 of my son. :wub::wub::wub: Can't believe how fast he is growing!