Discussion Starter
•
#1
•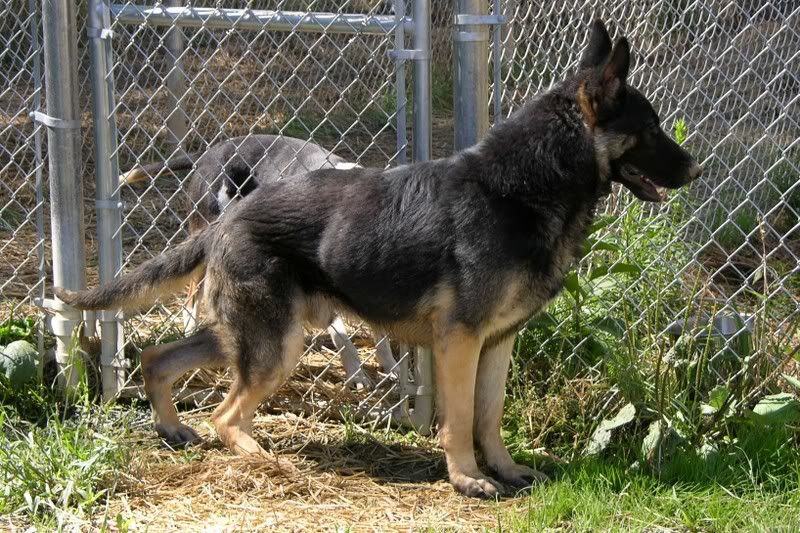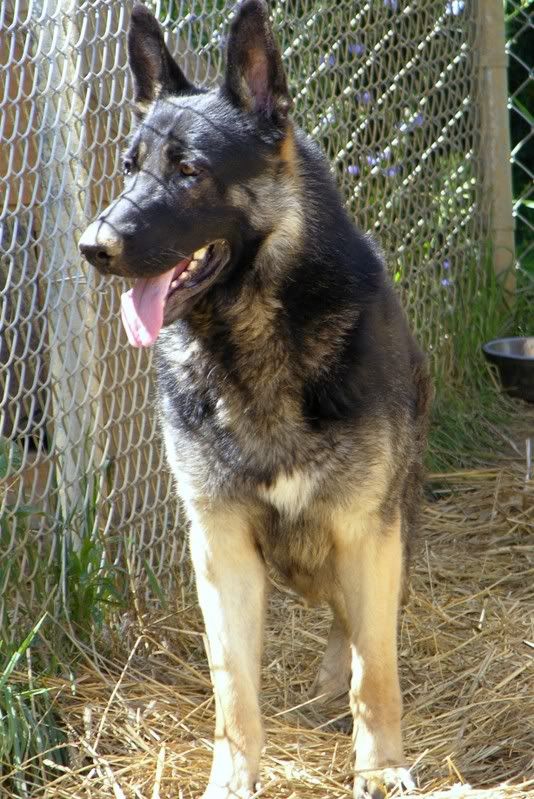 This is "Jake" the 3rd GSD who is in the Mercer Co Shelter in Princeton WV. in an outside run. He's a mature adult male, but I don't know his age.
Some of the staff thinks he has hip dysplasia based on the way he looks and stands. Actually he appears to have some American showline breeding in him and he is very angulated in the rear and his hock drop low to the ground... typical of showline breeding. Of course being a german shepherd he could still have some hip problems, but without xrays it's not possible to tell. He actually moves very sound and has a fluent gait. Overall his conformation is oddly very disproportionate but that's of no importance. He IS a pretty boy.
Jake is a sweet sweet fella and very friendly and submissive. A big marshmellow. Only problem is it seems he has never had a leash on him and is scared to death of being asked to walk on a leash. He whimpers loudly and cries pathetically like he's being severely hurt... He gets scared and cowers and rolls over on his back. It's heartbreaking to see him act so scared. I dont' have a clue if there was some event in his past that led him to act this way or if in someway something is actually hurting him. He didn't walk far and I wasn't pulling on him.. he just wanted no part in going along with a collar and leash on him.
When he ran loose he went from run to run visiting with the other dogs and showed no aggressiveness in meeting them through the run fencing. He's such a nice boy and would be well worth taking time to teach him to walk on lead.
Pull help is available as well as low cost boarding in the area. He's NOT on their petfinder site yet. But here's a link to the Mercer Co Shelter site:
PETFINDER MERCER COUNTY SHELTER PRINCETON WV