So a few months back, I hopped on board to pine for Dynamo, whom I dearly miss. She was a gorgeous (possibly) working line gsd I picked up from the pound, and what a lucky 15 years that was.
Now I have Sonic, who looks like a BC but is mostly 'streetdog' from the Dominican Republic. He's completely awesome, but a whole new adventure. Had no clue how to play with a human, had no clue how to fetch or tug, did not know what a frisbee was, had no clue what positive reinforcement training was, had no clue how to conduct himself on a leash--I think he suffered some serious culture shock, but is settling nicely now.
So I'm feeling ever so slightly like a fish out of water here, now, since all my gsd's are in the past. But I really love being here, so, as I said in the title, 'please don't hate me because I'm BC':wink2:
Here's a pic, 'who's my daddy' guesses welcome.
He reminds me so much of Dynamo, it's spooky. I feel like she's right there whispering in his ear (ssspt, here's how you handle them, make sure you get to lick the bottom of that icecream cone)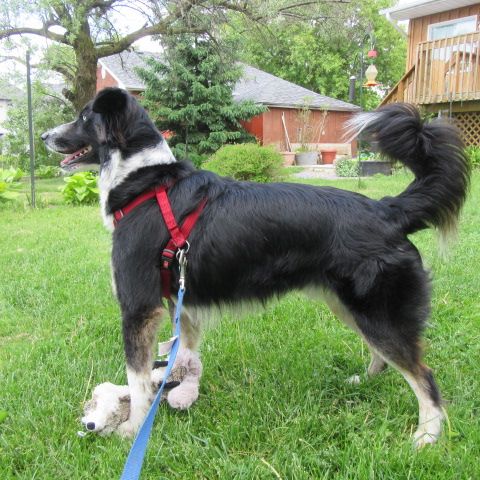 And a link to a pic of Dynamo (it's too big to post),
http://img.photobucket.com/albums/v227/kaslkaos/dynamolog1.jpg