Discussion Starter
•
#1
•
Brutus just turned 5 months old. Took him to the park to play fetch with the ball. I got him excited and he retrieved it 3 times. Each time I rewarded him and lauded all over him. but the 4th time just looked at it. as I walked towards it he ran over and got it.
How do I keep him excited enough to keep retrieving it?? is it an age thing? he is still puppy. He is EXTREMELY laid back.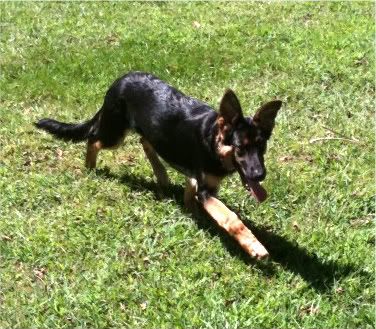 I have learned so much searching thru previous posts. This site RAWKS!!