Discussion Starter
·
#1
·
Here's some pics of Barktober Fest today. It was AWESOME. Ozzy was a bit scared at first because there were so many big dogs (I only saw TWO dogs smaller than him, LOL), but after about 15 minutes he grew confidence and was greeting all the big boys.
I got commended by a Dobe owner for having a small dog that didn't try to eat the big dogs.
NOBODY knew what Ozzy was. "What kind of mix is he?" "What is he?" After I told a lot of people he's a Pom, I got, "Mixed with what?" "Is he a short-hair Pom?" Only one person had an 'idea' he was a Pom, but the color threw her off. lol Guess chocolate Poms aren't that common! I got a lot of compliments on how well behaved and how unique looking he is.
Anyway, here's pics.
Ready to go!
The Dobe whose owner was surprised Ozzy didn't try to eat him.
Meeting more pups!
Sporting his new bandanna!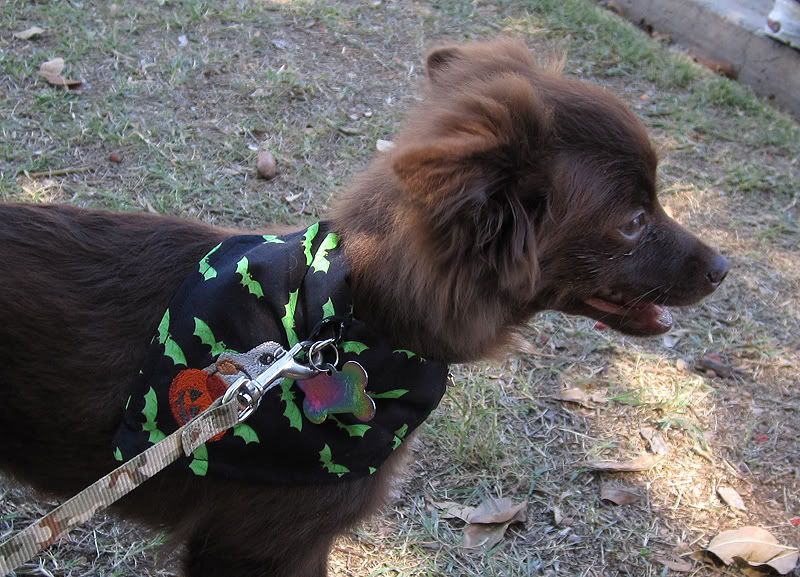 There were quite a few GSDs he got to meet.
Pit stop!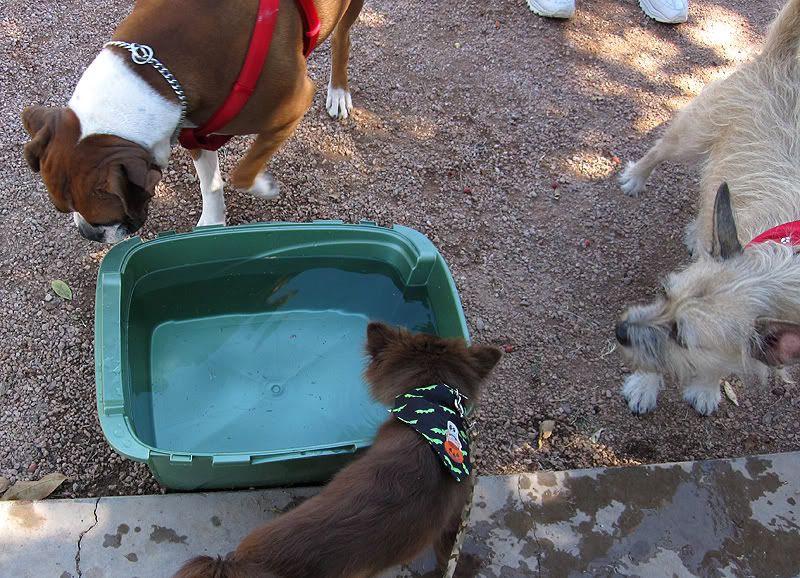 Hihihihihi!
A Newfie whose head was bigger than Ozzy. He drooled ALL over Ozz Paw's face. LOL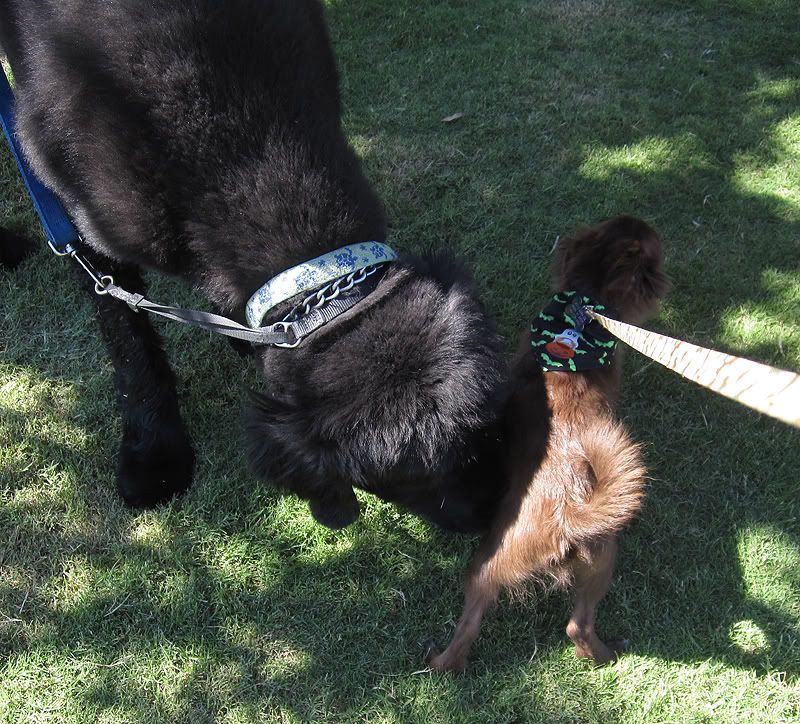 Respecting his elders.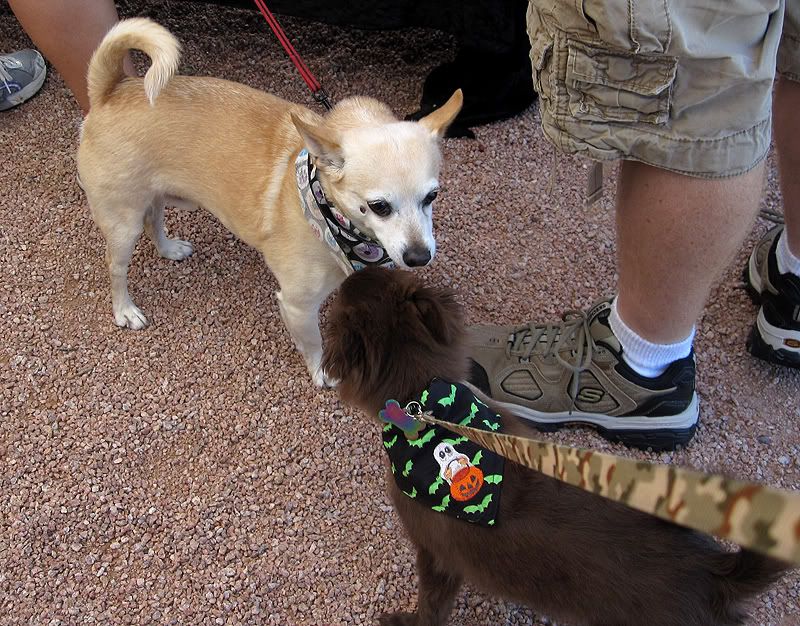 I was "trolling for pit bulls."
Six month old GSD pup named Scooby.