Discussion Starter
•
#1
•
Hi everyone! My name is Sid. I'm pretty new here to the forums although I've been snooping around here as a non-member in the past.
Two weeks ago, I adopted a four month old GSD from an owner who claimed he didn't have the time to care for his pup. He had been putting ads in the paper trying to find a home for his little friend. Luckily, my father came across the ad in the paper and handed it over to me. After a few visits with the owner and his GSD, I ended up taking the pup home.
We decided to name the pup, Luke. The owner had stated that Luke was indeed a purebred. Luke's father was on site. However, Luke's mother was not on site as she had passed away a few months earlier according to the owner.
I will be taking Luke to his new vet later on today. I would have taken him earlier, but I first had to earn his trust in his new home.
Meet Luke: (By the way sorry for the bad cell phone pictures. I'll have to upload some from the camera soon.)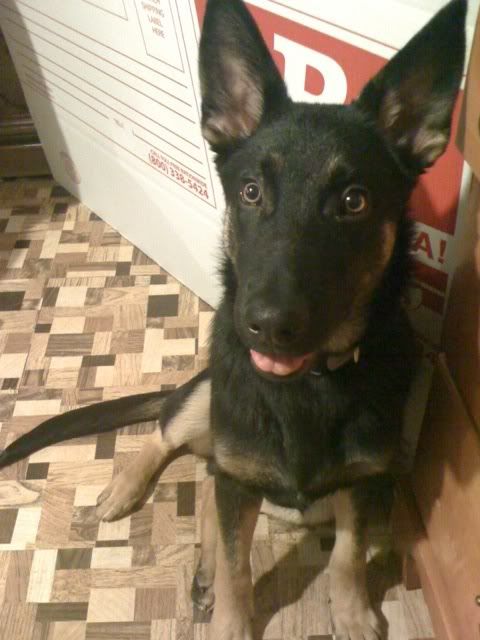 And here is Luke after I placed a hideous Christmas handkerchief around him a few days ago. He wasn't too happy about it.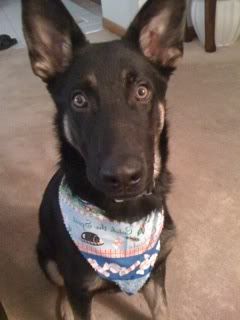 And here is Moose, Luke's new pal: