Discussion Starter
·
#1
·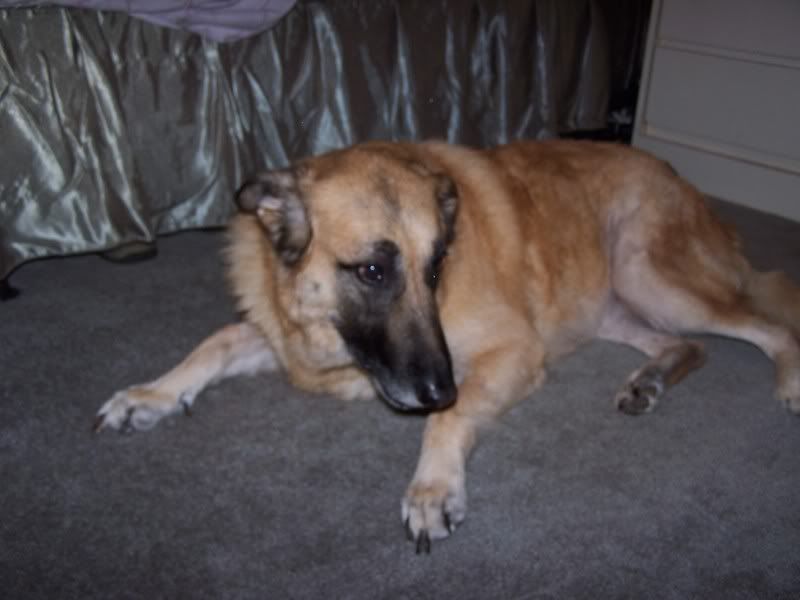 Tess is an 11-12 year old female spayed GSD who was saved from being turned into animal control when the owner interacted with a rescue person outside and realized what would happen if Tess wasn't adopted. Here is info from Tess's owner, he is very open to any contact to help find Tess a good home, soon. He gave permission for me to post his info and Tess's pics.
Here are the emails:
Hello,
I was asked by Marci to send you a picture of Tess. She is 11-12 yrs. old,she has been spayed. she loves kids and has a sweet temper. she sounds mean when there is a knock at the door, but she really isn't. She has arthritis in her hips and has trouble climbing our stairs (it's a split foyer home). We think she also has a bladder infection.Unfortunatly i have been out of work for over 5 months now and truly cannot afford to take Tess to the vet.She is a great dog and a wonderful family member,this was not an easy decision for us to make.
I hope you are able to assist us in this matter, we welcome the opportunity to put her in another home. If you have any questions I can be reached at 704-689-9675.
Thank you for your caring and your help,
Randy
i am ok with you posting to german shepard rescue networks, as of right now we can keep her till you find someone cause we really don't want to put her down, and no she is not up to date on shots, i have been unemployeed since feb. and can't afford a vet visit, that's one reason we need to give her away, i think she has many flea bites that are infected cause it looks like she has sores. the vet we have used in the past is crossroads vet. in dallas nc.
thank you so much in trying to help her find a good home.
Randy