Discussion Starter
·
#1
·
I haven't been on this forum since 2015....
I was referred here by another GSD owner.
I adopted Jetta on July 6, 2015 from a rescue that apparently is now gone or changed their name (it was Von Blue Rescues). She is a black German Shepherd. She is a really good dog, though still quite a spaz for almost 5 years old (we placed her birthday in February 2015). The only complaint or issue I am having her she occasionally has accidents in the house, poop accidents. My vet has found no parasites, she has no infection or illness so I am left banging my head against the wall.
Maybe it has something to do with her past**I wasn't given a ton of details but I'll give you what I do know.
1. I'm assuming Jetta came from a backyard breeder since most AKC breeders (the reputable ones at least) have you sign contracts that if you can't keep the dog, you bring them back blah blah blah.*
2. I assume the woman bought Jetta at 8 weeks or so from whoever bred her parents.
3. Jetta was kept outside in a kennel with two large mastiffs pretty much from that point to when the woman finally surrendered her to the Von Blue Rescue that I adopted her from.*
4. Those two beasts denied her food constantly, and of course the woman had no reason to potty train if she was leaving the dogs outside*
5. The woman surrendered Jetta around June 2015, claiming she was only 4 months old which would have made her only 10-15 lbs underweight (she was around 28 lbs)
6. I took her to my vet and looking at her teeth, my vet immediately placed her closer to 7 months old which made her 20-25 lbs underweight.*
Pretty much from day one it was hard potty training her, both dogs were brought to the shop with us and if I forgot to take them out before going anywhere to run errands or get food or something, I'd come back to dog **** in the office. Sometimes even if I was sitting at my desk, it was almost like she didn't know how to inform me she had to go, she just went and found a spot and of course felt guilty afterwards. Eventually she got better and I made a stronger schedule in taking them out more often and before I left or anything.
Then it was about 2 years ago that DH said I had to start leaving them at home because Jetta was scaring our machine division customers, and he also felt it was very professional to have them here, especially with all the dog hair.
Since then, her accidents would happen about every 3-6 weeks apart and always started out solid and eventually to mush.
Maybe someone with experience of dogs that were neglected early on would see something in this, something I may be missing?
Now thankfully, we'll soon be out there on the property (it'll be another month or so) and I can once again have her around me and keep an eye on her and let her and Rocky go out and enjoy the weather and be outside. Right now though, I'll be going home at noon each day to take them out just to be sure she doesn't have an incident.
This was the pic I saw on the rescue site.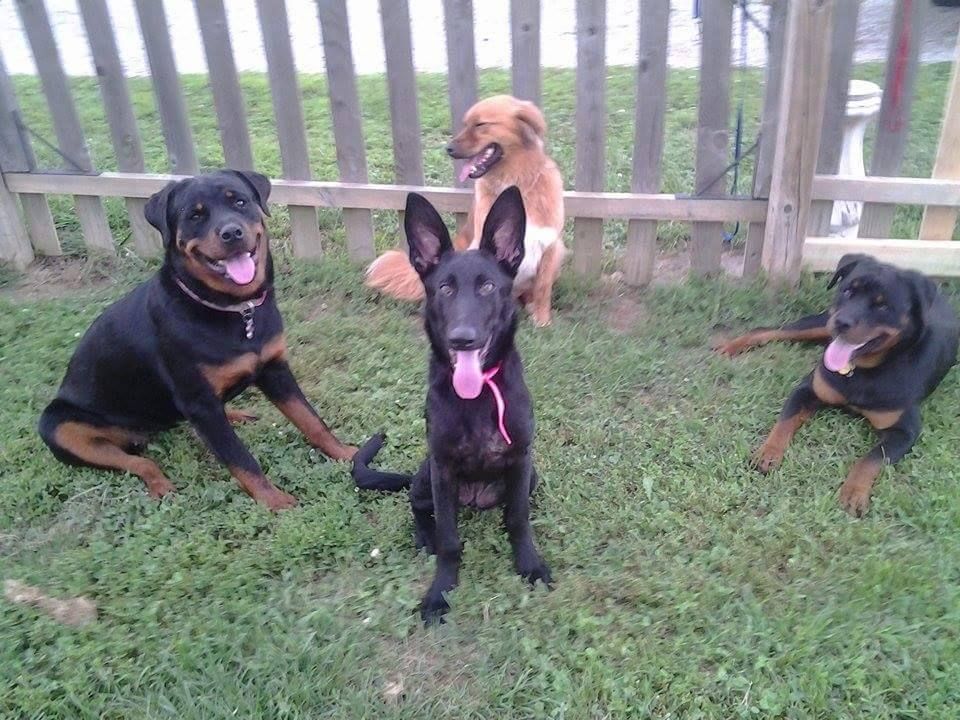 This is her now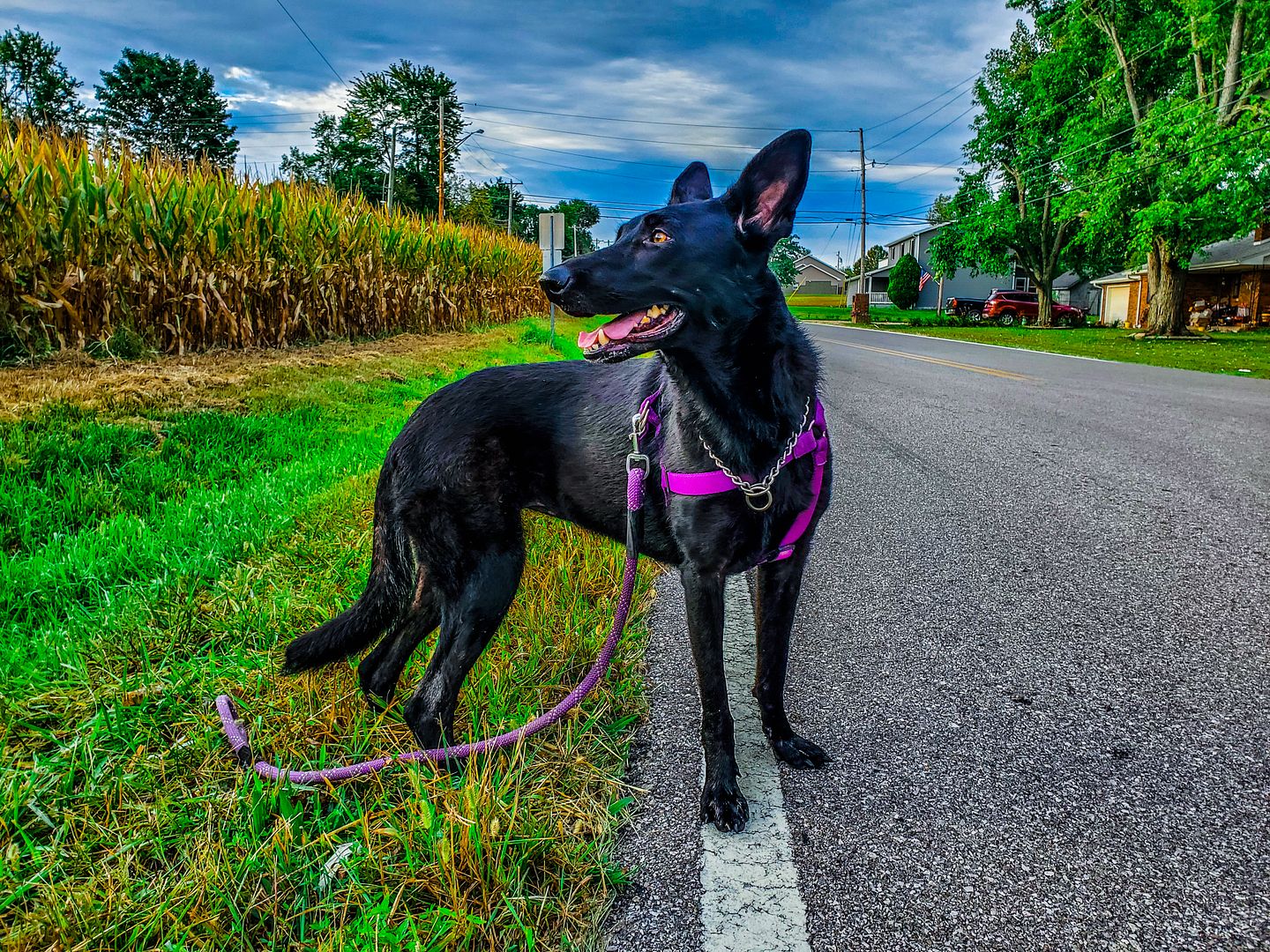 As far as I know, she most likely will never have an undercoat.....