Discussion Starter
•
#1
•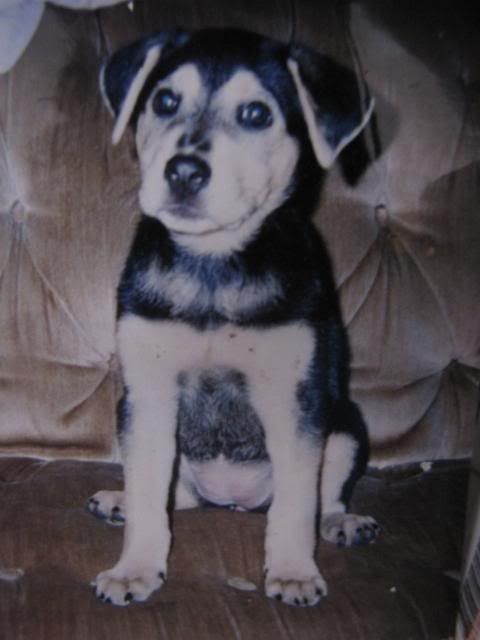 Belle's first puppy picture.
One of my favorite pictures of Belle with her big (6 month old) brother Skylar. They are together again on the Bridge.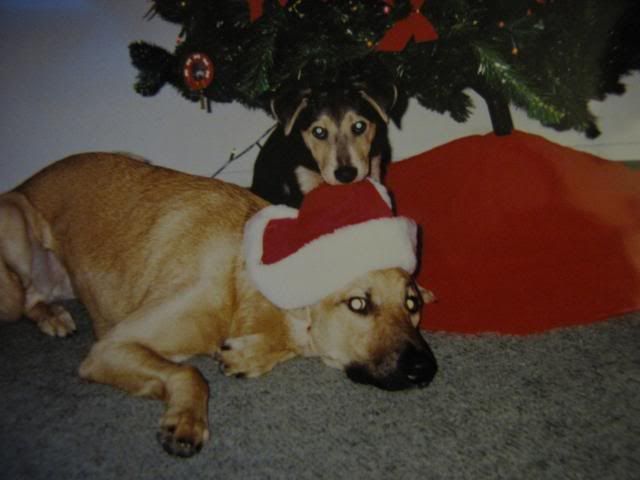 Another one of my favorite pictures of Belle and Skylar. This was our first family Christmas card picture in 1999.
Belle in her younger years with bunny ears on.
Belle with her new brother, Thor, 6 months ago.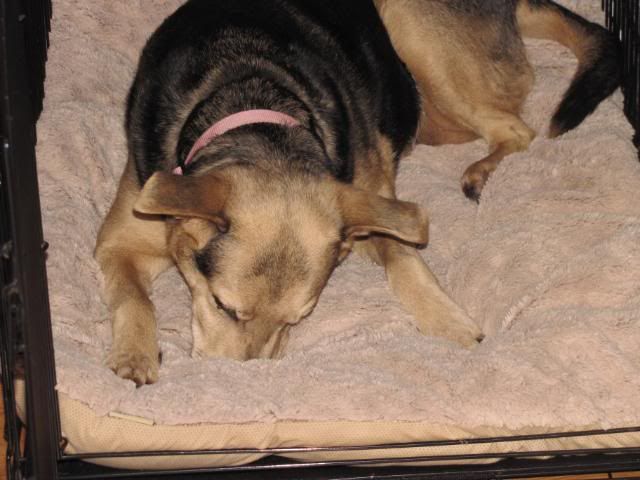 She must have been looking for some kind of food - she's just like her mom!!!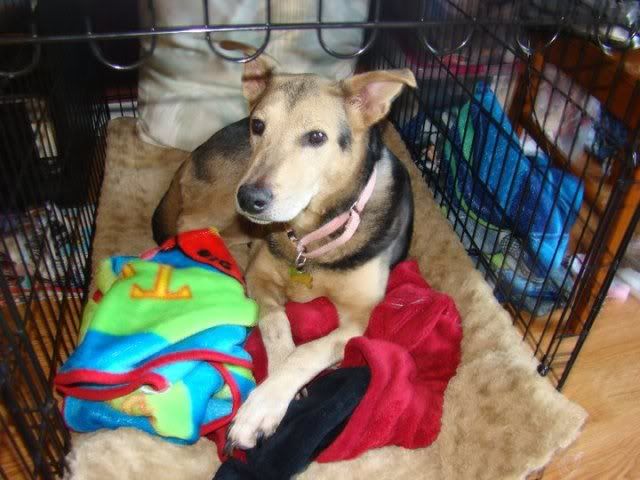 This was just last month. I like this picture so much. She looked so much more spunkier. She was my danity little Bellie - I love the crossed paws.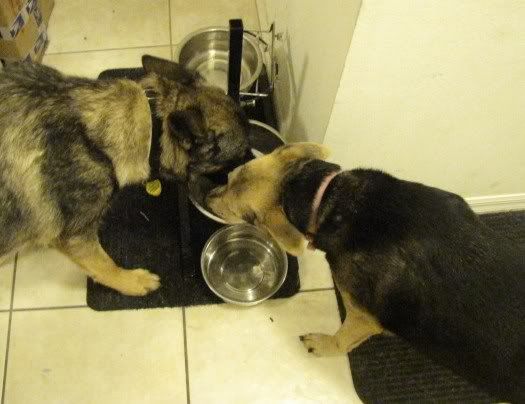 Belle and Thor drinking water together. I always loved when they did this for some reason.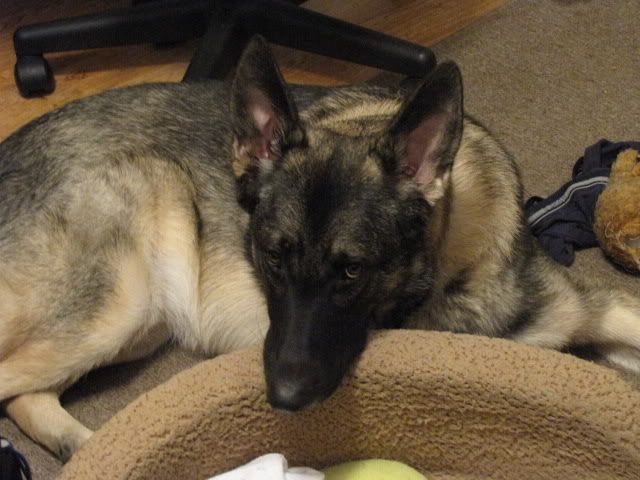 Thor watching over Belle on her last night with us - while she slept in his bed.
These next few pictures are of Belle on her last night with us. Please excuse the clothes in the back - it was laundry day.
Thor falling asleep on Belle.
My Belle - she was so tired. She hadn't slept well in days.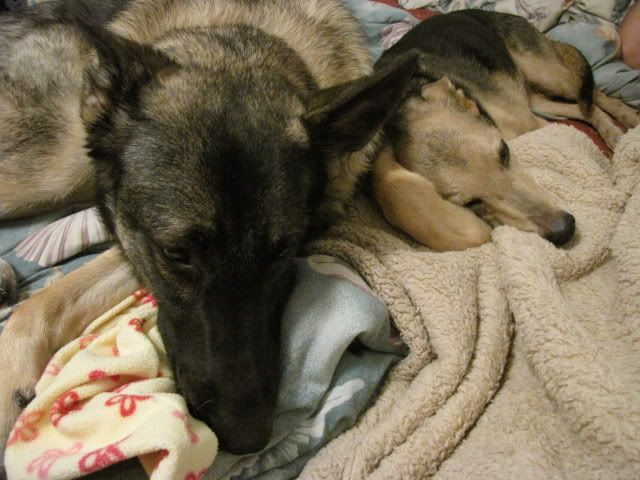 Thor was always sleeping next to her.
Belle with food on her nose after she ate. She always had food on her nose after she ate - she looked so cute!
The kids saying goodbye to Belle the morning I had to put her down.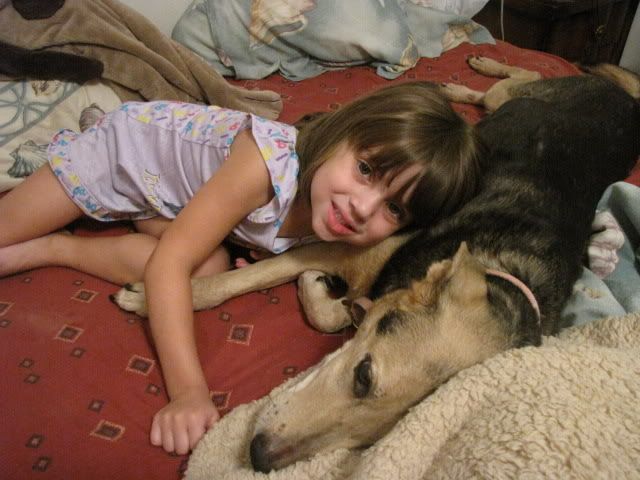 My daughter Isabella and Belle.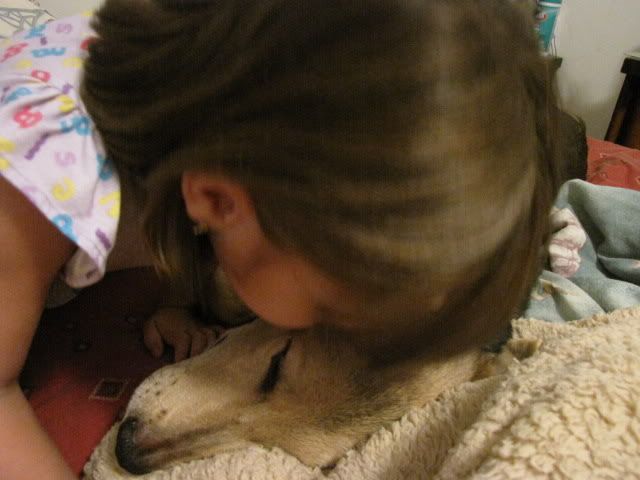 Isabella giving Belle a kiss.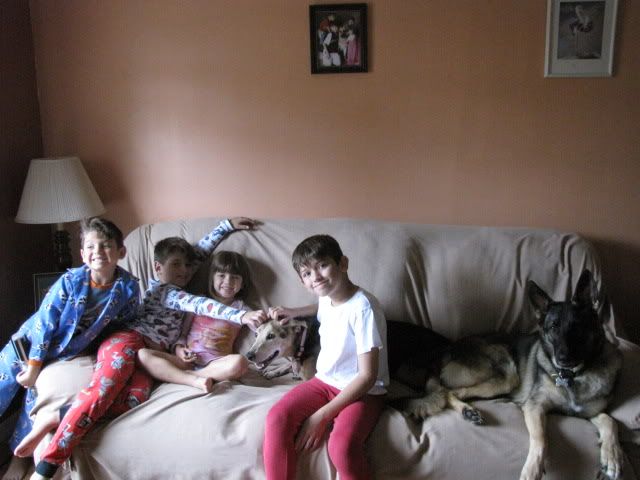 The kids and Thor saying goodbye to Belle again before I took her. If you noticed the picture above the kids - it's the last picture I took of Zeus with the kids when I had to put him down earlier this year. :-(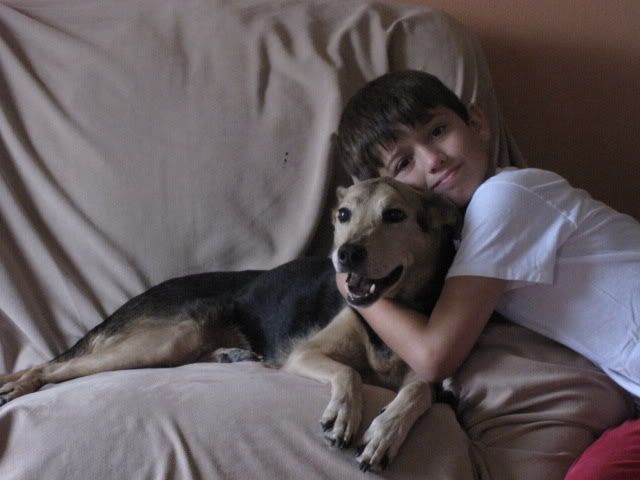 My oldest son with Belle.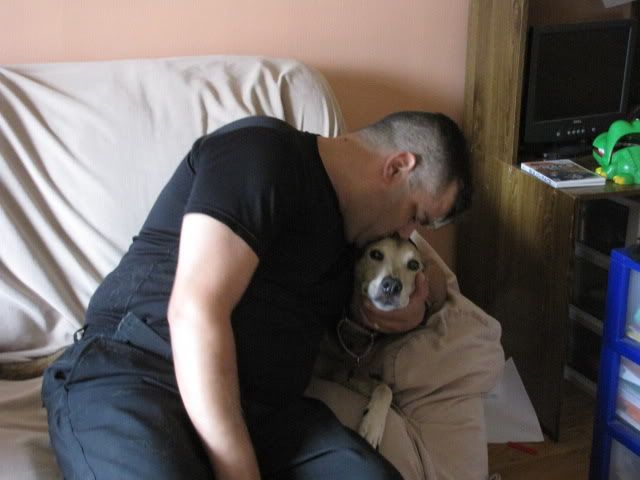 My husband giving Belle a kiss goodbye.
Me with my eyes closed trying to soak up every last second with Belle. Until we meet again my Bellie Wellie...you'll be forever in my heart!