Discussion Starter
·
#1
·
- For me, he loved it..
This is my friend's new dog... I don't know who owned him last but I want to beat them.
Aside from being a good 30lbs overweight, his skin is in horrifying condition, he has some kind of big crusty abscess under his tail that makes him crazy, and he's too fat to turn around and chew at it. His hips hurt him. Behind both ears are open sores where he's been scratching and he has cuts that look like they're from being shaved in the past.
On a normal cocker this type of cut would have taken me an hour or so, with him it took over two hours and his dead skin kept clogging the blades, then I let him swim in the salt water to calm his skin, then a flea treatment bath, then two regular baths(where I had to scrub more dead skin off) and antibiotic ointments/itch relief powder and I had to go around all of his feet with a pair of scissors because he was scared of the clippers on his feet.... Through all of it he was very, very good, though he kept getting really uncomfortable and trying to reach his bottom..
That hump on his hind end is FAT.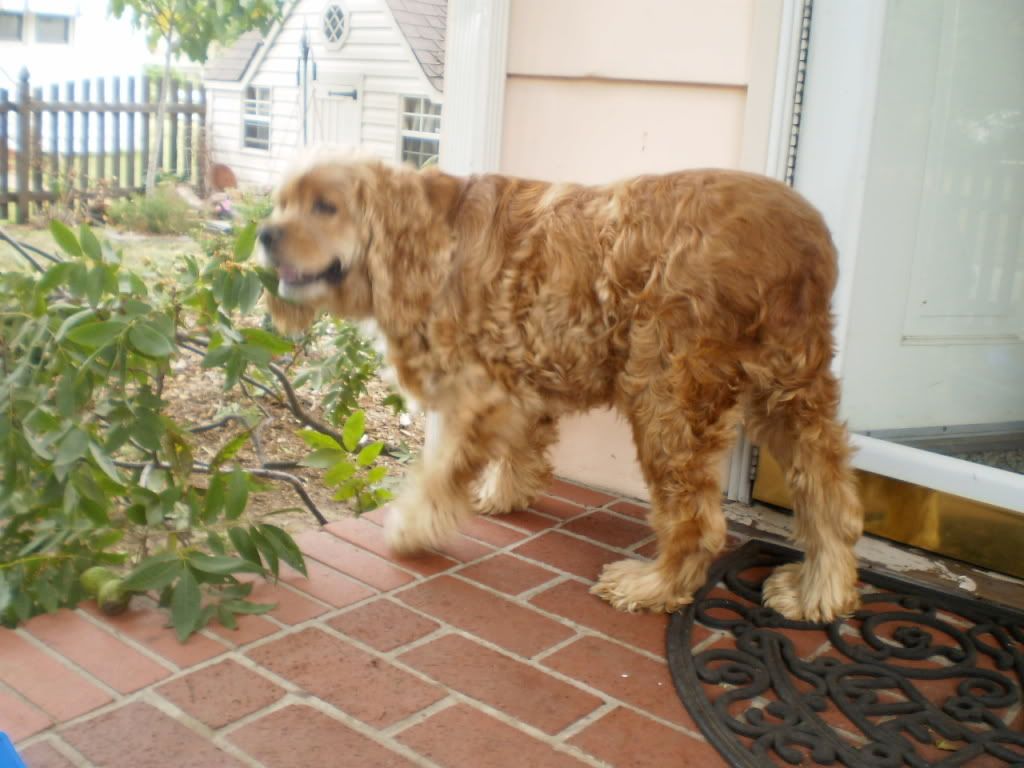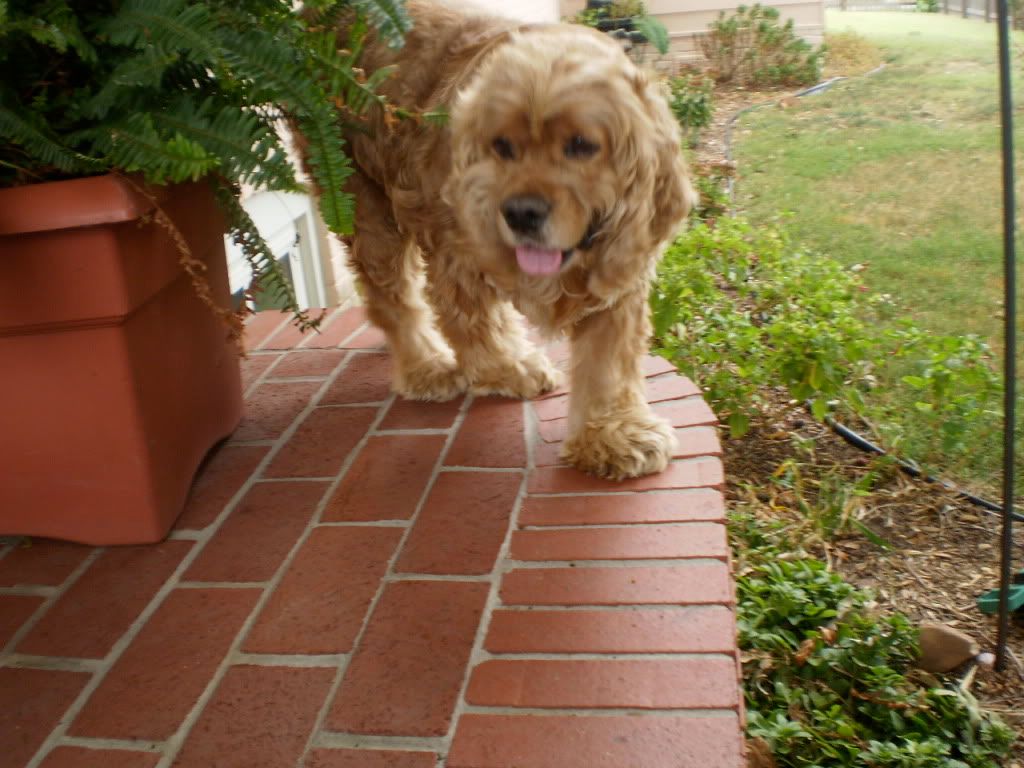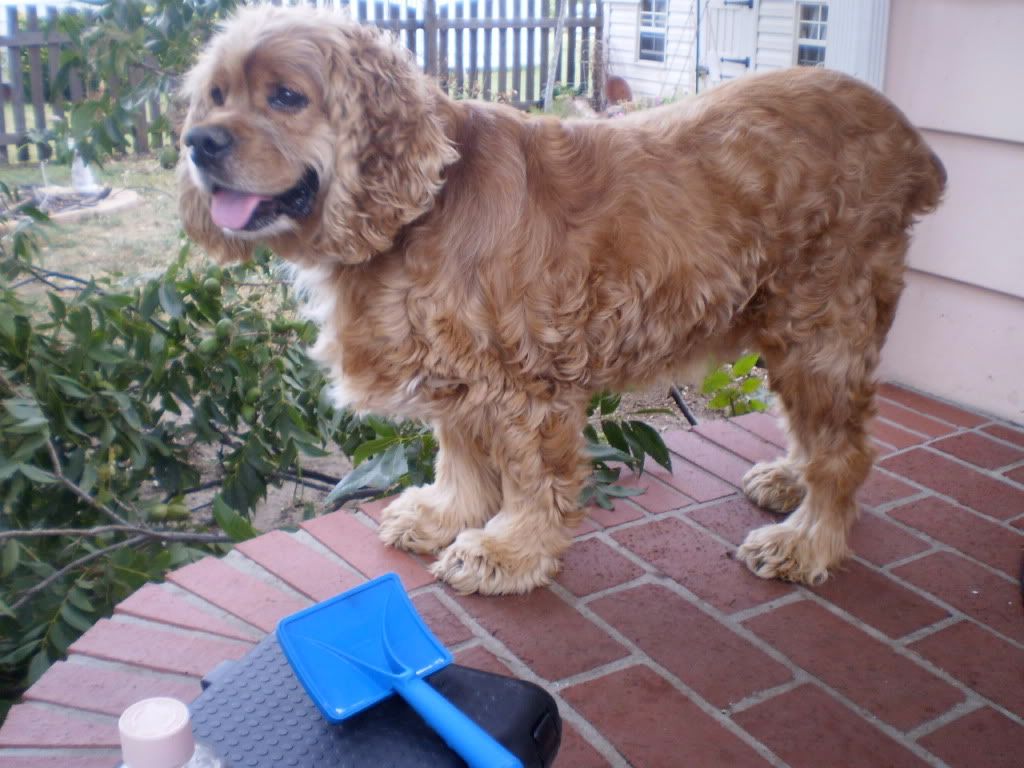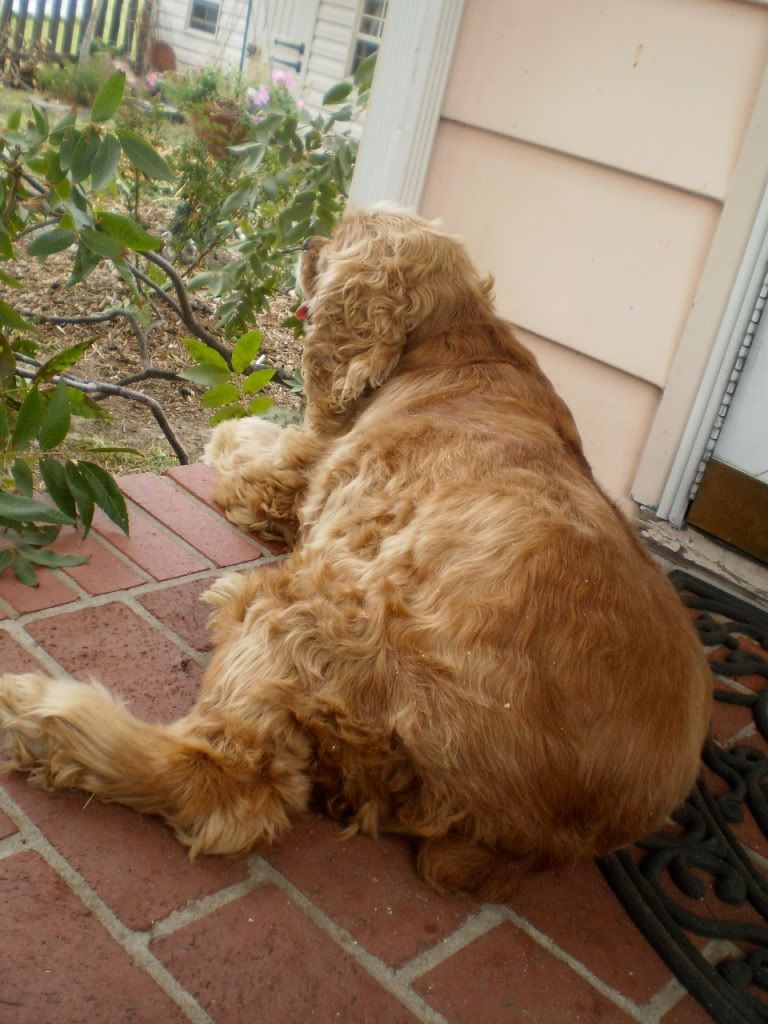 After.