The Lupo Italiano is a dog that is basically a German Shepherd with the snout of a wolf.
Its unique in that the breeding and development of the breed was overseen by the Italian government. The name translates to "Italian Wolf" - they are beautiful dogs - you could be mistaken for imagining you're seeing a GSD!
Information on the history of the dog can be found here:
http://dogbreeds.bulldoginformation.com/lupo-italiano.html
"You cannot find it for sale - its a state dog and its only use is as a working dog with the Italian government service:
The Lupo Italiano is a wolf-dog hybrid resulting from the cross between a German Shepherd dog and a she-wolf. The breed is protected by presidential decree stipulating that this 'State' dog can not be commercialized nor bred outside the officially recognized agency, the Etli, Ente Tutela del Lupo Italiano (Agency For The Protection Of The Lupo Italiano)."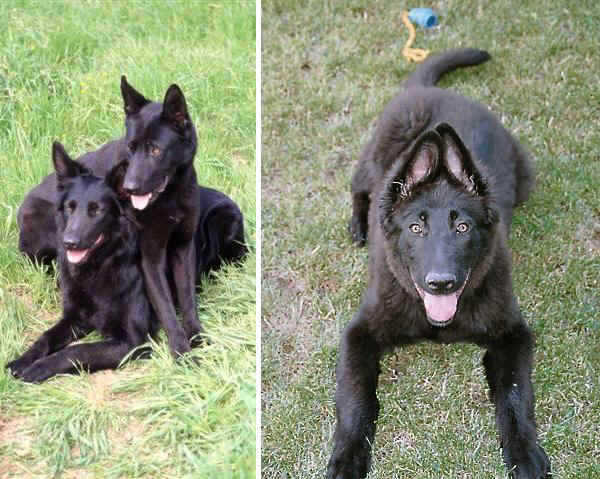 This is the all-black version. A strikingly handsome dog! In Italy, they used extensively in SAR work.