Discussion Starter
·
#1
·
I kept a very close watch on her teeth after the first canine came out. These are both uppers. I didn't get the lowers. She probably swallowed those while the uppers fell out of her mouth while chewing.
Very short roots on both, I'd imagine the lowers were similar. Of course, when they are very young puppies those roots might not be very short. As their jaw grows and the permanent teeth start pushing their way up it might seem that the root was very short, but not in the beginning.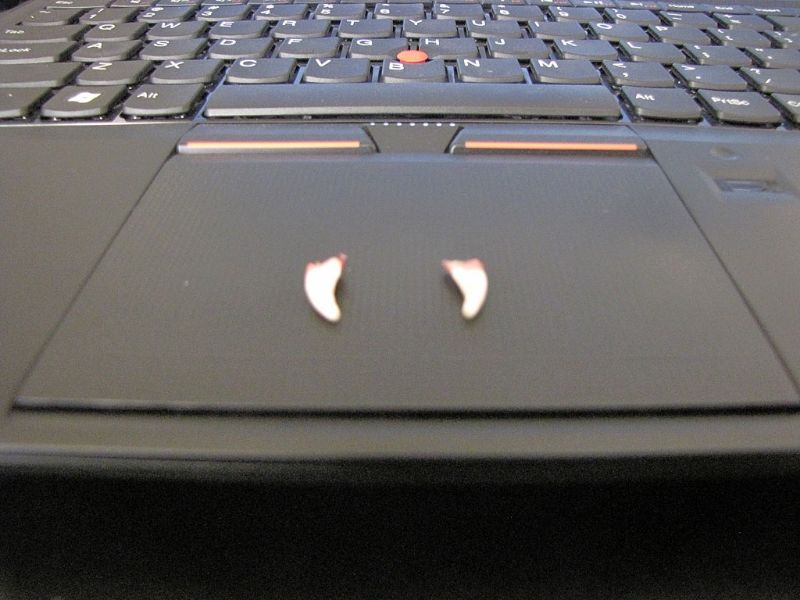 The photo was left uncropped for a size perspective against the laptop keyboard.