Discussion Starter
·
#1
·
She was 21 weeks this past Sunday and I've been trying to get hr to show me her teeth on command. She's teething heavily and I don't see anymore baby teeth in her mouth.
I was able to save five in all and I guess she swallowed the rest or lost them out in the yard.
I'm not sure what she was watching in this first photo, but the window binds were open and she's always watching birds.
This shot is just before I got her to show me her teeth the first time, but I couldn't snap the picture fast enough when she did.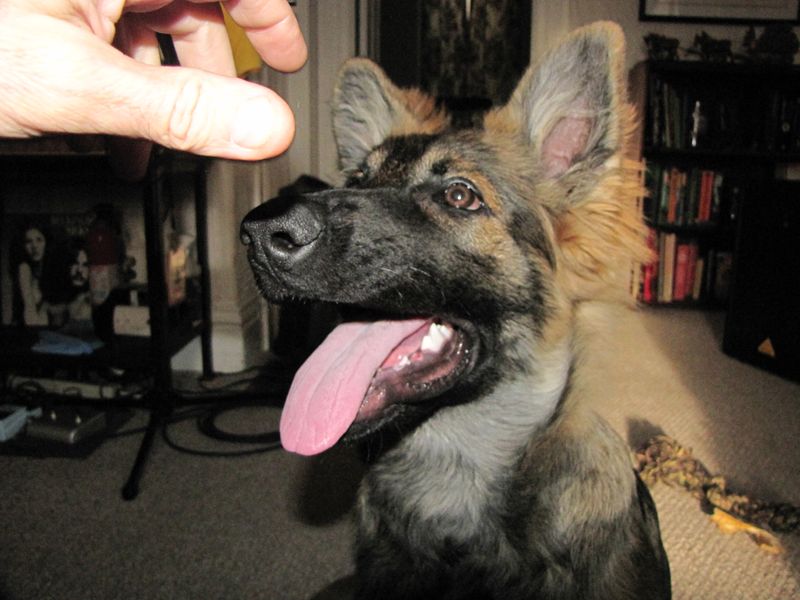 This is the result of the second attempt and I was able to snap this one quickly.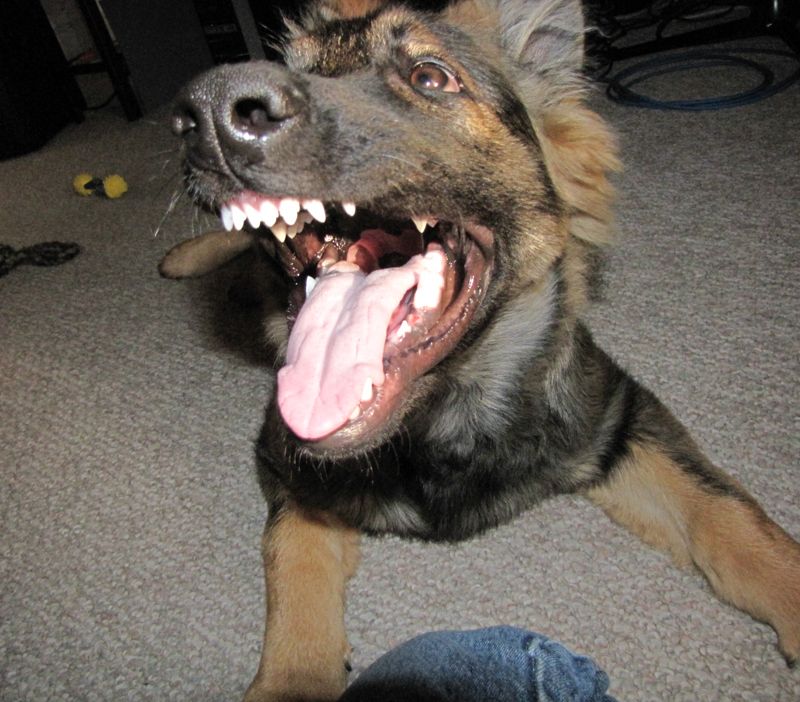 The command is "Lisl, smile pretty"
We played a little tug and out popped another molar: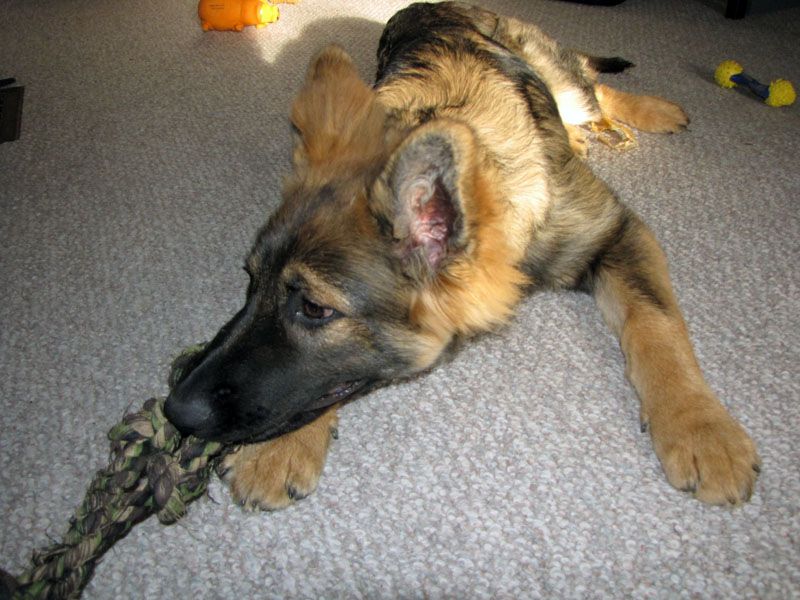 You can see an elongated red spot between two of her new teeth in this photo where she lost that molar a little while before I snapped this.