Discussion Starter
·
#1
·
The Countess Lisl von Schlaf is 22 weeks today and growing like a Dandelion.
We had bratwurst und pretzels for dinner, walked a bit, but played a lot outside until the rains came. I was trying to get a shot of her walking into a stack but that never happened today.
She had a good time though and is sleeping in the bathroom in front of the tub.
Here, she's watching the Robins on the vacant home foundation next door: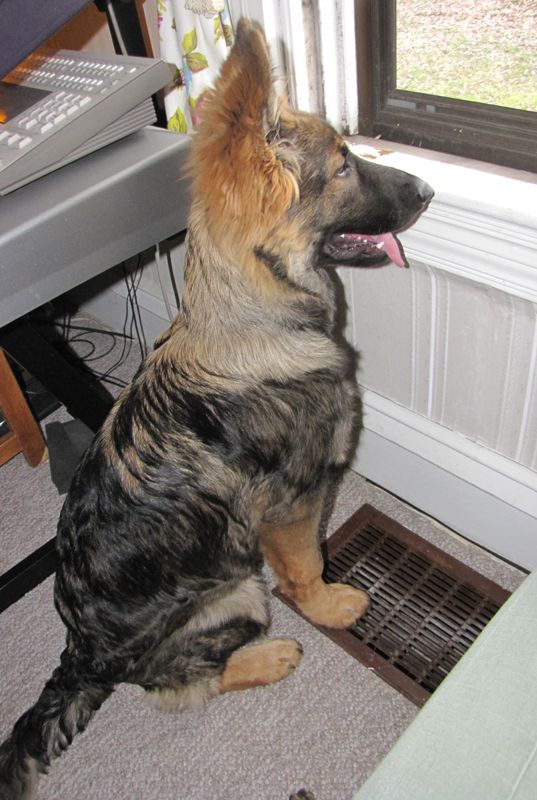 Someone was walking by the house while she was watching the birds. She wasn't too happy about this, but she only barked once. She's much better than she was last week about strangers. I believe she'd go right through that screen if the threat came up to the house.