Discussion Starter
·
#1
·
Hi everyone,
Before anything else I want to say God has allowed me to stumble upon the most extraordinary animal on this planet (a German shepherd), what is more he has allowed me to keep her. She is by far the most wonderful dog, she is beautiful, playful, loving and loyal everything I could ask for in a dog.
3 years ago my husband and I moved to Egypt and being a dog lover I was shocked how they treated them here. I always vowed that I would never have a dog in this country because of the way they are bred and kept.
Anyway despite my vow I ended up with Lily and this is how. Christmas shopping with my husband and we walked past a pet shop. I would never normally buy from these places here because the animals are in very poor condition. However, on this particular day we walked past and Lily was being placed into a cage barely big enough for her to turn. She looked loved and amazing. I took one look at her and then looked at the other puppies (who were being fed bread and water); the other puppies were in terrible condition. I thought there is no way I am going to let a seemingly healthy and happy puppy end up in the same condition as the other puppies in the store.
So I fetched my husband and we then enquire about her. We were told she was about 55 days I refused to leave her in the pet shop. We brought her and took her immediately to a vet. He said she was in excellent condition and a beautiful dog.

Nearly 4 months on and she has grown into a wonderful dog.


This is what we brought home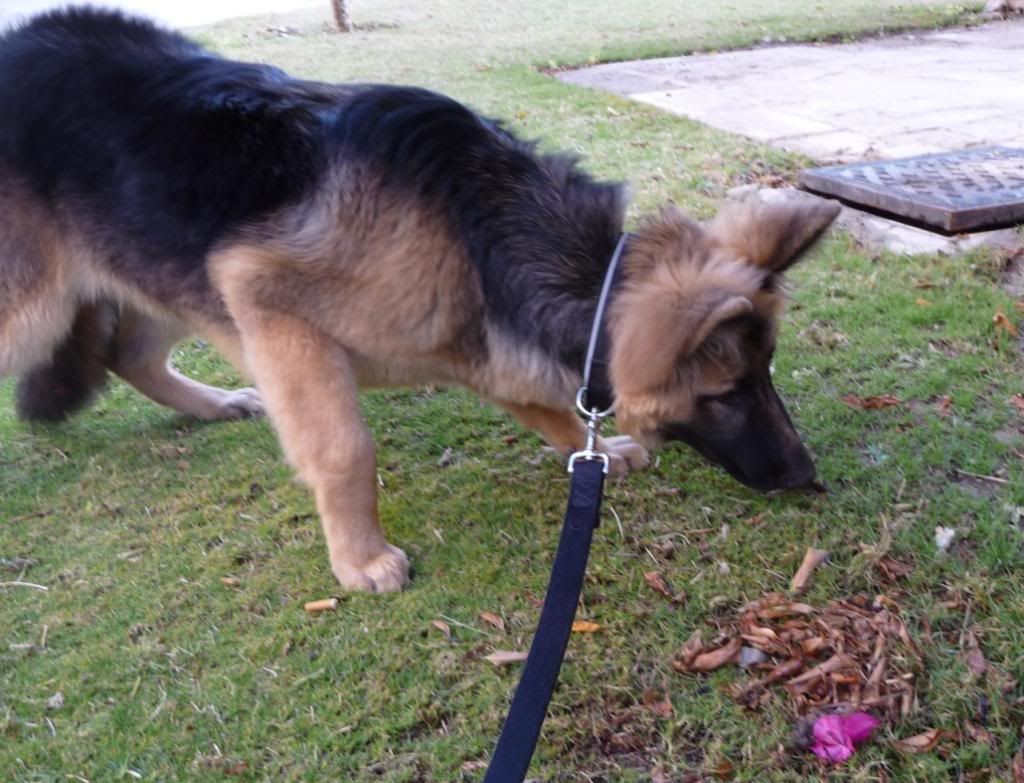 On our walk this evening
With her care giver at the kennel last weekend while we travelled
Kissing Nigma the cat goodbye
Sitting waiting for Nigma to come back in, she waited 15 minutes before she gave up.
I am sure you all will agree I am very lucky to have her.
Any opinions on her coat type, people have before said she will be a long coat but I am not so sure as her new coat is really rather short.
Kind regards
Samantha