Discussion Starter
•
#1
•
We all bandy about the term "land-shark" for the stage of puppyhood when fingers, arms, legs, ankles, pant-legs, shoes, furniture, and everything else is used as a canine punching bag. But they are not born land-sharks. There are many stages where the critter morphs from one being to another. The terms puppy, dog, whelp, are just not good enough to describe these stages.
They start out as whelps, but if we are going with the land-shark, I think barnacle would be a more descriptive beginning for the young canine. They attach to their host with powerful suckers, blind and deaf. Sometimes the break off when the host moves, and sometimes they are latched on tight enough to hang on.
Here is a photo of young barnacles moving on to the next stage:
Barnacles morph into piranhas. The piranhas run in schools, and bite ankles, legs, fingers, toes. It is a little known fact that only people who study the critters closely know, that they have toenails as well as teeth which they use on their victims.
A batch of hungry piranhas are nothing to mess with: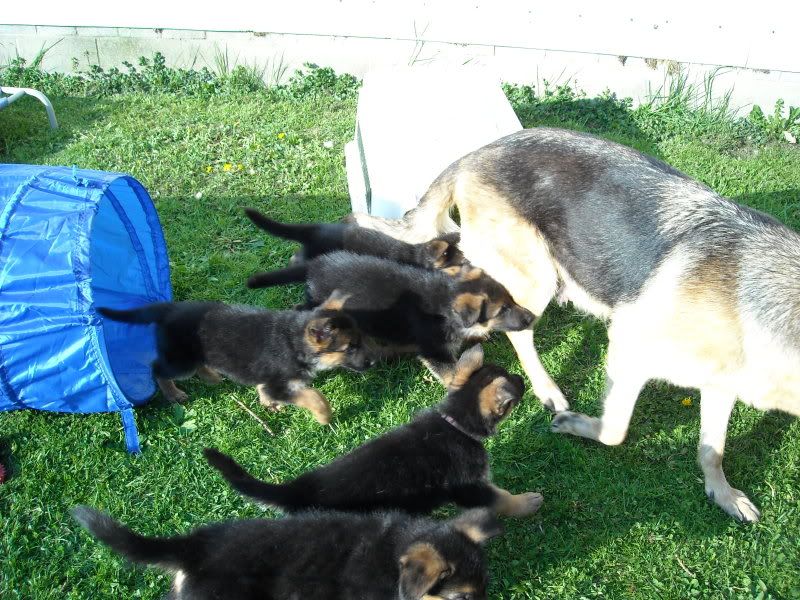 Even their dam will try to escape from the little buggers in this stage.
The next stage is your typical land shark stage where they are separated and go to terrorize new people, chewing and biting on everything not nailed down, and some things that are nailed down: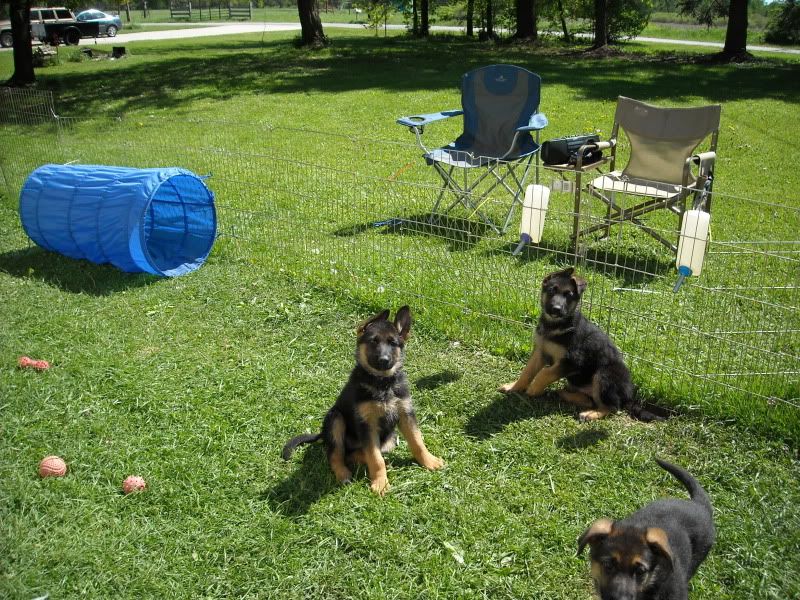 That stage lasts for several months, usually, and then they turn into Hyenas:
Hyenas are still bitey, but also apt to get into all kinds of trouble.
At some point you realize that your little hyena is a nice young dog. Sometimes it can't happen soon enough. (The werewolf decided to dig in Milla's kennel this morning when I had her in there just until I could get Jenna and Company, Joy and Bear's kennels cleaned.)