I had some time before our herding lesson today so I took Kessy to the pond. I've been dying to get some video of her dock diving. Unfortunately I've been having some car trouble so the only toy I had was a fleece ball...which only lasted about 5 throws before it sank
It was her first time diving off the dock since last year but she remembered what to do!
Dock diving - YouTube
She's blowing coat like crazy right now, but the pond is so pretty, I couldn't resist getting a few pics!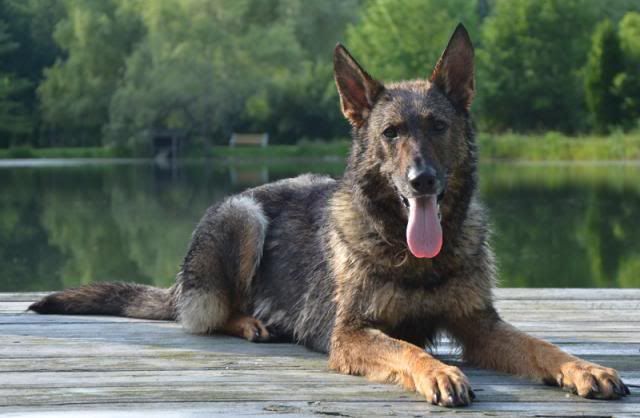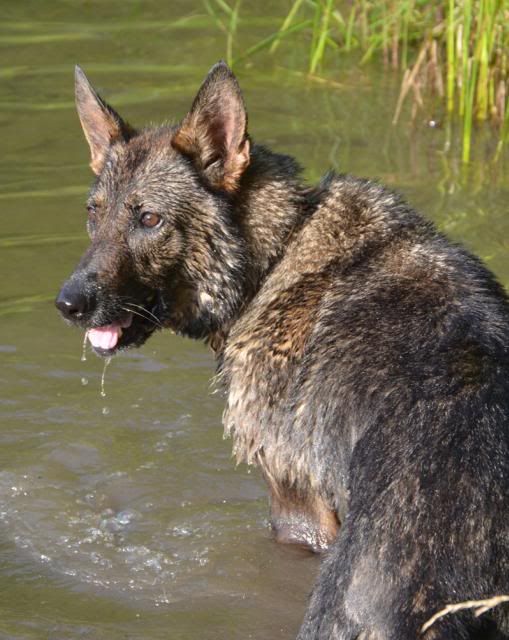 She's such a hairy mess, and it's not exactly straight, but I love her watching the water in this one. It's hard to get her to look away, she's nuts about water!
When she gets bored (after her toy sank) she starts pawing/digging at the water along the shore - and she ends up pulling up huge rocks. I have to stop her before she picks them up, I don't want her to ruin her teeth!