Discussion Starter
·
#1
·
Some pics from training today, we worked on boundary training at the front door, at sending the dogs to a mat when someone comes over, and other stuff. Our trainer always brings her dogs with her to use as a distraction and today she also had another client's dog, that she's boarding while the owner is out of town - a gorgeous young longcoat GSD!
Usually we meet at a park for training, but today Lisa came to our house because of the things we wanted to work on. Here's 'Keefalo', waiting on the mat with the front door open: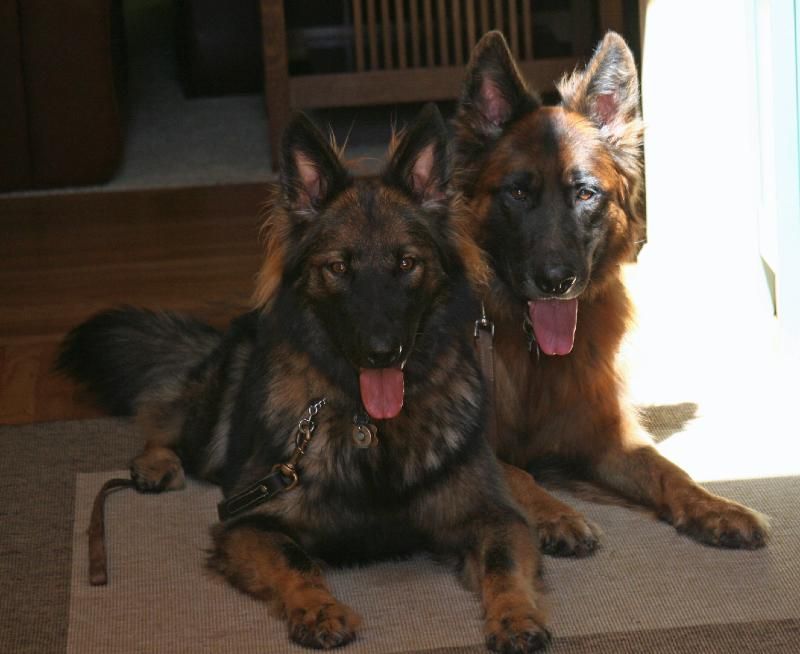 Here are the three dogs lined up on our front lawn - that's Kiko in the middle, Keef on the left, Halo on the right: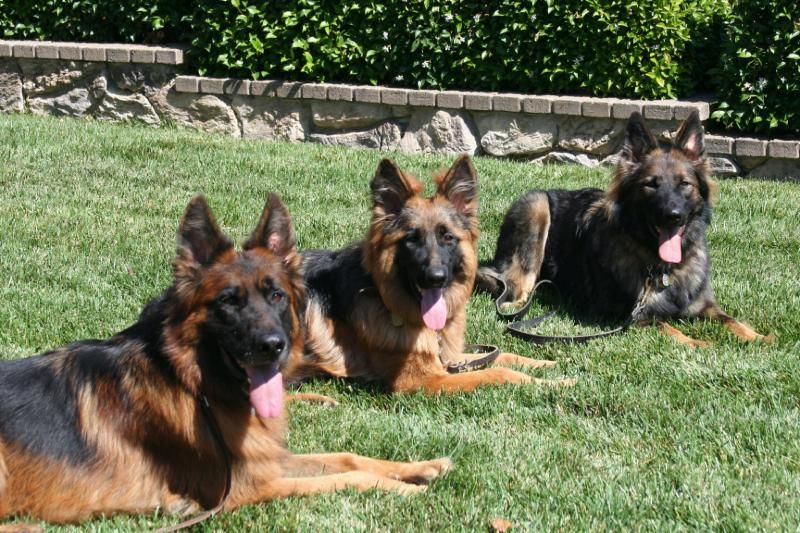 Isn't Kiko pretty? :wub: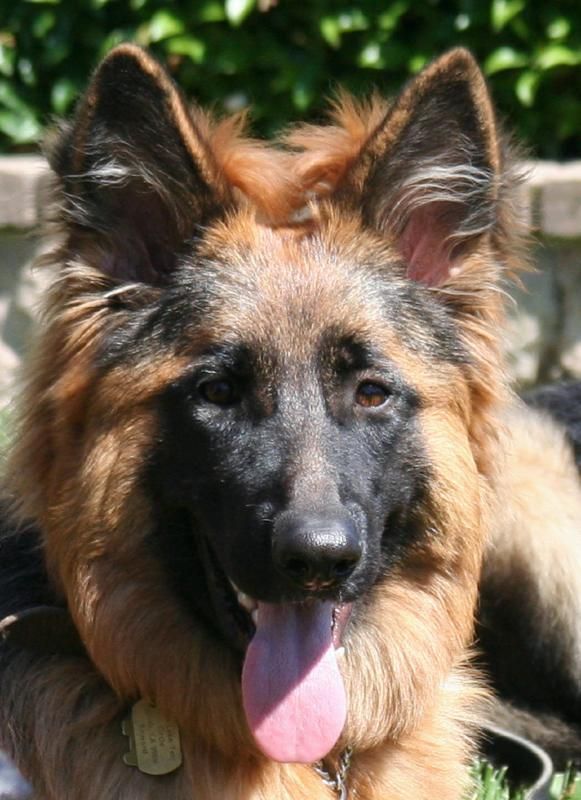 We started doing the boundary training on our own during the week, I made this video the first day, but I didn't think to bring my video camera with me to work, so I came in a second time, after the dogs were released off the mat and had greeted me and calmed down. Halo is very good until released and then she launches herself at me, lol!
This is day two, but this time I had the camera with me, so it's the first time I came in the door. You can see how much more excited Halo is, but even though she looks like she's about to pee her pants, she's good until I greet Keefer and then she can't stand it another second.