Discussion Starter
·
#1
·
No shows for him but at almost 1am I have nothing better to do than try and teach Chancey to stack. XD
He has a terrible stack but I love him.
This was our first attempt the other night, that time I had my boyfriend to take pictures. The other pictures you see I had to set on my chair and take with the little timer setting. xD
From first to last...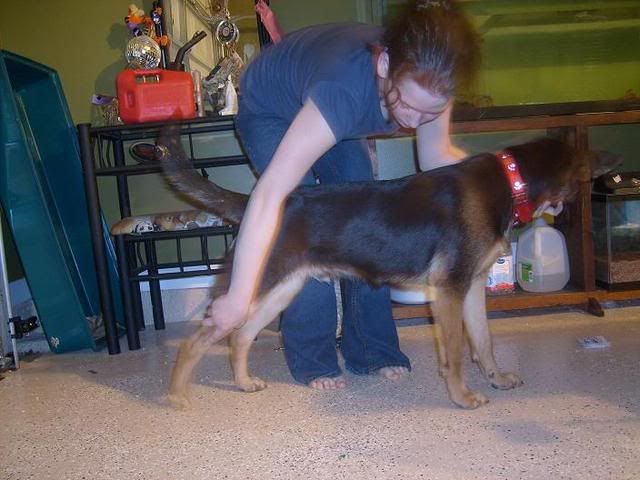 I promise I wasn't trying to suffocate him with the Yogies cup! XD He was taking the bait so fast it was falling out of my hand which made him go after it and move. So I tried to use a cup to help keep the food in until we get a little better. o.o;
His tail is always up and wagging, so I can't ever see him putting that where it should be. We need to work on getting him to bend his back leg a bit without SITTING! Any tips on that? *has only stacked Chihuahuas before which are totally different* xD