I brought my GSD puppy home at 8 weeks old and she weighed about 5 pounds. I took her to the vet the next day for her vet check and the vet said she was small...but other than that she looked healthy. And she slowly gained weight as time went on. I also went through several issues with Uschi. She had constant diarrhea, a UTI, vaginitis twice. But now all those issues are gone and she is just a typical wild-n-crazy GSD! LOL
When I first brought her home at 8 weeks.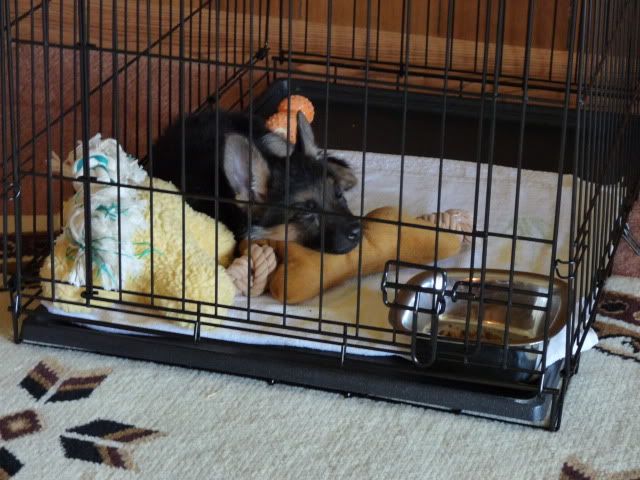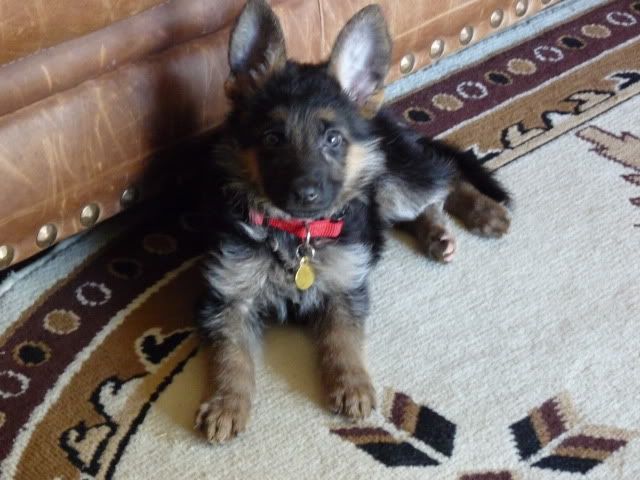 My friend holding her at 3 months old...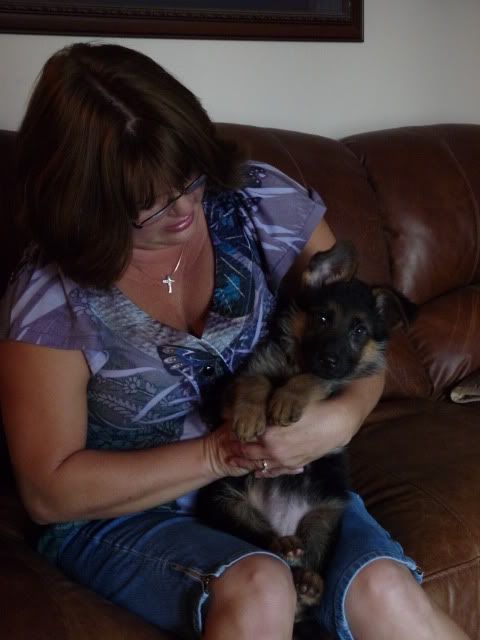 About 3 months old here too.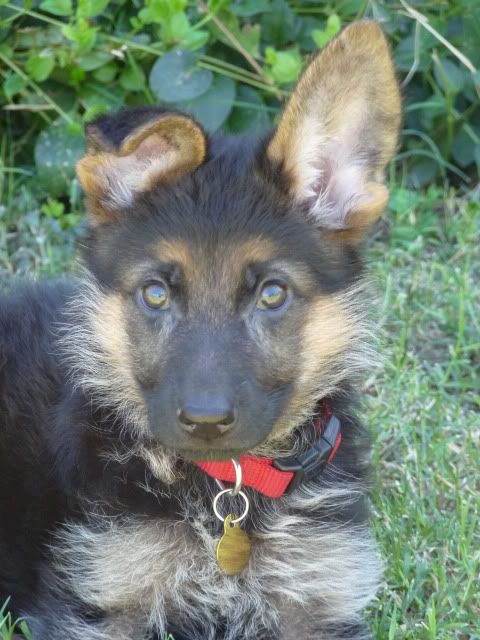 Thanksgiving last year...she would have been 5 months old.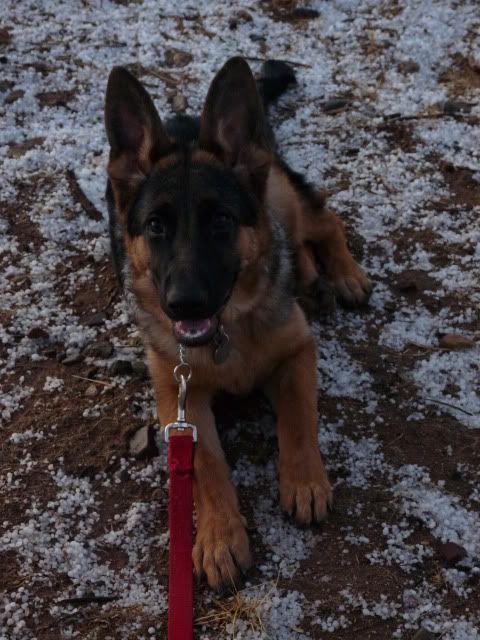 Here she is at 13 months old!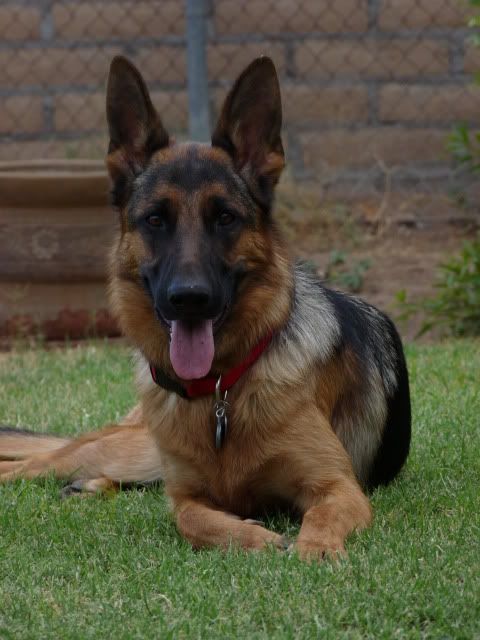 And here she is at 16 months old (taken last night)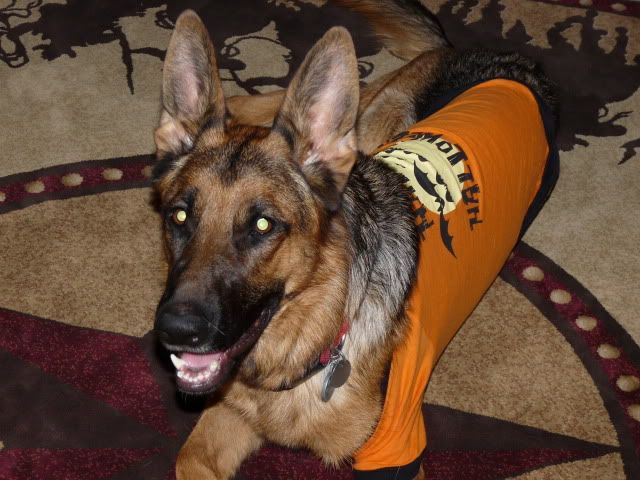 Do you have any pictures of your puppy cuz we love puppy pictures! LOL