Discussion Starter
·
#1
·
I've had her a couple of weeks & she has run me ragged :crazy: Who'd think an 8 week old puppy could do that? Finally she seems to be settling in, or I'm getting used to it, and I can post some pics.
A few from the first day home with my senior Dakota. He's 10 and puts up with her rather well.
Harassing the old guy...
Then sucking up to him.
A couple of random shots from the first day.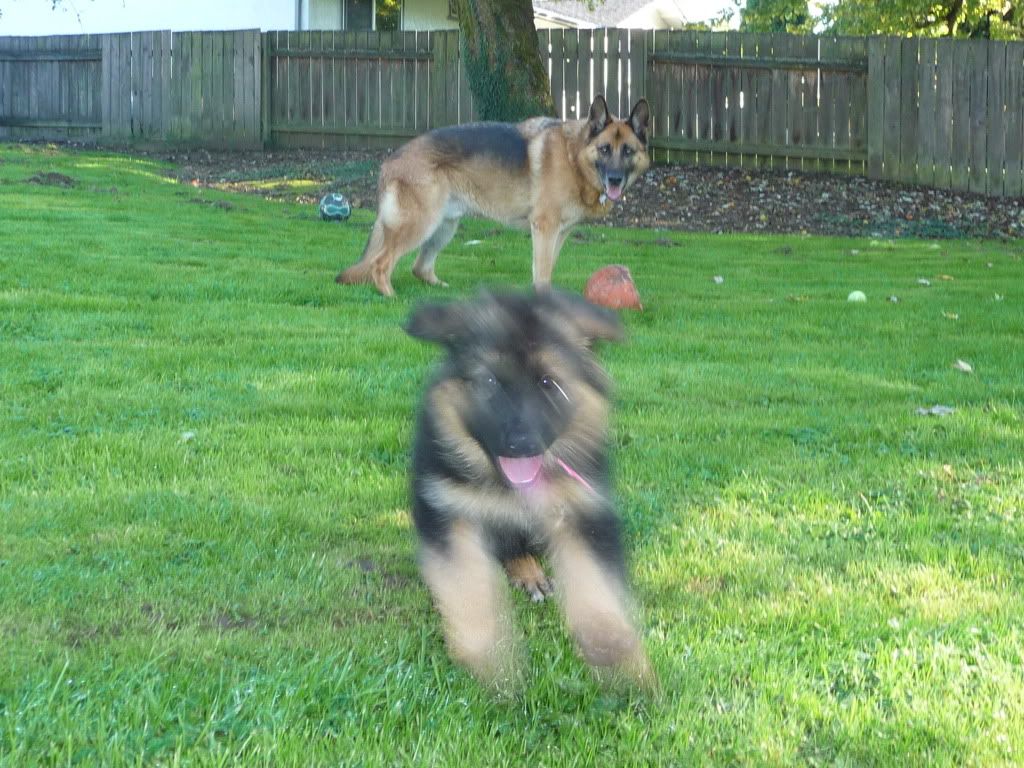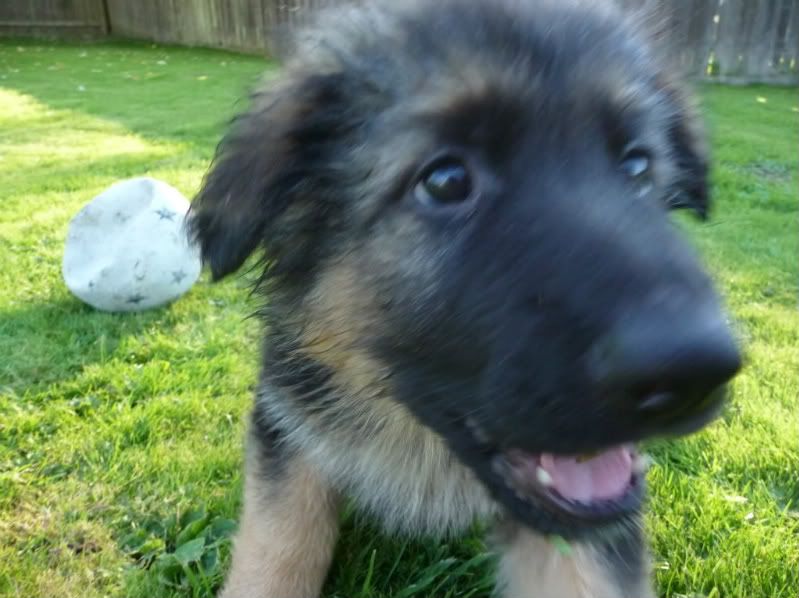 Pics from from today. She's now 10wk old. Ears are starting to come up & I think its starting to show what a beautiful dog she's gonna be. Not that I'm biased or anything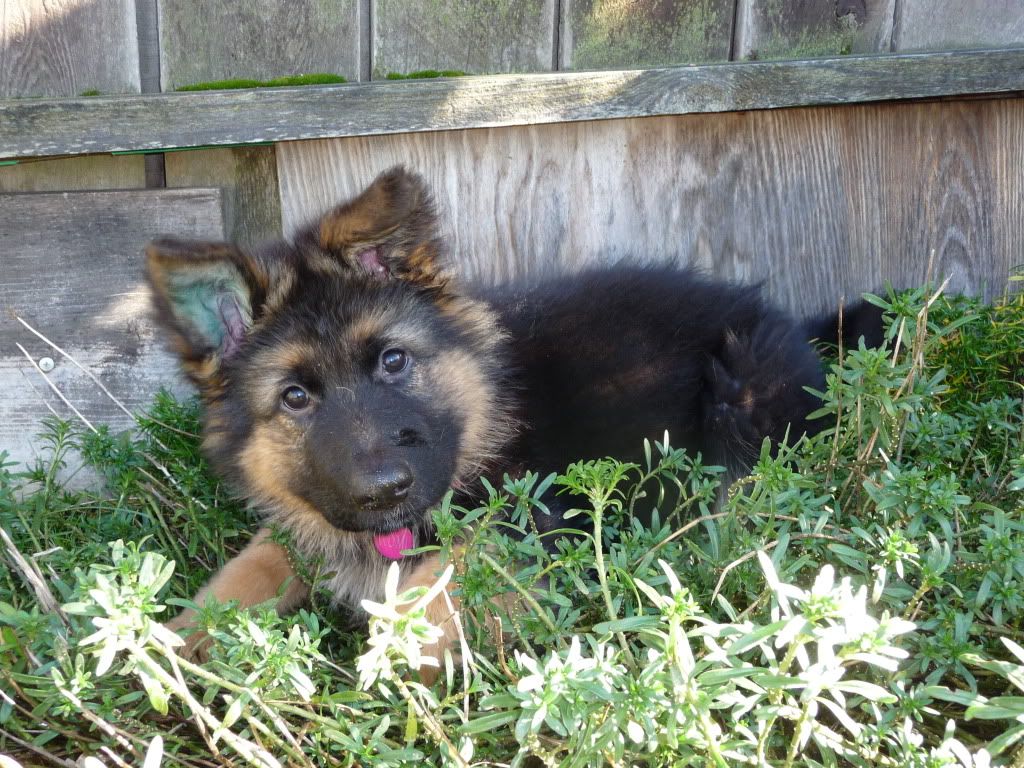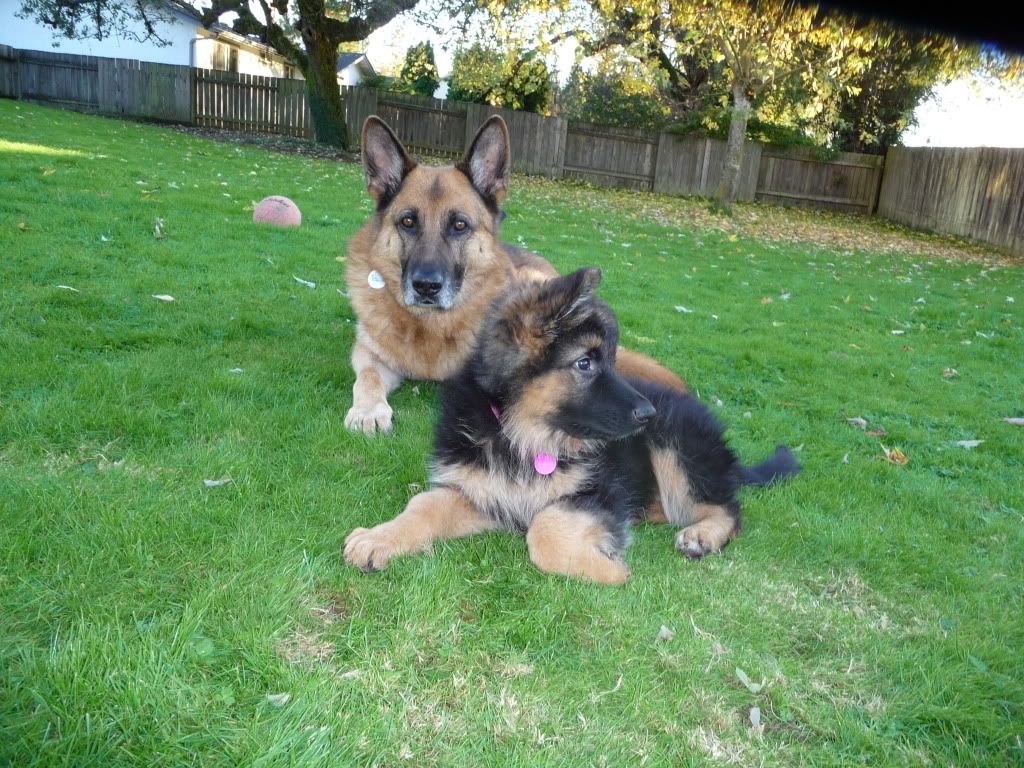 Thanks for looking.