Discussion Starter
•
#1
•
Mr. Kratos has come home finally. He's currently 11 weeks old, puked only once on the way to the ferry in the breeder's car. Was AMAZING on the ferry, even better on the way home and extremely happy to meet and greet the house. He even helped to wash my floors (drooling everywhere after drinking since he was completely dehydrated).
I thought I'd share some pictures. Kay said his ears were up and then...well he turned into a landshark.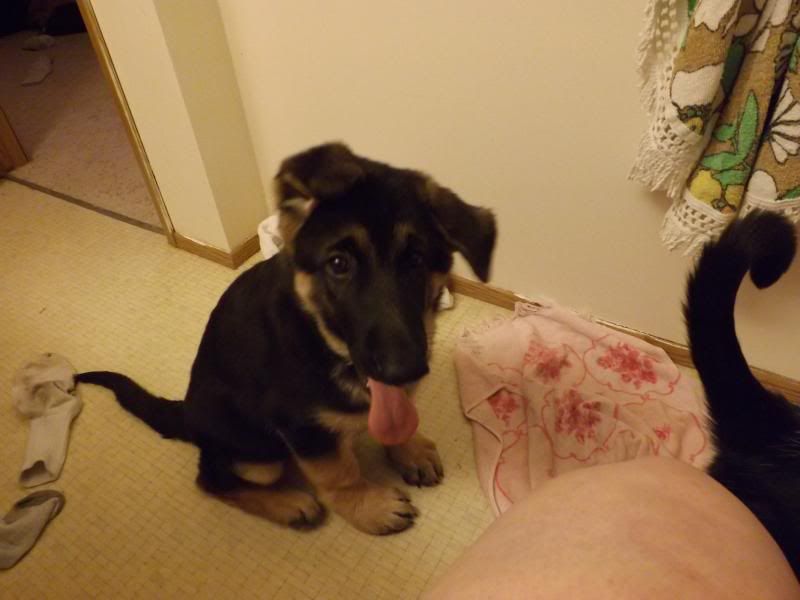 For the record. My foot is a 9/10 in Canadian. He almost puts my foot to shame. Hubby says we don't have a dog. We have a mini horse. I love my mini horse.