Discussion Starter
·
#1
·
Tess is really beginning to grow up and mature and she's only 9 months old. What a huge difference I'm seeing in her these days. Maisie, our 3 month old Cairn Terrier seems to be bringing out the nurturing side of Tess. Even though they play hard at times, she knows where to draw the line and be gentle with Maisie.
Maisie gives Tess a run for her money, she will not back down from anything or anyone, she's fearless! I think I hit the jackpot when I adopted Maisie. Tess needed a playmate and she got one.
Here she is letting Maisie give her a dental exam!
Here she is giving Maisie all the room she needs to stretch out!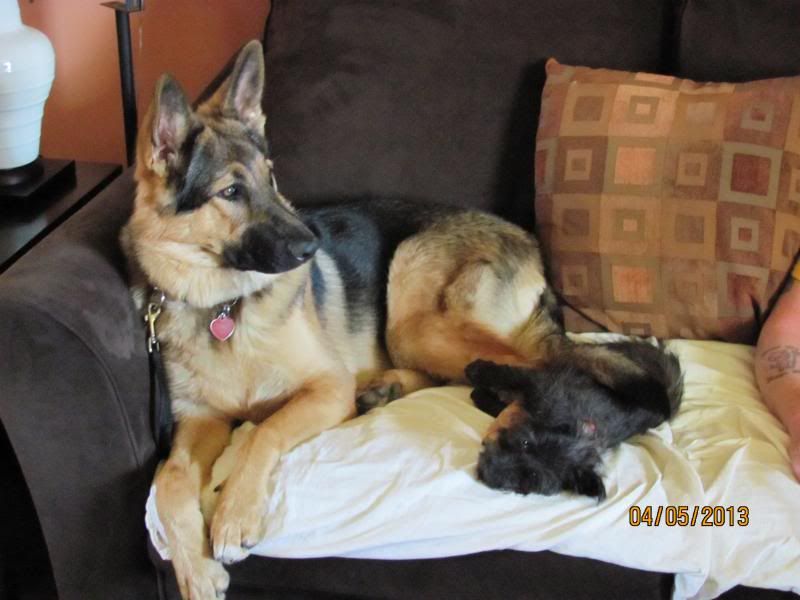 What a good girl she's turning out to be now. For all of those who are at their wits end and feel like throwing in the towel at times, be patient, it does get better, trust me. Tess was a total land shark when she was little, I didn't have one spot on my arms or hands where there wasn't a bite. She use to have me in tears at times, thinking she was aggressive and that I would never been able to manage her. Hang in there, it is so worth the wait!