Discussion Starter
•
#1
•
Houston.
We put a hold on a purebred male GSD at this facility last Thursday. They knew I could not get there until Sunday to evaluate and pull, and would wait. Sunday I stroll into the facility with leash in hand and ask someone which kennel the dog could be found in. They told me he had been put down on Friday. I was extremely livid.
(backstory: The head vet that runs the place seems to love killing dogs and cats more than saving them. This is not the first time this has happened to rescues that put holds on dogs here. My first encounter with this monster was one day when I was pulling two GSDs. I was standing in the hallway with them and not in the middle. I was not blocking anyone. She walks towards me and doesn't say a word and not a smile, she just throws her hands in my face motioning for me to get these dogs out of her way. She was not in a rush. This is not the reaction of someone that is an animal lover.)
My BF and I walked the rest of the facility just to make sure there were no other GSDs. We saw none and ended up pulling a mix. The reason the vet gave as to why she put our dog down is that he was extremely aggressive. The reason/excuse she always gives. I got an interesting email last night about this woman. A reporter for the chronicle did a story on her, it can be found here for anyone who would like to read:
http://www.chron.com/disp/story.mpl/metropolitan/6207668.html
In the email from a BARC volunteer, she said she got additional information on the dog we lost and it never said he was aggressive..and our hold was there.
Here is the pup we ended up saving that day: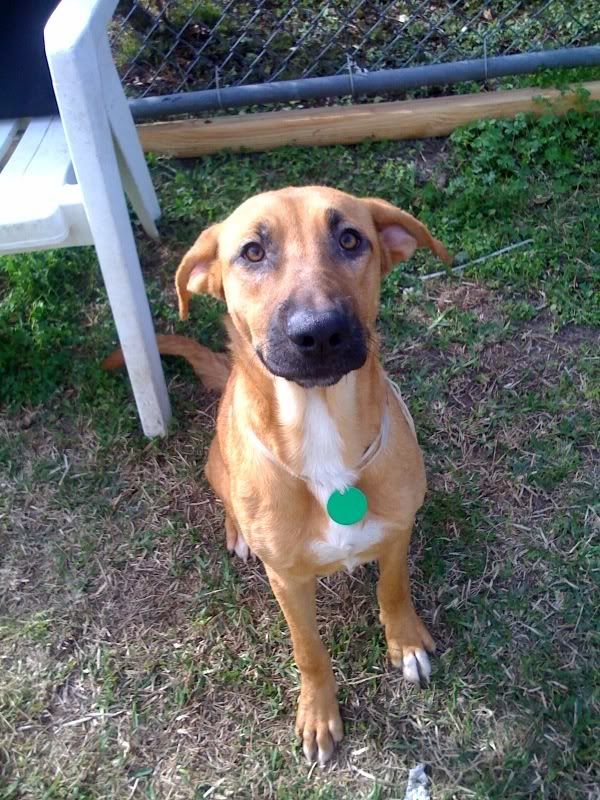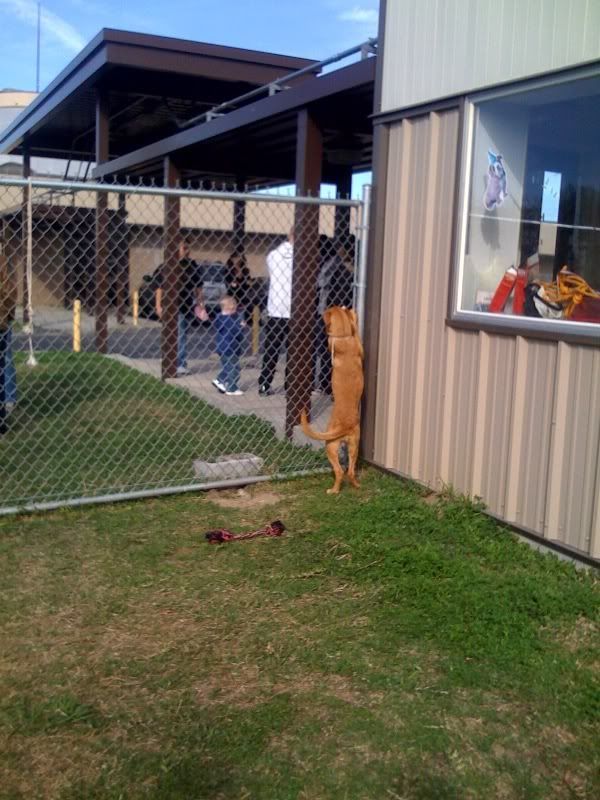 all she wanted to do was 'hug' me..and she would stay still like that for a good while