Discussion Starter
·
#1
·
Eight, if you use the bench too:
We met with our trainer Lisa today at a park for some impulse control work with Halo and Keefer, and then we went for a hike with her four dogs and two boarders. From left to right: on the table - Axel, (boarder) Villier, Halo, Keefer, Kiki (boarder), and in front - Feist, Gooey and Cosmo. I took a bunch of pictures of them on the hike too, but haven't finished going through them all.
That picture is the money shot, it took us a few tries to get everybody in place. Here are some alternates and blooper shots:
First try - 6 dogs on the table while Lisa wrangles Axel and Kiki
Kiki is up, but Feist, Gooey and Cosmo have bailed
Close, but Keef is winking and Kiki won't look at the camera
Earth to Kiki.... (And WHAT is up with Cosmo?!?!)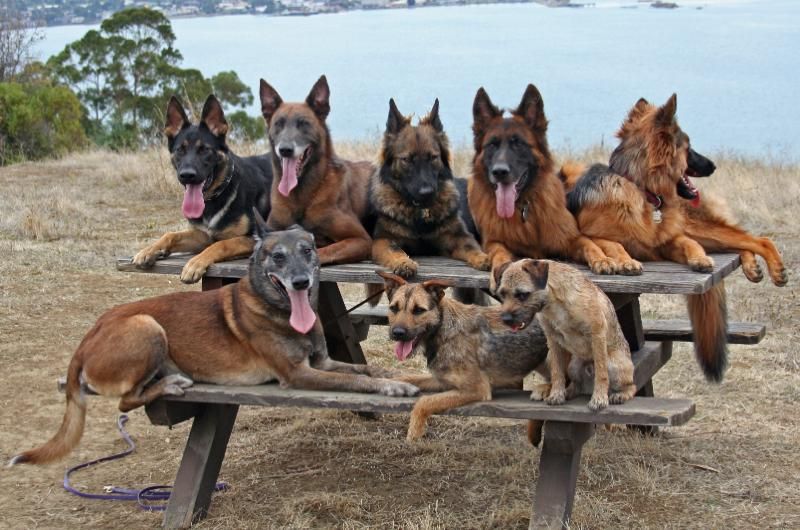 ARGH - now Axel and Kiki are BOTH refusing to look at the camera! :headbang:
But with patience, persistence, and determination I finally got a great shot!