Discussion Starter
•
#1
•
Is there anyone in or near Houston that can foster this puppy for us? We got 3 GSD pups dumped on us at our Petco adoption event the same day I found this one so we are just busting at the seams and need foster homes badly. Our website is:
Second Chance German Shepherd Rescue Houston
My boyfriend and I rescued this little girl from a warehouse north of Humble. If anyone knows about the area known as the corridor of cruelty, it is pretty much an environment like that. It is a dumping ground for dogs and they just waste away. I got a frantic call from a fellow rescue friend begging me to go look at this GSD puppy that someone had dumped. Sure enough she was an adorable, young, black and tan GSD pup and was just skin and bones. She greeted us happily and was not shy at all. Mani and I immediately took her to a vet and had her vaccinated and tested for parasites and heartworms. She is heartworm positive and infested with hook worms and whip worms which have made her somewhat anemic. She is on panacur and a vitamin supplement. I took her to work with me(a boarding facility) and bathed her once in dawn and then in a soothing oatmeal shampoo. She was skirmish about the bath but it was probably the first one she has ever had. The amount of dirt that came off of her was really sad. I also clipped her nails(they were horrible for such a young pup!) and she was very tolerant of that.
She is all set up in her own room with a 71 degree temp and a king-sized suite with a kuranda bed, blankets, a rug, and 24 hour access to clean water
Flora has her adult teeth in and I am thinking she is around 6 months. She is so petite right now from being so malnourished but I am hoping she blossoms beautifully, and I'm sure she will with good care
Oh, we got her name from the security guard who was taking care of her, her name is Flora. Flora, the guard, wanted little Flora to go to a GSD rescue because she was afraid when the workers come back to work on Monday they would abuse her or take her home and she would never have a good life. Flora is now safe and sound with Second Chance!
Flora has the most amazing eyes, she is missing that spark in them right now but I know they will come to life in time. Flora so far has been incredible sweet with all people that she meets and she rides so well in the car, she just curls up and minds her own business quietly. She also doesn't mind being picked up and held. I have not tested her with other dogs yet because of the state she is in and she needs her boosters in 3 weeks, but so far she has met dogs through fences at work and has shown no aggression. She lived with a couple pit bull mixes at the warehouse and didn't really mind them. Flora will need a foster home, being a young pup it is especially important that she is in a home environment and learns valuable social skills, gets good socialization, and gets used to crate training.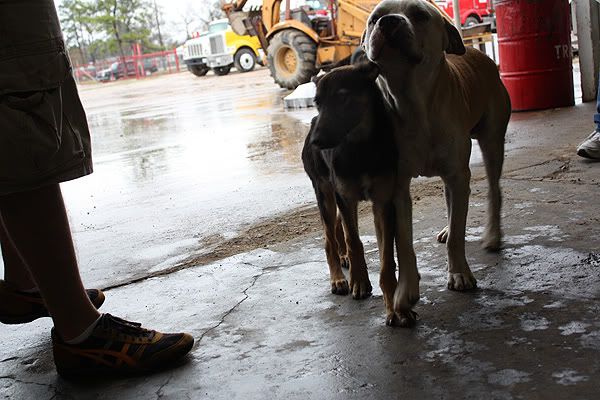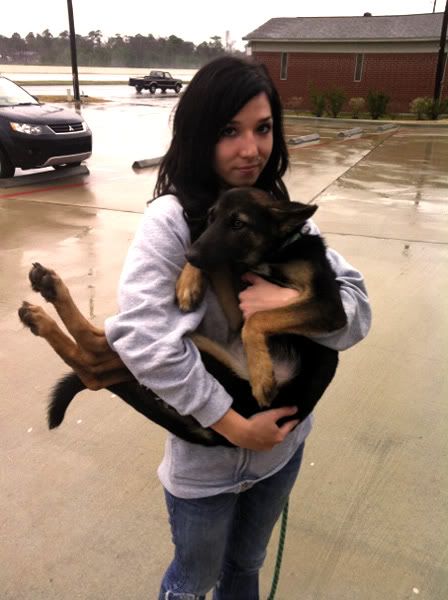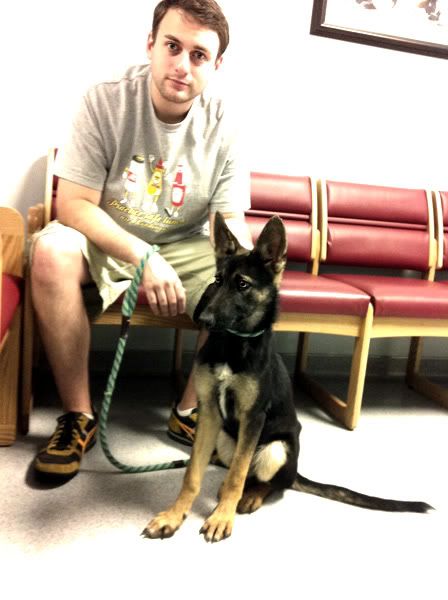 first bath: