Discussion Starter
•
#1
•
I figured I should officially introduce myself since I will probably be here for a long time to come!
I'm a College Student, majoring in Psychology, *Hopefully Abnormal or Comparative Psych* and minoring in Theatre. I'm currently 18, I've been in College since I was 16, so now is my "year off" to find myself. Psych is great, but my first passion is training dogs. I have a Pomeranian (Well it's my mom's) and an Australian Shepherd whose three- I've rescued him last April, he was going to be put down because he had bitten kids and attacked the husband. (In his defense, he was being really badly abused) so I took him. He's the most wonderful dog now, completely stable, happy go lucky, I can have him off leash and he doesn't do anything. He also loves men and kids.
We did agility for a long time, before I relocated and he's now on his way to be a Service Dog. (His brain is just lapping it up!)
I grew up with German Shepherds, so they're my first love. Although I haven't been able to have one for a long long time. :/ Until now! So I'm currently on the search for a Male Shepherd Puppy. I've been drooling over Schutzhund, and SAR for the longest time. My Aussie just doesn't have the drive for either.
I'll post pictures of My Aussie, and my last Shepherd I had.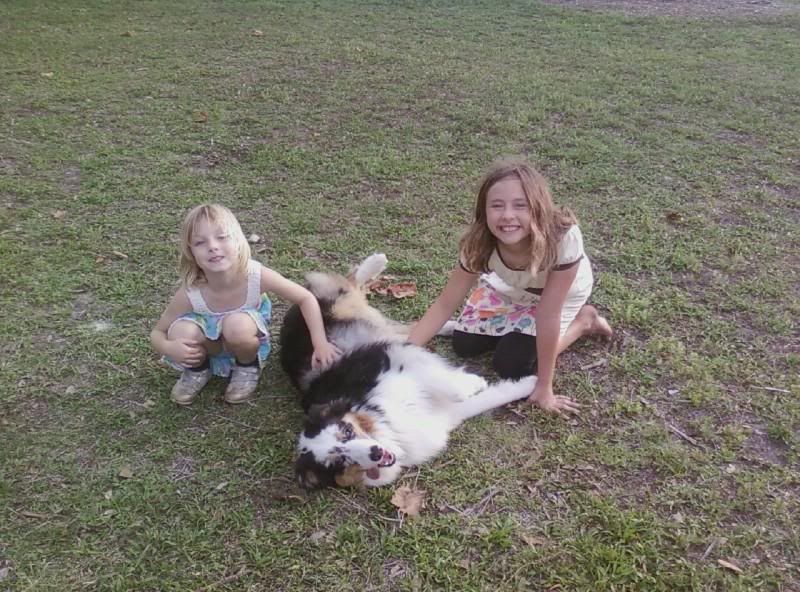 My Aussie with two of his favorite kids at the park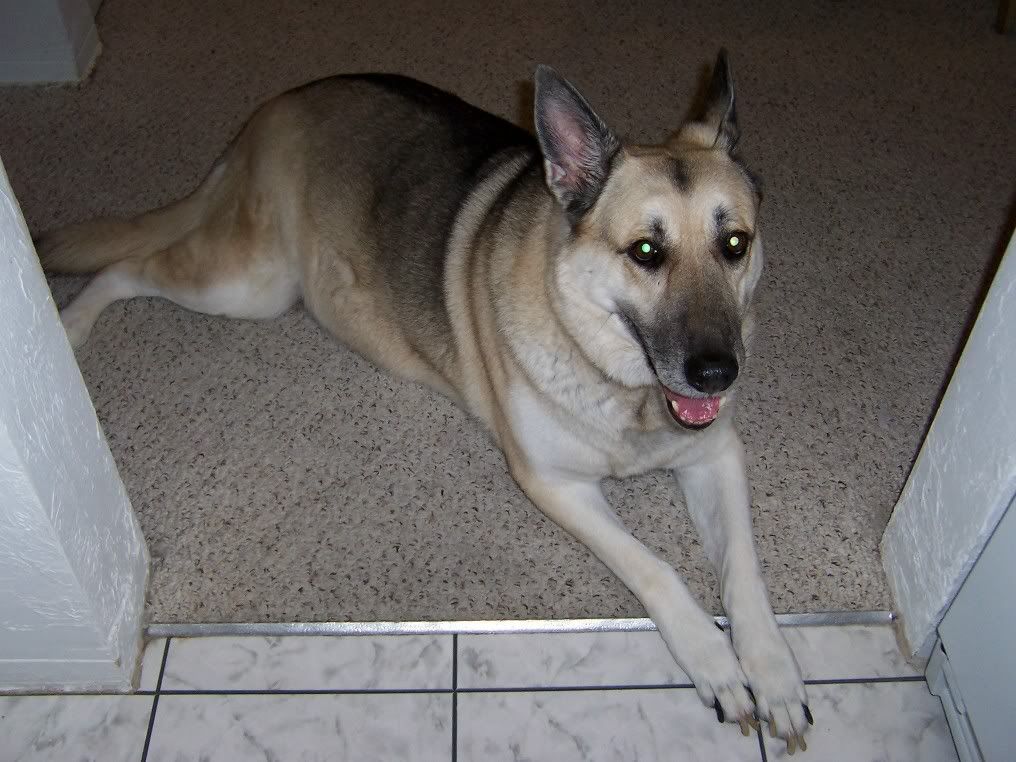 One of the last photos of my Shepherd. She was 10 here.
Enjoy! And Nice to meet you