Discussion Starter
·
#1
·
Some of you may have heard of Sassy from Facebook. She is the GSD that was left behind to die when her "owners" moved out. The GSD rescue group, SHARE, took her in and nursed her back to health. She was being fostered by a wonderful family that helped her get back on her feet - literally. As of today, she was officially adopted by her foster family! SHARE did an amazing job with Sassy and because of them - she's alive and living life like she always should have been! My three GSD's, Athena, Thor and Apollo, are on SHARE's Facebook cover picture riding their tractor.
This past weekend we went to an adoption event for SHARE. Sassy was there just to say hello. I decided to take Hera for a visit. Hera did a GREAT job with all the new adults, children and dogs. I was SO proud of her! :wub: I did originally take Hera in as a foster because I wasn't sure how my three would take to her - but - they LOVE her! So...she's a keeper. Now I have to change my name to momto4k9s! lol
Here are some pictures of Hera visiting Sassy...
Me and Hera with a fellow dog lover.
Hera, Sassy and Sassy's sister, Lucy. (Hera looks like a mini Lucy. lol)
Pretty Miss Sassy pants!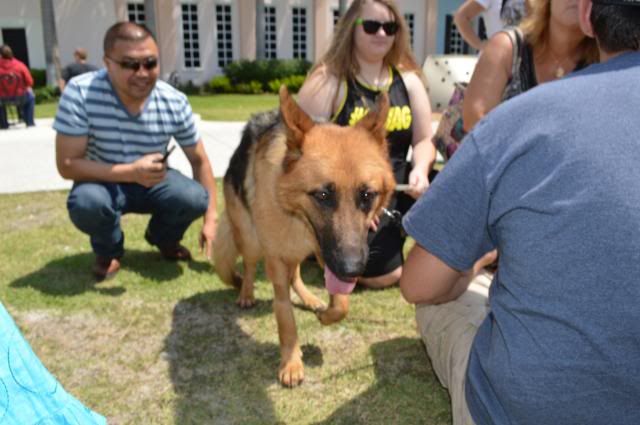 Hera getting to know Sassy.
Sassy getting to know Hera.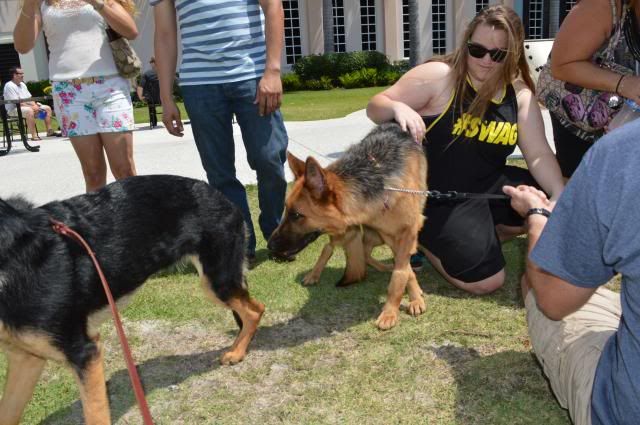 Hera and Sassy.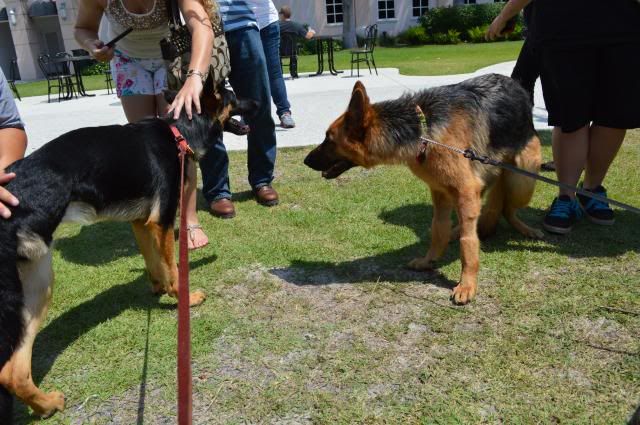 Pretty Sassy.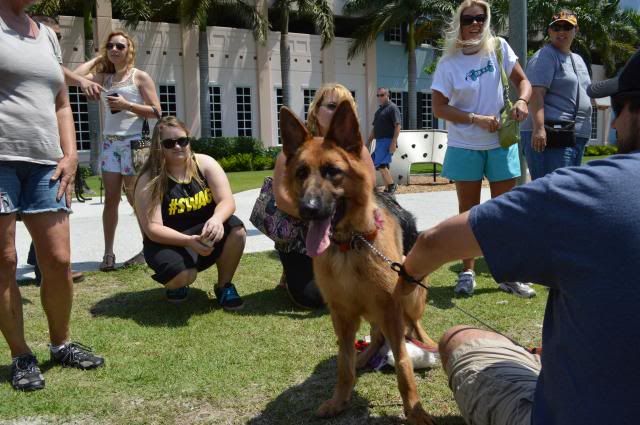 Hera and Sassy.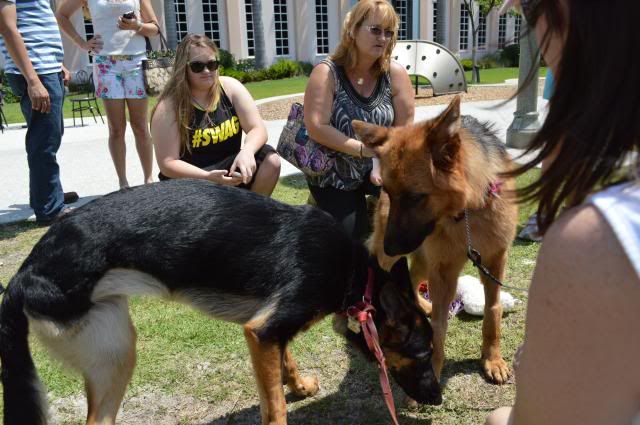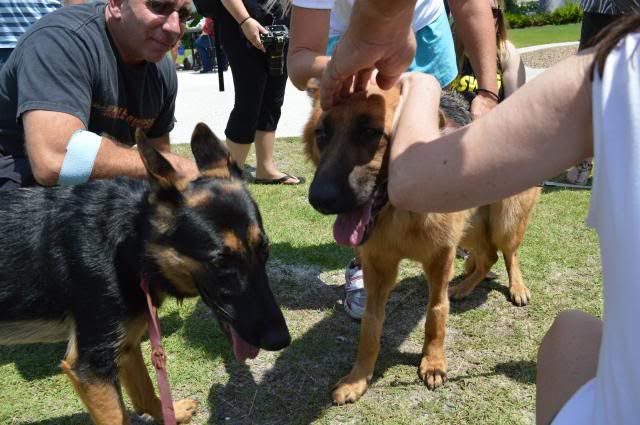 Hera and her new friend, Coco.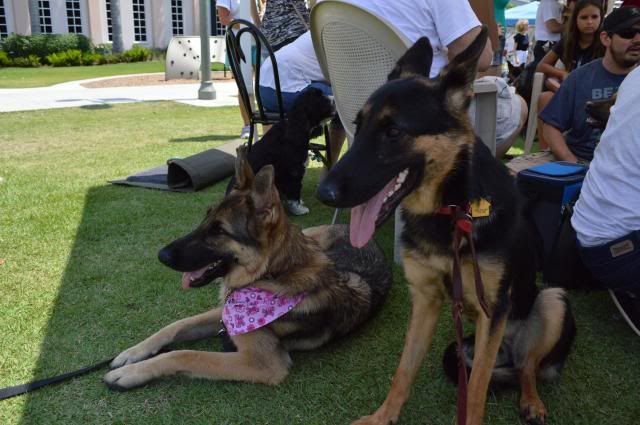 Hera did an EXCELLENT job meeting all the new children also.
You can see my reflection in Hera's eye.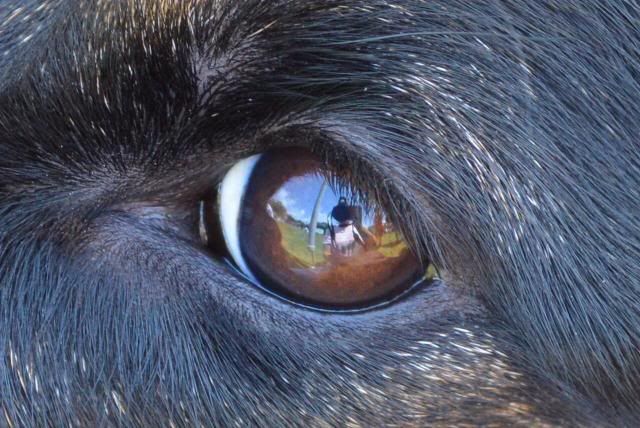 Hera...so cute...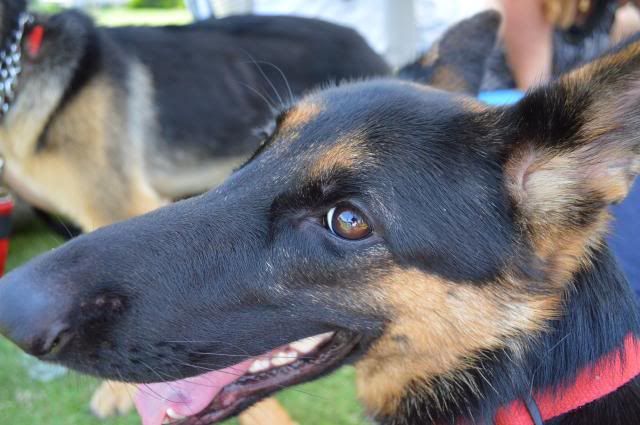 Me and Hera.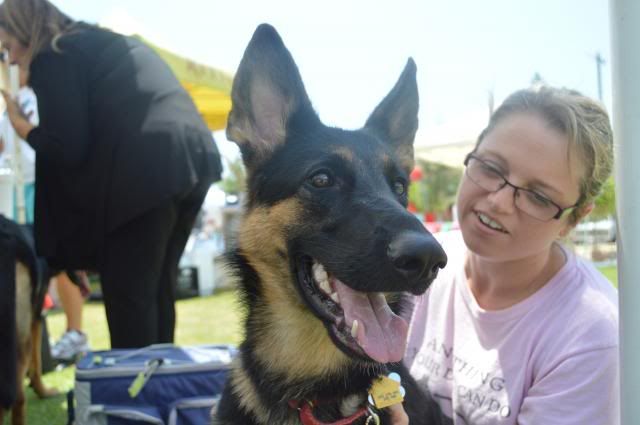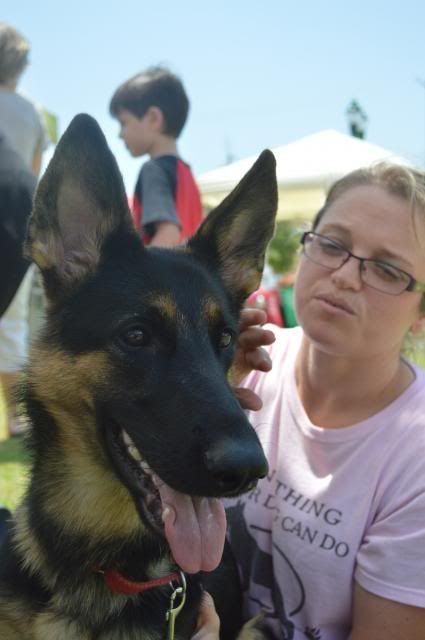 Hera and her friend, Coco.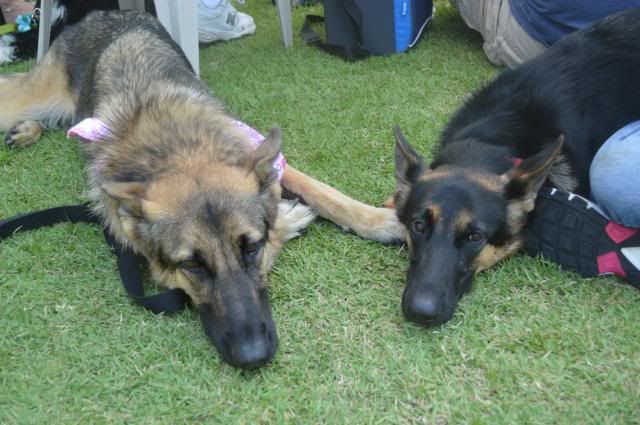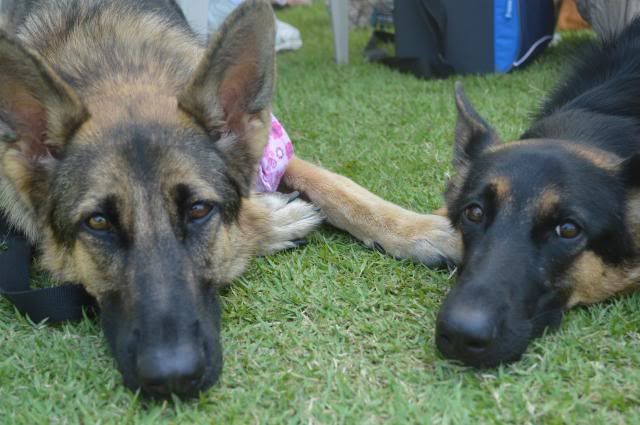 Sassy...beautiful!!